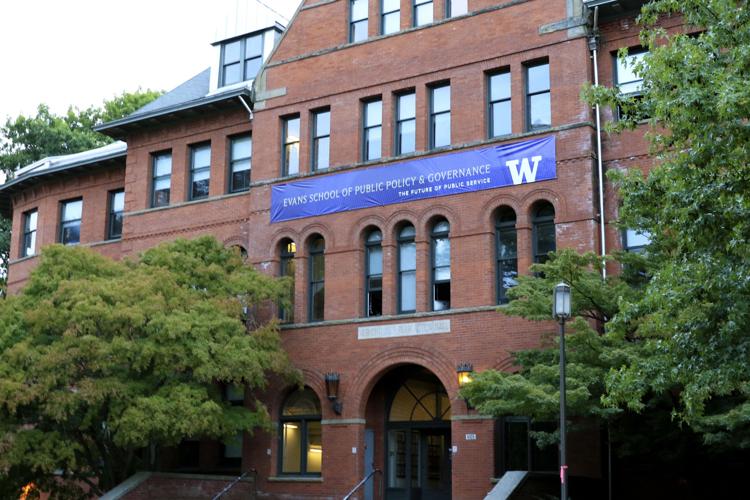 Every year, graduate students in the Evans School of Public Policy & Governance are placed into teams of three to five students to conduct a capstone project. The projects take six months and are conducted for clients such as local nonprofits, businesses, and governments. 
King County Councilmember Reagan Dunn was interested in better understanding how the coronavirus had been affecting the community, and tasked the Evans School students with  studying the county's response to the pandemic, on behalf of the council.
"Part of this is going to be looking at maybe some of the housing insecurity issues, as well as the bigger patterns of spread and economic responses," associate teaching professor Matt Steuerwalt, who instructs the capstone course, said. 
The project is still in its infancy, and the students who will be working on the King County COVID-19 response capstone project have not started yet.
The data students acquire, however, will ultimately decide how in-depth they can analyze specific problems, such as housing insecurity. 
This project will be no small feat, as the students will grapple to pull together data and information from the past and the fast-moving present, then attempt to apply it to the future. 
"The most difficult part will be, how [to] get great information about what's been happening for the last year and continues to happen while we're still in the middle of a pandemic?" Steuerwalt said. "It might well be too soon to really know."
All of the capstone projects the students will complete by the end of the school year, including the COVID-19 response study, look to bring communities together and provide a hands-on learning experience for Evans School students before they graduate. 
"The great thing about these is they're such a cool experience for the students, because you get to go work with an agency or a nonprofit that has an actual, real-world problem, and dig into that," Steuerwalt said. "And it's a great thing for them too because they get a bunch of super smart students who are interested in the thing they're interested in. They can bring new thinking and critical skills."
The capstone projects will be finished by the end of spring quarter.
Reach reporter Bella Swart at news@dailyuw.com. Twitter: @BellaSwart4
Like what you're reading? Support high-quality student journalism by donating here.