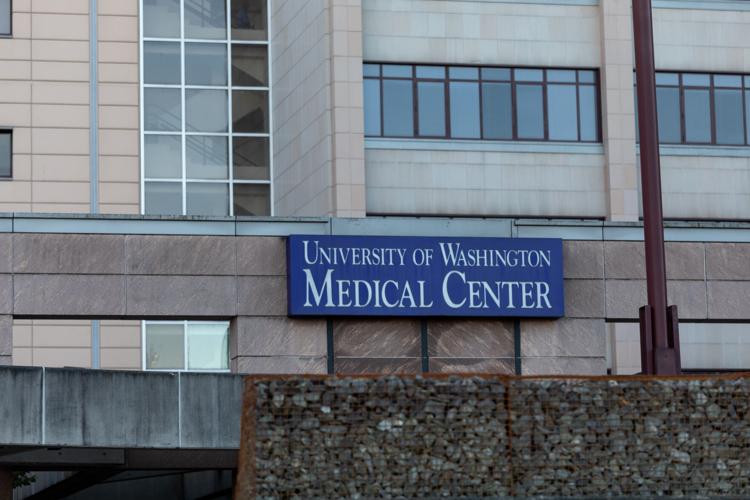 UW Medicine leadership gave an overview of its COVID-19 vaccine distribution process in a Friday town hall.
The UW Medicine vaccination campaign started Dec. 17, chief medical officer Timothy Dellit said, and by Dec. 30, all workers in UW Medicine hospitals and clinics had the opportunity to sign up for vaccinations. The overall declination rate was around 7%, according to John Lynch, head of infection prevention and the hospital system's medical response for COVID-19.
So far, over 16,000 doses in the UW medical system have been administered, including 3,000 to healthcare personnel in the community who did not otherwise have access, Dellit said. Many received the first dose of the Pfizer vaccine in December and will be receiving their second dose this week.
According to Dellit, around 20% of the doses were dedicated to community members such as dentists, physical therapists, and other healthcare workers in private practice or small-group settings.
UW Medicine is required to follow Washington State Department of Health (DOH) guidelines for vaccine prioritization. As of Dec. 31, the DOH has limited Phase 1 of the allocation to Phases 1a and 1b. Phase 1a includes high-risk workers in healthcare settings, first responders, and residents and staff of assisted living facilities. There have been issues at other major hospitals across the country of administrators and graduate students receiving the vaccine before they should.
The next phase, Phase 1b, is divided into four tiers of distribution priority. The first tier group, which is next in line for vaccinations, includes all people 70 years and older and people over 50 in multi-generational households.
Pfizer vaccine doses in storage will be reserved for second dose Phase 1a individuals and long-term care facilities. Currently, UW Medicine is receiving more Moderna vaccine doses for future distributions across its four campuses.
Dellit noted that UW Medicine's overall distribution process is still being held back by limited supply. 
"We don't find out until a couple days in advance [how much] we're going to get the next week, which does make it challenging to plan," he said. "If we had the adequate supply, we actually could vaccinate about 2,000 individuals across our system every day."
Dellit also said that a stronger community presence would be required as larger numbers become eligible for vaccination in the coming phases. King County Executive Dow Constantine announced last week that the county would fund mass community vaccination sites and mobile teams around Feb. 1, about the same time that the DOH expects to shift into the first two tiers of Phase 1b.
Regarding the new strains of coronavirus, such as the one found in the United Kingdom, Lynch said the main concern was that the new strain would become the predominant one, due to its greater transmissibility. 
"The good news is that the data does not suggest these are more dangerous in and of themselves — they don't make people sicker," he said. "[But] when you deal with populations … because the strain's more easily [transmitted], more people are going to get sick."
So far, according to Lynch, the COVID-19 vaccine seems to work against the different strains of coronavirus.
Lynch also expects there will eventually be data to support the vaccine interrupting transmission of the virus, but until then, he advises people to continue wearing masks, social distancing, and quarantining — practices known to prevent transmission.
"We're still in the midst of these very high numbers," he said. "And thinking about wanting to get our phases going forward in our counties, it's going to take every one of these actions to count."
Reach reporter Jessica Wang at news@dailyuw.com. Twitter: @Jssica_vv
Like what you're reading? Support high-quality student journalism by donating here.