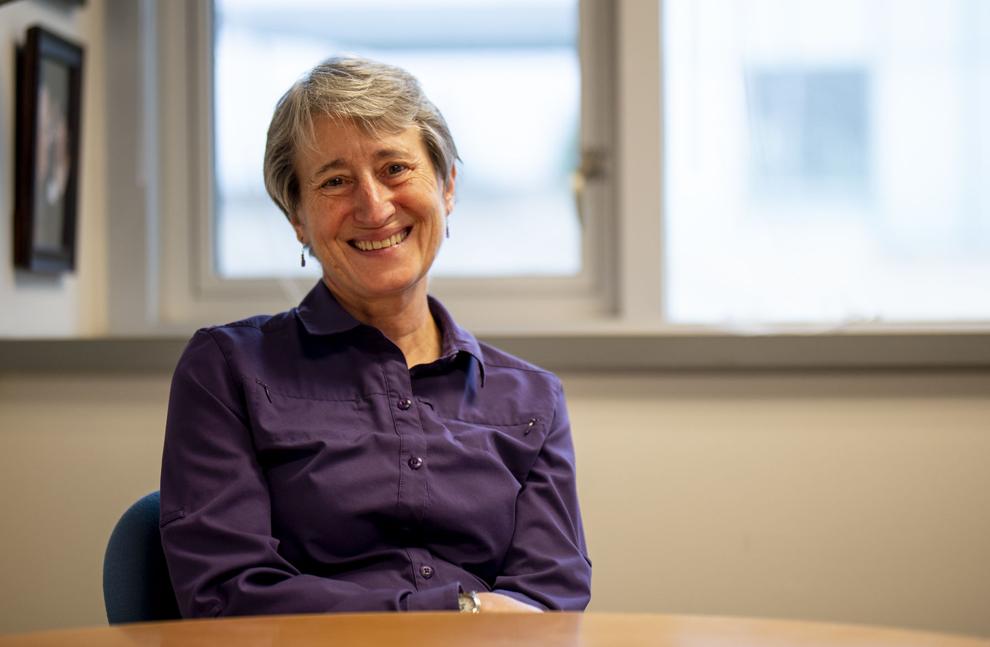 Sally Jewell, secretary of the interior during the Obama administration and former CEO of REI, has been appointed the 2021-2022 Edward V. Fritzky Endowed Chair in Leadership at the UW Foster School of Business, according to a press release. 
The goal of the Fritzky Chair is to bring outside expertise from an influential leader in the business community to students and faculty, according to Foster School Dean Frank Hodge. 
A graduate of the UW, Jewell served on the university's Board of Regents for 12 years and is currently chair of the advisory council for the university's EarthLab initiative. 
"She was an influential leader in the business community here, she was the CEO of REI, and she has a lot of deep business knowledge," Hodge said. "But it's not just focused on sort of the profitability of a business, it's focused on more of the broader impact of a business in a community."
Jewell said she thinks business is behind where it needs to be in terms of sustainability. She wants to assist in the further incorporation of sustainability into business curriculum and practices, and help students see the role business has to play in addressing climate change.
"What I hope to accomplish is raising awareness of how critical sustainability of our environment, how we treat people, and how our institutions and governance are, is to the future of business," Jewell said. "I think having a lot of practical experience across different sectors will help me bring out stories on what has worked."
Having worked in the business, nonprofit, and government sectors, Jewell has a unique understanding of how all those different pieces fit together, as well as an idea of the value and role that different disciplines can play in addressing knowledge gaps, especially when it comes to sustainability. 
Jewell will also bring expertise in the realm of social responsibility and environmental impact as she mentors students, according to Hodge.
"This last year has been an awakening for all of us, not only in our vulnerability in a global pandemic and our dependence on each other, but also about privilege — or the lack thereof — and about how our systems really feed people having privilege," Jewell said. "So I think this next year I'm really looking forward to those kinds of conversations that I don't think happened enough before."
The responsibilities of the Fritzky Chair are uniquely designed based on the individual, according to Hodge. Between providing office hours, hosting guest lectures, and mentoring students, the full reach of the position will take shape over the course of the year.  
"For me, this chapter is about transferring knowledge, it's about listening to where we're going, and it's about hearing what students are interested in and where they're going, and then sharing stories — which is what sticks with us, right?" Jewell said. "We're storytelling beings."
Reach reporter Kate Companion at news@dailyuw.com. Twitter: @kate_companion
Like what you're reading? Support high-quality student journalism by donating here.