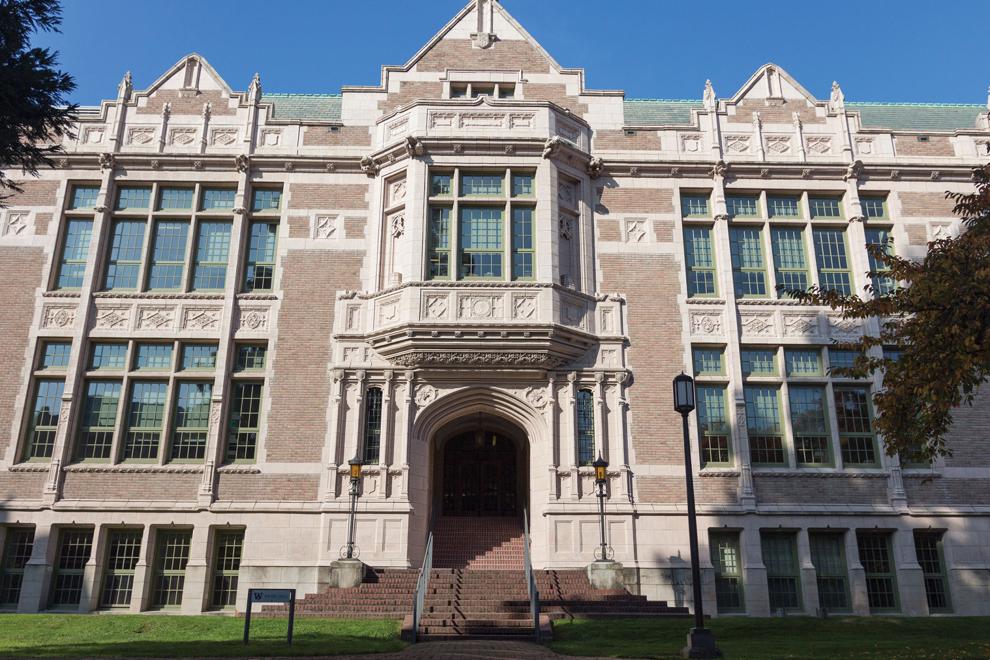 Dr. Jana Lone, founder of the UW's Center for Philosophy for Children, will tell you that adults too often underestimate kids' abilities to philosophize. 
"Often what they have to say is either seen as very cute or amusing and not really taken seriously," Lone said. "We assume that children are too young to think philosophically."
But Lone knows that children have the capacity and desire to engage in complex philosophical ideas. And during the novel coronavirus pandemic, with questions about death, loneliness, and human connection swirling through quarantined homes, kids are grappling with some big topics these days.
This month, the Center released a guide for parents on how to navigate questions their youngsters may be having during the pandemic. The document covers topics like fear, loneliness, boredom, and death, and includes books and videos that may stoke philosophical discussion.
Lone regularly takes undergraduate and graduate students into local classrooms for her course "Philosophical Inquiry in Schools," but now that kids are stuck at home, those meetings are held via Zoom. She said the idea for a parents' guide came from talking to children during the pandemic and hearing their questions shifting toward topics like death and fear.
"Right now, parents are spending a lot of time with their children, and so some of these questions are surfacing more than they would be otherwise," Lone said. "I started thinking we are sort of uniquely suited to contribute, to help parents and family members to address these questions."
Lone said the guide, which is a first for the Center, has received overwhelming support from parents who may be dealing with big questions during this time as well. 
Questions like "Can you still love someone after they die?" "Can you be alone without feeling lonely?" and "Can you be happy and sad at the same time?" are all questions she discusses with kids. 
To explore these questions, the "Frog and Toad" books are some of Lone's favorites to spark philosophical thought. In the story "Alone," Frog leaves a note for Toad, explaining that he wants to be alone. Toad is fraught with questions: Is Frog okay? Does he need me? Does he not want to be my friend anymore?
"That brings up all kinds of interesting questions for kids and for adults," Lone said. "Is it okay to want to be alone? Because sometimes we feel like the people we love don't understand when we want to be alone."
The story ends with a reunion, and Toad and Frog are able to be "alone together." 
Lone pointed out that #AloneTogether has gained steam during the pandemic, as people continue to wrestle with how to feel connected while being physically distant. 
As kids continue to ask big questions, Lone recommends that parents focus on listening and trying to explore topics with children rather than simply give authoritative answers. 
"I think children are trained to think that adults have the answer," Lone said. "But it's about helping adults … to listen to children in new ways, to hear the philosophical content of their questions and ideas and engage with them in a way that perhaps is different than the way adults often engage with children, which is as the experts and givers of advice."
As children approach middle school, they often start to feel embarrassed about asking questions, according to Lone. These questions become embarrassing, or evidence that kids know less than their peers. By encouraging kids to ask tough questions, Lone hopes to empower them to inquire throughout their lifetime. 
"It's really important to keep wondering and questioning throughout life and that's something we want to encourage children to do," Lone said. "We want to help them embrace the idea that questions are as important and sometimes more important than answers."
Reach reporter Claudia Yaw at news@dailyuw.com. Twitter: @yawclaudia
Like what you're reading? Support high-quality student journalism by donating here.