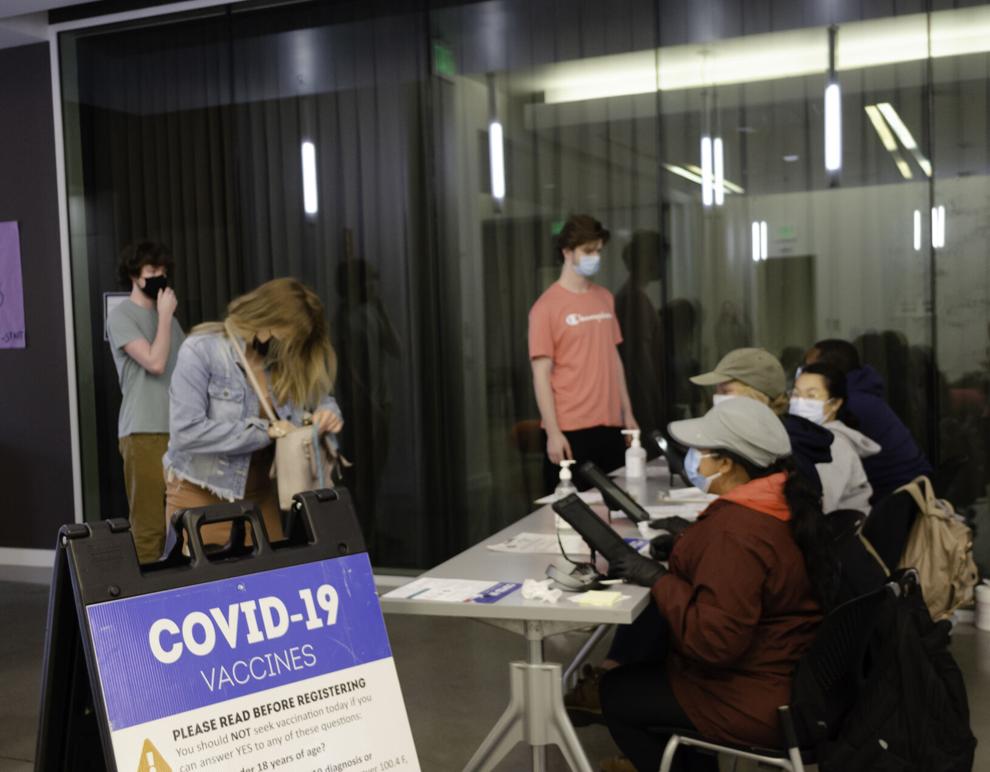 UW Medicine officials held a town hall to answer questions regarding the status of COVID-19 in Seattle and King County on Friday. Officials emphasized a plateau in the number of deaths in King County and attested to the efficiency of the vaccine in combating COVID-19 infections. 
Dr. Chloe Bryson-Cahn, associate medical director of infection prevention at Harborview Medical Center, reported current cases of COVID-19 across UW Medicine campuses: 12 total COVID-19-positive patients at Harborview (10 in the ICU), six at Montlake, five at Northwest, and 19 at Valley Medical Center. 
Bryson-Cahn noted, as a caveat, that data from the last 14 days is incomplete. Metrics on reported King County cases, nonetheless, may be monitored on the county's website. 
"We are seeing a decline, or plateau, in the overall number of cases, deaths, and hospitalizations," Bryson-Cahn said.   
While King County's hospitalization numbers did not meet the Phase 3 requirements, Bryson-Cahn noted the decline in hospitalizations will give King County a two-week grace period to reassess whether it can remain in Phase 3 or return to Phase 2. 
"We are seeing, as expected, a rise in the B117 variant that was first detected in the UK," Bryson-Cahn said. "That's actually 40% of our isolates now."
Other strands include the P1 Brazil variant at 11% and the variant from California, which evade natural immunity more than prior variants.  
According to Bryson-Cahn, only one healthcare worker who received a vaccination was hospitalized for COVID-19. The other 37 cases of vaccine breakthrough — where a vaccinated individual then tested positive for the virus —  reported mild symptoms of COVID-19. This data aligns with the Centers for Disease Control and Prevention's (CDC) figure of approximately 0.001% cases of vaccine breakthrough of the 95 million people vaccinated. 
Bryson-Cahn noted, as of cases observed, people who have been vaccinated are at a significantly lower risk of becoming asymptomatically infected. 
Dr. Tim Dellit, chief medical officer at UW Medicine, attested to the effectiveness of the vaccines and discussed plans to vaccinate 12- to 15-year-olds following Food and Drug Administration authorization. 
"We've gotten enough vaccines that we've gotten through all of our waitlists," Dellit said, noting 12- to 15-year olds may receive vaccinations at any site upon approval. "Our goal is to have all three vaccine types at each campus and available."
As Dellit said, walk-in appointments are now available at all four sites during their individual hours.
Dellit noted there is no current recommendation for a booster or follow-up vaccine but recognizes it is likely a booster shot may be required every fall. Dellit also said the decision for whether UW staff will be required to be vaccinated remains under discussion. 
Nonetheless, although vaccines have become more available, Dellit emphasized the importance of continuing to follow CDC guidelines: wear a mask, maintain distance, and avoid activities in indoor spaces that are poorly ventilated. 
The next UW Medicine Town Hall will occur Friday, May 28 at 3 p.m. on Zoom, with a recording available following the event. Questions can be submitted before the event.
Reach contributing writer Julie Emory at news@dailyuw.com. Twitter: @JulieEmory2
Like what you're reading? Support high-quality student journalism by donating here.