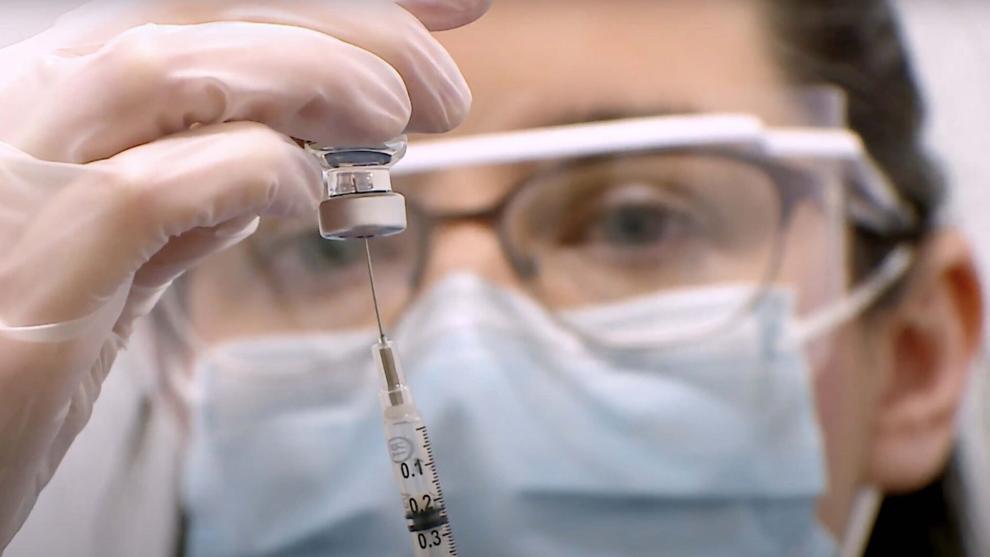 The UW has joined a list of more than 20 other universities across the nation participating in an upcoming study aiming to determine whether people vaccinated against COVID-19 are still able to become infected and inadvertently spread the virus to others.
The Prevent COVID U study is being organized through the COVID-19 Prevention Network (CoVPN), an organization formed and funded by the National Institute of Allergy and Infectious Diseases. Operating out of Seattle's Fred Hutchinson Cancer Research Center, CoVPN will coordinate the nationwide study across a lengthy list of participating college campuses.
The study will be among the first to seek answers as to whether vaccinated people can asymptomatically spread COVID-19.
"The thing that really distinguishes this from previous studies is that the earliest vaccine studies, and really the ones that we have the results for at this point, focused on people who got symptomatic infections," Dr. Amanda Casto, an infectious disease specialist at the UW's department of medicine, said.
Expected to be conducted over five months, Prevent COVID U seeks to enroll about 12,000 students between the ages of 18-26 across participating campuses, who will be compensated for their contribution. Upon enrollment, participants will be randomly placed into two groups, with half receiving the Moderna COVID-19 vaccine immediately and the other half receiving it four months later. Participants in the second group are allowed to get the vaccine elsewhere in the meantime, said Dr. Holly Janes, a biostatistician at Fred Hutch.
Throughout the study, students will be asked to answer questionnaires, provide occasional blood samples, and take a nose swab COVID-19 test daily. The study is expected to use a high volume of nasal swabs — over 1.3 million of them.
"A specific challenge for SARS-CoV-2 is that we know that for this virus, a considerable amount of infections are asymptomatic, and so to capture all those infections you have to do widespread and broad screening for infection," Janes said.
Janes also said this study would not have been possible earlier on in the pandemic due to the lack of testing capacity, but it has become more feasible over time as tests have become more abundant.
In addition to the 12,000 students enrolled in the main cohort of the study, an expected 25,500 close contacts of those enrolled will be given the chance to join the peripheral cohort of the study. This group will not be vaccinated alongside those in the study but will be tested and surveyed alongside them to further track potential infections.
"It's going to be harder and harder to find unvaccinated people to do a study like this, but it's still a really important question that needs to be answered," Casto said. "So that's essentially why we're doing it now, and we've done the best that we can to get the study up and moving as quickly as possible."
The study is currently planned to conclude before this fall, aiming to have results before the 2021-2022 school year begins. The results for the Moderna vaccine should apply to the Pfizer-BioNTech vaccine as well, according to Fred Hutch.
Janes said this study is an opportunity for young people to contribute to a highly important cause for the public good and play a key role in fighting the pandemic.
"We're very thankful that University of Washington undergrads and grad students have participated in a lot of our research before, and they're always a very good group to work with," Casto said.
Reach reporter Max Keystone at news@dailyuw.com. Twitter: @KeystoneMax
Like what you're reading? Support high-quality student journalism by donating here.