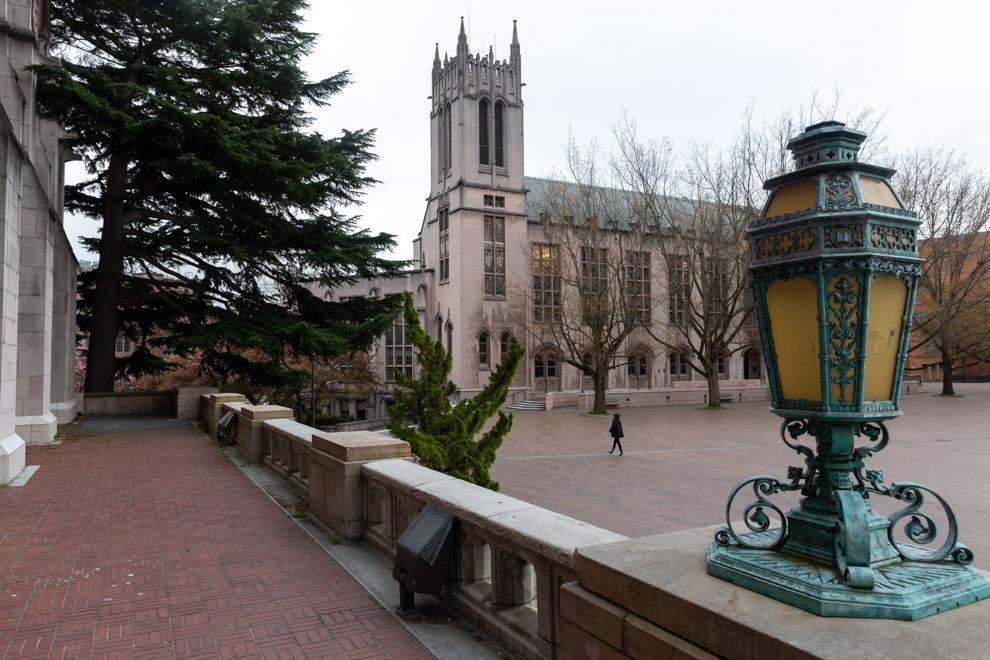 To address the economic impact of the ongoing novel coronavirus pandemic, the UW Population Health Initiative awarded 18 faculty-led projects COVID-19 economic recovery grants last month.
The total value of the awards from the Population Health Initiative is approximately $333,000. Many projects were awarded additional funds from their respective schools, bringing the total sum of financial awards up to nearly half a million dollars.
One of these projects, led by UW School of Law assistant professor Jennifer Fan and Foster School of Business associate professor of management Elizabeth Umphress, aims to empower and help small businesses owned by people of color survive and thrive post-COVID-19.
"This was a great interdisciplinary opportunity for us to work together because we found that we had a lot of overlap on something that we both felt really strongly about," Fan said. "I think this project is just another way to provide the help that is needed at this critical juncture."
The project aims to provide legal and business resources to small businesses and entrepreneurs. Funding from the grant has facilitated the creation of a comprehensive COVID-19 resource list, one-on-one pro bono legal consultations, and a series of research-based negotiation trainings.
"My hope is that the public can learn more about negotiating," Umphress said. "When you learn these strategies, it gives you the opportunity to find out what's possible and really expand your opportunities."
The project relies on legal and business expertise from Fan and Umphress. Their work is in collaboration with partners at the UW Entrepreneurial Law Clinic, the Washington Pro Bono Patent Network, and the Seattle Public Library's Library to Business Program. These partnerships help ensure that materials are made accessible and readily available.
"This uncertainty creates a lot of creative outcomes that you might not know are possible," Umphress said. "My hope is that people will have this learning and then be able to use it in really creative ways to help them in better coping with this incredibly uncertain time."
The project will also collaborate with the Foster School of Business Consulting and Business Development Center to survey and collect data on participating businesses, in order to reduce the effects of future economic downturns. Through this collaboration, this research project may serve as a national model.
Grants will also fund projects that work to compile and distribute public health data to the public in an effort to promote economic recovery that prioritizes health and safety. 
One such project is that of geography professors Dr. Bo Zhao and Dr. Kim England, in collaboration with Dr. Marissa Baker, an assistant professor of environmental and occupational health sciences. 
Their project aims to create a smart dashboard to characterize the workplace and economic risks that Washington workers are exposed to, depending on their geographic location.
"We're using the data that we typically use in occupational health but we're making it more visual," Baker said. "It's another way of making it more approachable for the public who can benefit from this data."
The creation of the smart dashboard holds the potential to inform local governments and workplaces on how to enact health and economic policies that will protect workers during this uncertain time. The project will also increase public awareness about the importance of worker health.
Another project focusing on the health of workers is that of Baker and Dr. Nicole Errett of the department of environmental and occupational health, and Dr. Ann Bostrom of the Evans School of Public Policy and Governance.
Recognizing the relationship between public transportation and the reopening of the economy, their project plans to survey the safety and health of transit workers to identify employees' concerns and needs.
"You need a functioning transportation system in order for your economy to go back to work," Baker said. "You can't open up jobs if people don't have a way to get to them safely. We have to figure out how to both protect the health of the economy by getting people back to work when it's safe to do so, and also ensuring that we're protecting the drivers."
The group plans to study both public bus drivers and app-based drivers through services like Uber and Lyft. 
In collaboration with the city of Puyallup, another project will examine public perceptions of dining out as restaurants reopen, attempting to distinguish between concerns over public health measures and those about the economy.
"There's not often a lot of crossover between economics and public health," Dr. Margo Bergman, senior lecturer at the Milgard School of Business at UW Tacoma, said. "I really hope that we get a better understanding of what the public understands about both sides of this issue." 
Research will analyze public perceptions through surveys, monitor restaurant revenues, and examine public health messaging within Puyallup as the city shifts into Phase 2 and later Phase 3 of the Safe Start plan for restaurant reopenings. 
Findings will be shared frequently with research participants to allow for necessary updates to be made to public health messaging and strategies in a timely manner. Such changes hold the potential to foster economic recovery but also provide a sense of community during this unprecedented time.
"Restaurants are really important and one of the things that people have really been missing," Puyallup's economic development manager Meredith Neal said. "It's maintaining that piece of our community and that community building aspect that is really critical right now."
Reach reporter Ellie Pakzad at news@dailyuw.com. Twitter: @ElliePakzad
Like what you're reading? Support high-quality student journalism by donating here.