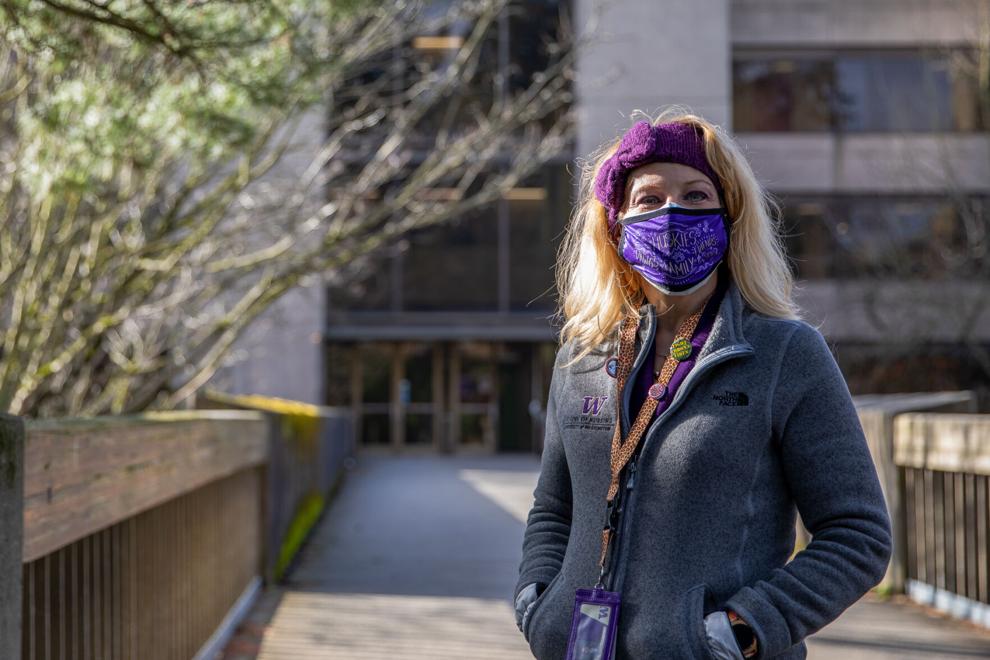 In late January, the UW School of Nursing created the Interprofessional Vaccine Boot Camp, a program in which health science students are trained to properly administer COVID-19 vaccinations. 
Some 228 participants were trained within the first week, with each participant completing 90 minutes of in-person training, according to UW School of Nursing Simulation Center director Jocelyn Ludlow. Once participants are certified to administer the vaccine, they are able to volunteer at vaccination sites to help with vaccination efforts.
"While there may be other barriers to getting vaccines to people ... the barrier of having people who can do it safely is not one, because there is something that can be done about that, using our students," Ludlow said.
The need for a boot camp became apparent, Ludlow said, after health science students were used to administer vaccines at mass vaccination events. At the time, the necessary training occurred on-site.
Training is available to health science students at the UW, including students from the School of Medicine and the School of Nursing. The program is also open to students from the UW School of Dentistry, as well as practicing dentists, in response to the Washington State Dental Commission's guidance allowing dental workers to administer COVID-19 vaccines.
The boot camp is headed by about 30 experienced clinicians, including graduate nursing students and licensed staff and faculty of the health sciences department. Many of these volunteers have personal experience working at vaccination sites and are able to share these firsthand accounts with students.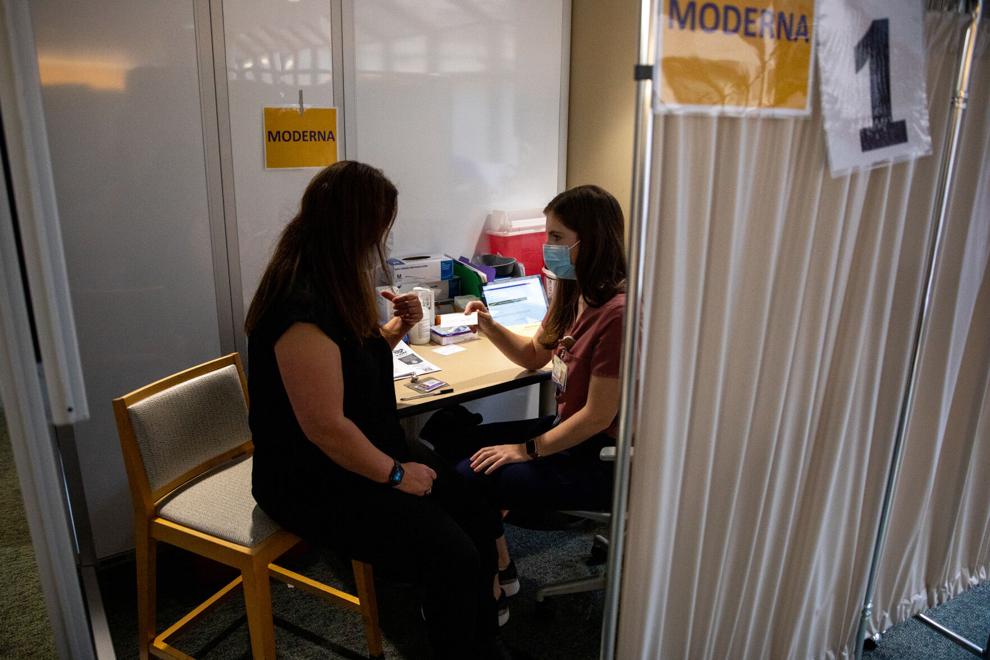 "It's super helpful when [volunteers] can come in and share their experiences and tell stories, and help the students know what the setup of the clinics are," Ludlow said.
The boot camp relies on medical supplies that are not in demand at actual vaccination sites. Instead, students are trained using alternatives to the types of needles used at vaccination sites and practice injections with vials of saline solution.
Because the program is dependent on these medical supplies, which are generally in high demand, the scheduling of future boot camp sessions is fairly unpredictable. Program leaders plan to schedule more sessions in late February as supplies become available.
Nursing and medical students who participate in the boot camp and volunteer at vaccination sites earn clinic service hours required for some programs, but many students are also personally motivated to contribute toward limiting further spread of the virus. Nursing student Dave Trop, who participated in the boot camp, has since been administering vaccines at UW Medical Center's Northwest campus.
"It's a very satisfying experience to give the shots, especially to the older people," Trop said. "I had a man, he was about 80 years old or so, and he said it was the first time he'd been out of his home since February of last year. It's very satisfying as a student to get to do something that you know is really gonna help somebody." 
Reach contributing writer Mari Kanagy at news@dailyuw.com. Twitter: @mari_kanagy
Like what you're reading? Support high-quality student journalism by donating here.