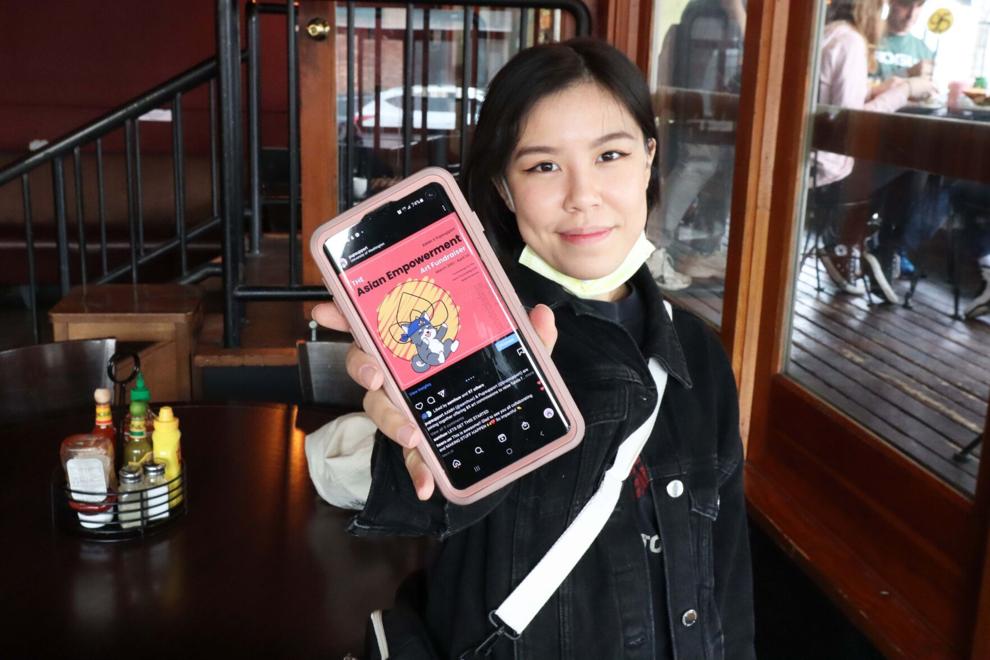 The COVID-19 outbreak has led to an increase in racist discrimination toward Asians and Asian Americans since the beginning of the pandemic, with Stop AAPI Hate recording 3,795 "hate incidents" from March 19, 2020 to Feb. 28, 2021.  
Among the top three states with the highest reported cases of hate crimes against Asians and/or Asian Americans, California is first with 1,691 cases; New York is second with 517 cases; and Washington is third with 158 cases. 
A study by the Center for the Study of Hate & Extremism found a 149% increase in anti-Asian hate crimes in 2020. This still only accounts for reported cases, meaning that unreported cases may show hate against people with Asian ancestry to be much higher. 
The recent Atlanta parlor shootings that killed a total of eight people, six of whom were Asian women, shows the severity of hate crimes against Asians and Asian Americans, which have risen alongside perceptions of Asians as responsible for the COVID-19 pandemic. 
The UW School of Law and the Henry M. Jackson School of International Studies have released statements condemning the attacks against the AAPI community and provided resources to report harassment and access mental health aid for Asian and Asian American students. 
Some UW RSOs have released statements on their social media accounts. 
The Black Student Union released an official statement on its Instagram page condemning the attacks and standing in solidarity with the AAPI community. 
"The anti-Asian and anti-Black crimes we witnessed over the past few months are all linked to the white supremacist political systems," UW BSU wrote on their post. "None of us are free until all of us are free. So, we must keep fighting. #StopAsianHate." 
Frances Marie Tobio Ellio, the Filipino American Student Association's community service chair, said the organization's board is still processing their thoughts while sharing resources with their members. 
"We cannot overlook the fact that this attack is the manifestation of violence against women, racism towards Asians, and violence against Asian women specifically," Ellio said.
Jesus Untalan is a third-year student and the community manager at Asian Alliance 4 Mental Health (AAMH). 
"I've been pretty emotionally sad and stressed towards these types of situations," Untalan said. 
The alliance is an RSO focused on the mental health of Asian and Asian American students. Untalan said that mental illness within AAPI communities can be stigmatized. 
"Growing up Filipino, there's definitely a lot of things that you must hold in," Untalan said. "You're forced to not talk about your feelings and whatnot." 
The club has taken to its social media page to share resources for the mental health of AAPI students at the UW. 
AAMH is also partnering with Pup Support for an art fundraiser to support Asian Counseling and Referral Service (ACRS), a local non-profit organization that supports AAPI communities. 
Pup Support is a mental health RSO for all students at the UW, with a focus on digital art. Yuna Park, Pup Support's president, said the majority of the club's team is Asian American. 
"We believe that mental health is a huge part of what's been going on with the hate crimes," Park said. "We thought it was really important for the community to have support, especially mental support, through all these challenging and fearful moments." 
All fundraising proceeds will be donated to ACRS. 
Ellio, Untalan, and Park said they've had trouble processing the violence toward the Asian and Asian American communities. 
"To see individuals such as those within the Asian community being targeted strikes a lot of fear for my people, but also anger at what could have been done to prevent this unnecessary violence," Ellio said. 
Untalan said the statements released by other RSOs and schools within the UW show that the community wants to work together to highlight prevalent issues and take action.  
"I believe that everyone is together on this, and RSOs — those that come together to highlight different sources of current events — getting the word out of what's happening in the world and here's what we can do about it, that just makes me happy." 
Reach reporter Jadenne Radoc Cabahug at news@dailyuw.com. Twitter: @jadennecabahug
Like what you're reading? Support high-quality student journalism by donating here.