The Filipino American Student Association (FASA) is celebrating 100 years on the University of Washington campus. To commemorate this milestone, FASA has begun its centennial celebration, a series of events and projects to commemorate the accomplishments of the Filipino American community, on and off campus. The kickoff event was on Sept. 23, and FASA plans to roll out more throughout the school year.
The organization was originally established in 1917 as the Filipino Club. The founders of the club were known as pensionados, which meant "Filipino students whose American education was subsidized by the U.S. government."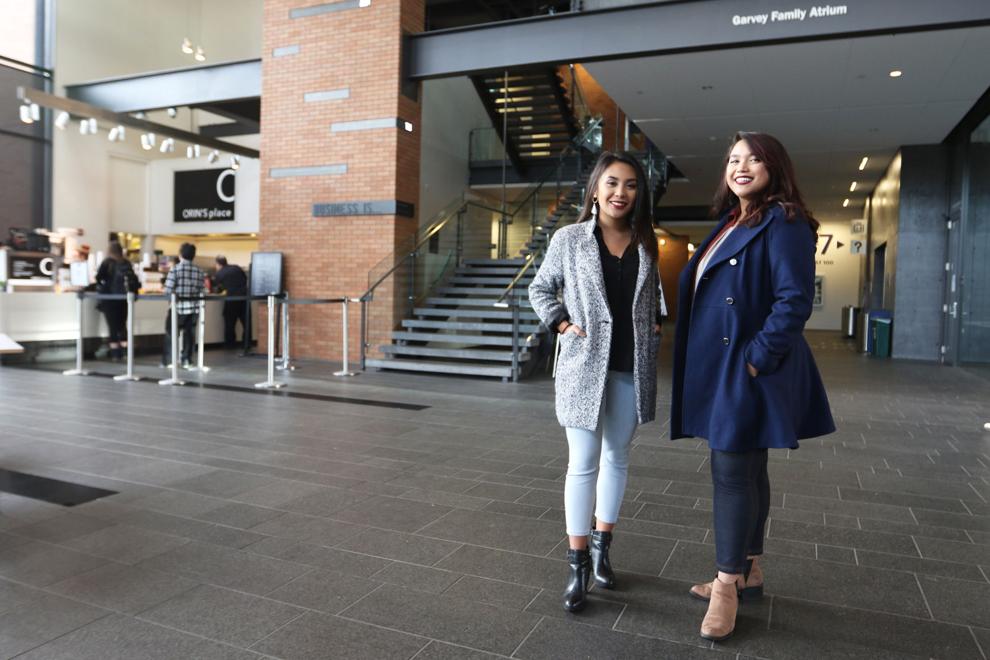 Since then, FASA has expanded, and and is now a part of a network of different Filipino American communities on campus. Other interest groups include the Filipino Association for Health Careers, Sayaw Filipino folk dance troupe, Chi Theta Psi brotherhood, and Pi Nu Iota sisterhood. FASA and its branches serve to uphold their four pillars: education, politics, culture, and social advancement
 "I feel like if we who are here acknowledge that 100 years of impact, and we're able to go back and highlight milestones, then I think we'll lay a foundation for the next 100 years," said Lolie Farinas, the associate director of UW scholar and donor relations, and longtime FASA advisor.
Farinas has been a UW staff member since 1981, and has many family members who also attended the UW, spanning three generations.
"They came together as a small community within this larger community, they provided the community a better understanding of what Filipinos were about, what they valued, their culture," Farinas said. "When you're talking about culture, it's not just food and dance, it's family values, what you believe, how you conduct yourself beyond the costumes, the language, and the food."
FASA has an expansive history, rooted in helping members build their Filipino-American identities. The group provides a support network to current and former students at the UW through their large alumni association.
"If I could say it in one word, transformative," said Sunshine Arcilla, centennial coordinator and UW senior majoring in business. Arcilla was born and raised in the Philippines and immigrated to south Seattle around the age of twelve. Arcilla's experience as a Filipina student involved with FASA helped shape her time at the UW
"Throughout your middle school and high school days, especially as an immigrant, you go through that whole phase of just wanting to assimilate, and wanting to just belong to the mainstream culture," Arcilla said. "Once I came into college, I really wanted to reconnect to my culture and I wanted to reclaim my identity, and FASA has been there throughout every step of the way."
Arcilla's goals for the centennial are to honor and express gratitude to those who came before them, to highlight the accomplishments and contributions of Filipino-Americans on and off campus, and to continue to champion diversity and inclusiveness on campus.
As it stands, the centennial celebration will consist of three main projects.
A video series, "I am More Than _____," a research project entitled "On the Shoulders of Historic Ates and Kuyas," and "100 Years of Filipino Legacy Art Project," which aims to install a plaque and a mural on campus. All projects share the common goal of expressing Filipino history, identity, and expanding their presence on campus. More project details are available on their centennial website.
The closing event will be the Centennial Gala: 100 Years of Rising Up, on April 28, 2018, at the Don James Center. One of the hopes for the gala is to honor 100 Filipino Americans and their historic contributions to FASA's mission through the years on and off campus. 
"It's so rare that you can be writing the pages of history, rather than reading them," said Marijo Manaois, president of FASA and UW senior pursuing a degree in medical anthropology. "For Filipino Americans, our stories go widely untold, and our narratives are so rich of power and struggle, and there are just overarching lessons that be applied to anyone."
Manaois expressed the importance of this milestone, and the work that still needs to be done.
"Representation on campus is at an all-time high, our membership is in triple digits, almost breaking 200, and it might seem like 'wow, we're at the summit of our excellence,' but there's so much more, so many issues we have to address," said Manaois.
With 100 years of rich history, resilience, and impact on the UW, FASA welcomes everyone, both inside and outside of the Filipino community, to come experience the centennial celebration and the organizations themselves.
"One of the things they say about Filipino friends is that they are fiercely loyal," Farinas said. "So the students are loyal to each other, they are loyal to FASA, and because of that, the organization is strong, and will continue to grow and thrive." 
Reach contributing writer Marquis Wright at development@dailyuw.com. Twitter: @marquisjwright
This story has been updated to clarify that FAHC, Chi Theta Psi, and Pi Nu Iota are distinct groups from FASA with their own separate programming, and not branches of the organization as previously reported.