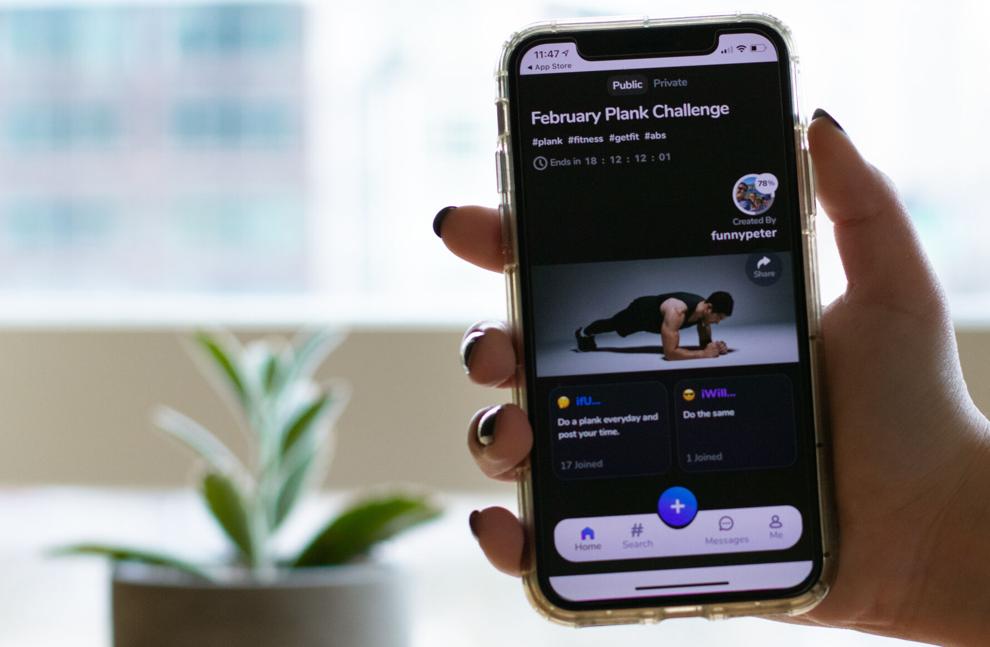 Judy Nicastro, a UW alum and former ASUW president, has helped develop "ifUiWill," a free social app that helps connect people to communities through engaging challenges and shared goals. 
"Whether you are looking for a partner to help you reach a fitness goal, activate a community for your cause, create school spirit, or just play with others, it is a community that does things together," Nicastro, who was ASUW president during the 1992-1993 school year, said in an email. "ifUiWillhelps you keep track of your commitments with check-ins, stay motivated, and find people who share your goals, interests, and sense of accomplishment."
The inspiration behind creating the app, Nicastro explained, began with a game she started with her own family.
"It all started on our very first day of marriage when my husband turned to me and said, 'If you do the laundry, I'll do the vacuuming,'" she said. 
Promises and bets soon turned into a game of challenges like "If you go to my holiday party with me, I'll go out with your friends." As her kids grew up, they joined in the fun as well, with goals like "If you clean your room, I will give you 10 more minutes of Minecraft."
Once quarantine began, Nicastro, who was a Seattle City Council member in the early 2000s, said she noticed a hunger for personal connection within her community. People wanted to do things together, but social media could only go so far, so she decided that she wanted to share her family game for everyone to enjoy through an easy, accessible mobile app.
Having connections as a former ASUW president, Nicastro reached out to the ASUW to help create the app, which could also be a tool for student leaders to keep students engaged and mentally healthy. 
"I think it has tremendous potential as a way to unite students behind common goals, or to raise awareness about certain issues in a collaborative way," Rahul Prasad, the ASUW director of programming, said. "I know I am currently working with members of the [ASUW Board of Directors] to see if we can find a way to use the app to benefit students on campus."
Nicastro is currently working with the ASUW to create challenges on the app for the student body as a way to build spirit, bring people together, raise money, or activate the student body for a worthy cause.
"It is important to focus on bringing people together since we were/are still apart," she said.
Reach reporter Christopher Kim at news@dailyuw.com. Twitter: @ChrisJYKim
Like what you're reading? Support high-quality student journalism by donating here.