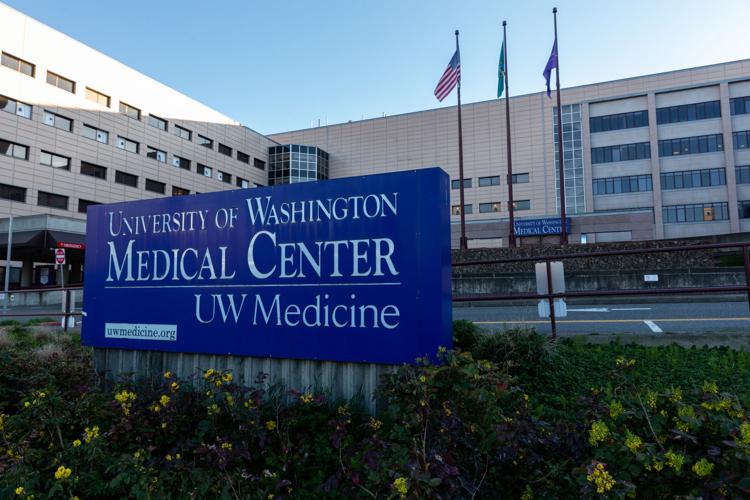 UW Medicine has reported that novel coronavirus rates among its staff members are half the rate of tested patients, indicating that preventive measures taken in the early stages of the pandemic have proven effective in keeping employees safe from the virus.
Staff members and patients were both tested for coronavirus antibodies, which indicate whether a person has ever carried the virus. Staff members tested positive about 5% of the time, while patients tested about 10%.
"I'd say we owe the low rates to the actions we took early on," Dr. Seth Cohen, UW assistant professor and medical director of infection prevention at Northwest Hospital, said. "Nobody was expecting Seattle to be the epicenter of the pandemic. A lot of our response was put together on the fly."
This response included the widespread use of personal protective equipment, or PPE, by doctors, such as masks, face shields, gloves, and isolation gowns. It included the strict enforcement of a policy for workers to stay home if they suspected they were sick at all. And, in an innovation that may have far-reaching impact beyond the pandemic, UW Medicine greatly increased the number of virtual screenings and telehealth visits, allowing medical professionals to check in on their patients' health without being unnecessarily exposed to potential carriers of COVID-19.
"Even though they're not in person, these telehealth visits are very effective," Cohen said. "Video chat is actually a very useful tool for assessing a patient's symptoms and determining if they should come in for further treatment."
While not all potential patients have access to video chat, the amount of patients using telehealth may be a contributing factor in the effectiveness of UW Medicine's protection of staff members. But Cohen says that people who may be concerned about being carriers should still seek in-person testing.
"While we won't be able to test our way out of this alone, testing is one of the best tools we have to fight the epidemic," Cohen said. "I attribute a lot of our success in keeping our staff members safe to the amount of testing we do — knowing who carries the virus in order to contain it."
With many Americans staying away from hospitals for fear of exposing themselves to the virus, the apparent success at UW Medicine shows that efforts to control the coronavirus within medical campuses can be effective, and UW Medicine's thorough procedures for interacting with patients, as well as general sanitation practices, have likely limited the spread of the virus within the hospital.
"These results mean that the infection containment strategies are working," Cohen said. "Using PPE, primarily, has been incredibly effective. We also owe a lot to our environmental services teams, the people keeping our hospitals clean, for making sure our medical workers and our hospitals are safe."
Reach contributing writer Oscar Zahner at development@dailyuw.com. 
Like what you're reading? Support high-quality student journalism by donating here.