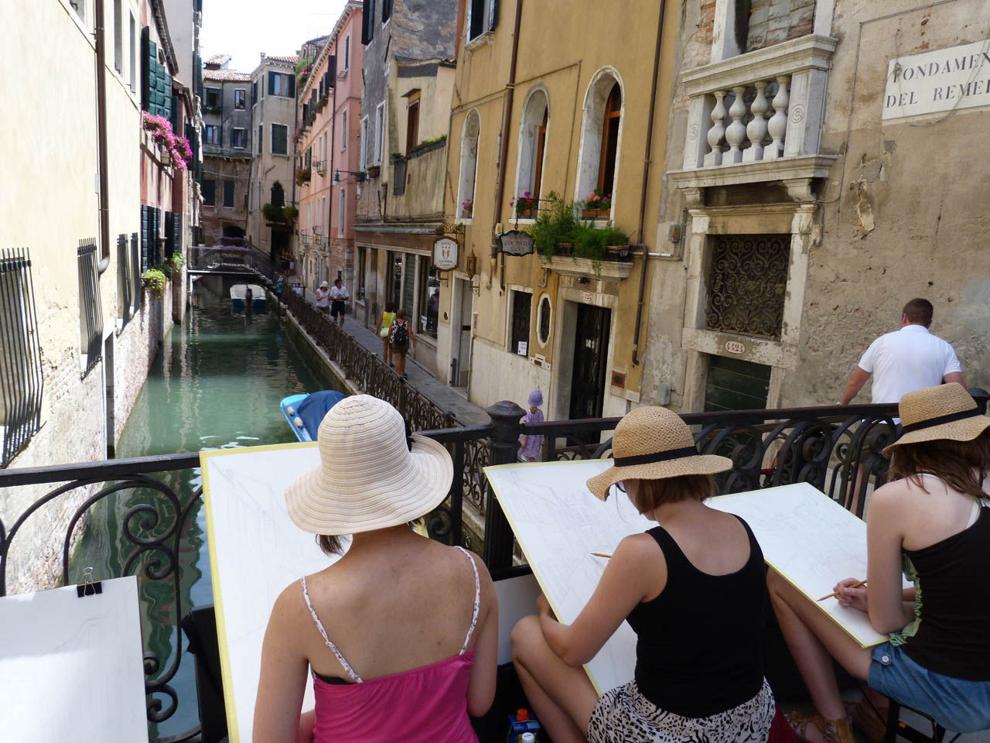 Despite current guidelines restricting international travel, UW Study Abroad is in the midst of reworking its programs with the intention to resume operations as soon as possible.
Some programs tentatively planned for fall 2021 may be allowed to run, although the department is following guidelines from local public health officials and closely monitoring the vaccine distribution in King County, according to Lauren Easterling, associate director of UW Study Abroad. The final decision on these programs remains to be made, but will likely be finalized in coming weeks.  
The first of the international travel programs to be reinstated will be those in locations where the majority of the population is vaccinated and the virus is largely under control, Easterling noted.
"We're looking at another couple of years before we can really get back to all the corners of the world that we were previously in," Easterling said. "And that's unfortunate, but we will go as soon as we can."
The first wave of returning programs may operate out of the UW Rome Center, and the office is beginning to look into modifying the facility to better support socially distanced housing. One of the office's challenges, Easterling said, is balancing the safety limitations necessary to prevent the spread of the coronavirus against the integrity of a full study abroad experience. 
Students studying in Italy last winter were the first to have their programs suspended due to COVID-19.
While Easterling hopes that programs that can adapt their curriculum to the Rome Center's facilities will begin to reappear soon, UW Study Abroad plans to offer fully virtual study abroad programs as early as spring quarter.
One of the spring programs, offered by the comparative history of ideas department, will be a virtual trip to Amsterdam, complete with guest lectures from Dutch professors and streamed museum tours. The center is also working to offer fully virtual, international internships this summer.
While acknowledging the inability of a virtual experience to replace a true in-person program, Easterling said that interest in study abroad options is still high and that she is eager to answer student's questions. 
"I guess I just want to drive home to students that just because study abroad is not happening in the near term doesn't mean it's not going to happen in the long term," Easterling said.
Reach reporter Sarah Kahle at news@dailyuw.com. Twitter: @karahsahle
Like what you're reading? Support high-quality student journalism by donating here.