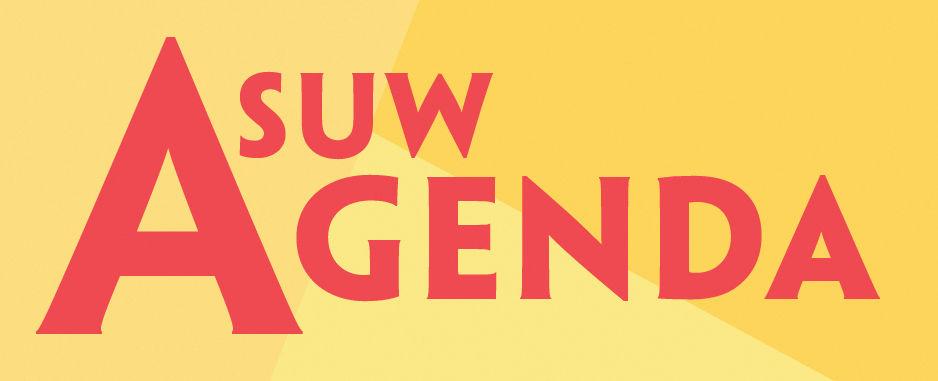 Amid ongoing changes to the U-District as a result of the light rail development, the ASUW's Board of Directors (BOD) heard a presentation on the neighborhood's future from the executive director of the U District Partnership at its May 13 meeting. The BOD also passed a slate of hiring and administrative bills.
The U District Partnership, Don Blakeney explained, is a "place management organization; also a business management area." It provides numerous services for businesses in the U-District, including street cleaning, unarmed safety and information officers, and homeless outreach. 
"It's 20 new towers that are coming to the neighborhood outside of the UW development," Blakeney said, adding that over half a million square feet of office and retail space are also planned. "It's 4.8 million square feet of residential development, which will be about 4,200 units proposed. 3,700 of those are under development." 
The development comes from private investors and the UW alike, Blakeney explained.
"The purple will take a little bit longer to fill in, but they're gonna start with some of those buildings next year," Blakeney said. "They're starting to make plans." 
The upzoning of the U-District enabling all these towers is closely related to ongoing Link light rail expansions. Stations in Northgate, Roosevelt, and the U-District are set to open in October.
"We're going to do a big festival," Blakeney said. "We might have Mayor Pete [Buttigieg, Secretary of Transportation] come out and cut a ribbon with [Washington Senator] Patty Murray and who else knows, but we're gonna make it fun."
However, the ongoing development has led to concerns that the area is gentrifying, displacing businesses and cash-strapped students alike. 
Some steps have been taken in this regard. Plans to establish a new tiny house village in the U-District are underway. Additionally, developers who build towers beyond a certain height are required to pay into a city fund dedicated to establishing affordable housing.
Blakeney said the U District Partnership is in the process of meeting with developers to lay the groundwork to use those funds to build new affordable housing.
"The city has the money, we just have to find those opportunities and connect the dots," Blakeney said. 
Passed legislation
Board Bill 2.64 hires Xiyan Li as the administrative assistant to the BOD for next school year. 

Board Bill 2.65 hires Sára Mustre-del Rio as the director of the Latinx Student Commission for next school year.

Board Bill 2.66 hires Krista Cherry as the ASUW personnel coordinator for next school year.

Board Bill 2.67 hires Madison Welsh as the ASUW communications director for next school year.

Board Bill 2.68 hires Mitchell Klein as the administrative assistant to the finance and budget director for next school year. 

Board Bill 2.69 formally establishes the job descriptions for paid positions within the Office of International Student Advocacy and the Office of Inclusive Design, two new ASUW offices established this year. 

Board Bill 3.10 appropriates $1,000 for the Deaf Artists Spotlight event, a joint presentation between the ASUW Student Disability Commission, D Center, and ASL Club, to be held May 18.
The BOD meets Thursdays at 5:30 p.m. PST. The meeting schedule and links to join the Zoom webinar can be found on the ASUW website. 
Reach Assistant News Editor Matthew Hipolito at news@dailyuw.com. Twitter: @hipolmat
Like what you're reading? Support high-quality student journalism by donating here.