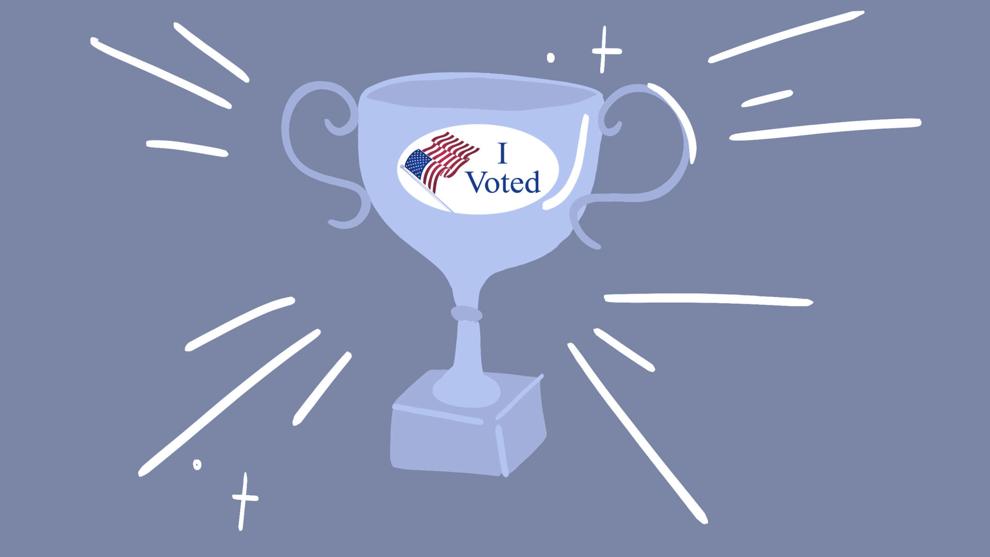 In December, The UW received a platinum seal for its extensive efforts to increase voter participation in the run-up to the 2018 midterm elections.
"We are excited to honor the University of Washington with an ALL IN Challenge platinum seal in recognition of their intentional efforts to increase democratic engagement and full voter participation," Jennifer Domagal-Goldman, executive director of the ALL IN Campus Democracy Challenge, said.
The ALL IN Campus Democracy Challenge is a non-partisan and nationally recognized organization that pushes college students to engage in the political system, including voting and other forms of activism.
The specific data was collected by the National Study of Learning, Voting, and Engagement report through Tufts University. More than 1,000 colleges and universities were a part of the report. It showed the voting participation rate for all institutions were at an average of 39.1%, more than double the turnout in 2014's midterms. 
The UW surpassed many other colleges and universities. The voting rate for the November 2018 midterm elections was 52%. A 23.2 point increase compared to 2014, students almost doubled their voting rate in 2018. 
Different student organizations teamed together to make this award possible. 
"To have such a high increase is so exciting and I just felt so proud of my campus and the communities for working so hard," ASUW President Kelty Pierce said. "I think it really was a team effort. There were a lot of organizations on campus who were really pushing to get out and vote."
One of the groups involved with voting registration on campus is the UW chapter of the Washington Public Interest Research Group (WashPIRG). WashPIRG's New Voter Project is one of the largest nonpartisan youth voter mobilization efforts in the country.
"One of the things we hope to do is building stronger connections with other RSOs to get them just as excited because I think the platinum seal is pretty meaningful to the UW," Allison Kirste, vice chair of WashPIRG, said.
Western Washington University and the University of Puget Sound also won the platinum seal with more than 50% voter participation.
Going into 2020, WashPIRG will continue to work with ASUW's Office of Government Relations to increase voter registration on campus and make civic engagement more accessible to students.
ASUW will also continue its voter registration drive throughout the year. On Jan. 31, ASUW hosts Huskies on the Hill, where students will have the opportunity to go beyond filling out ballots. Students will have the chance to travel to Olympia with ASUW and lobby the state legislature on behalf of student issues.
ASUW goes into the 2020 legislative session, which begins later this month, with an agenda that includes pursuing funding to increase the counselor-to-student ratio to help address mental health concerns on campus and expanding access to programs that reduce housing and food insecurity for students.
Reach contributing writer Joycee Zhou at news@dailyuw.com. Twitter: @JoyceeZhou
Like what you're reading? Support high-quality student journalism by donating here.