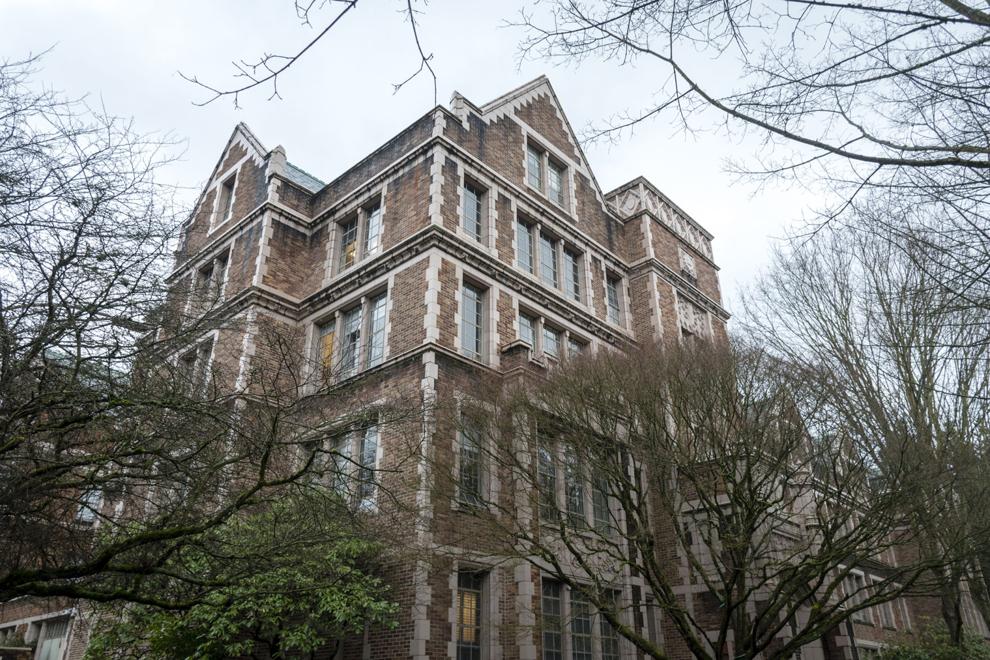 For professor James Wellman, studying religion is an important part of understanding what it means to be alive. Understanding the facts behind religion is an important way to understand how personal beliefs impact international dynamics.
Wellman, the chair of the comparative religion program at the Jackson School of International Studies, aims to expand the investment in religious studies at the UW by creating the Center for Global Christian Studies (CGCS). 
The CGCS has been in the works since 2017. There are currently a wide variety of religious studies at the UW, but Wellman said there is not as much focus on Christianity. 
"These are real stories and these are real people and we should understand it," Wellman said. 
With the formation of the CGCS, the UW is the only international studies program in the United States with a major center on global Christian studies, according to Wellman. 
The goal is to provide a better understanding of the dynamics Christianity has around the globe. With 2 billion adherents and both a rise in popularity in places like Brazil and South Korea and a rise in persecution, Christianity plays an important role in international relations, human rights, and global development. 
Given its unique status among U.S. international studies programs, the CGCS has provided the opportunity for graduate students to conduct research they may not have been able to at other schools. 
"This is your chance to support the study of Christianity as a global movement so that people understand it more and don't just have opinions about it, but have facts and real history and real data," Wellman said.
The journey that led Wellman to eventually create the CGCS begins with a brief stint in ministry. After graduating from the UW in 1981, Wellman attended Princeton Theological Seminary. He didn't particularly enjoy seminary and spent only four years in ministry, leaving it to pursue a career in academia.
"[Ministry] is a different kind of job," Wellman said. "You study to preach, but I really wanted to study all the time and then study different things." 
As an academic, Wellman's research has focused on global religion and religion in the United States. He has distinguished himself in the field as an expert on religious violence. 
In 2008, Wellman, who grew up in the liberal Protestant tradition, tested whether liberal Protestant or the evangelical churches in the Pacific Northwest provided more service to their communities. His hypothesis was that he would find the evangelical church was less active and giving than the liberal Protestant church, but he found the opposite. 
"What we wanted to find was dysfunction and manipulation and problems," Wellman said. "But what we found was that these people were really happy and really found a purpose in life."
His research found that evangelical churches were often accepting and exciting. These churches provided a lot of services, like food and clothing to both members of the church and others in the community. 
"They do a lot of good in these communities," Wellman said. 
Wellman said his research on evangelical churches became the backbone for his most recent book, "High on God: How Megachurches Won the Heart of America," written with Katie Corcoran and Kate Stockly. This recent research found that megachurches have been successful in providing, particularly middle-class, Americans with a deep sense of individualism, but also a strong community to rely on.
Wellman has taught a variety of courses on the study of religion. One he's particularly excited about is the relatively new course, "RELIG 101: A Life Worth Living: Meaning, Morals, and Money," offered spring quarter.
Through classic literature and career-prep work, Wellman focuses on providing access to and understanding of the aspects of life which people use to define meaning. Coursework, among other things, includes a community service requirement and going outside on a hike. 
"That's an important part of what it means to be alive, to ask those great questions," Wellman said. "And is there hope?" 
Reach reporter Thomas Newman at news@dailyuw.com. Twitter: @thomasn456
Like what you're reading? Support high-quality student journalism by donating here.