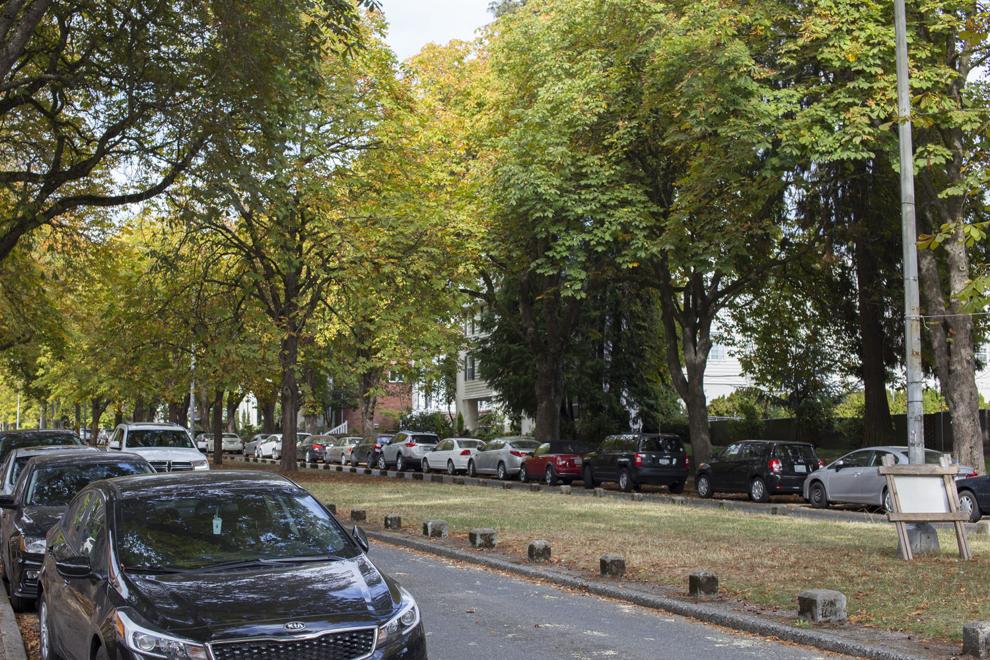 Nine students across six sororities and fraternities have tested positive for COVID-19 on the UW's Greek Row as of Monday, marking the fourth outbreak in the Greek community since the start of the pandemic. 
An outbreak last summer resulted in 154 cases. One over the course of fall quarter saw 402 students test positive across 28 of the 45 fraternities and sororities. During winter quarter, 119 students were infected with COVID-19 as a result of the third outbreak that struck 26 chapters.
The new outbreak, which has hit five sororities and one fraternity, comes just as spring quarter began this week.
"As expected, we are seeing increase in cases among students in the UW community, but we have not seen any connection to any particular events or activities," UW spokesperson Victor Balta said in an email. "There has been an increase in cases among some Greek chapters. Students who have tested positive are reporting recent travel, visiting friends and family or visiting restaurants."
"These cases do not appear to have been transmitted on campus," he added. "The majority of these students live off-campus and are taking courses remotely."
Students can get tested through the Husky Coronavirus Testing program which has administered over 70,000 tests since the launch of the program with an overall positive rate of 0.6%. Over the last week 1.3% of tests administered showed a positive result, according to the university's environmental health & safety department (EHS).
Despite the recent surge in vaccination rates, data from the Husky Coronavirus Testing program has shown that fully vaccinated individuals can still test positive for the virus. The program urged fully vaccinated individuals to practice social distancing and wear masks around those who haven't been fully vaccinated, according to a message sent to participants in the testing program. 
The message goes on to say that both vaccinated and unvaccinated participants should continue to get tested and, if invited, participate in post-spring break testing.
Seattle Mayor Jenny Durkan noted Monday that COVID-19 cases are "currently spiking" in the 98105 ZIP code, which is in the U-District, and 98115, located just north of the university. Because of an increase in the positivity rate, she decided that two testing locations that were meant to turn into vaccination sites would continue testing instead.
King County's top health official Dr. Jeff Duchin said in a call with reporters last week "there's a good chance we're looking at the beginning of a fourth wave." 
As of Monday, there have been 3,117 confirmed COVID-19 cases in the last two weeks across King County, according to Public Health - Seattle & King County. There have been 713 positive tests in that same span in Seattle, marking an uptick from the 20 to 50 cases per day from mid-February to mid-March. 
Students on the Seattle campus make up the vast majority of coronavirus cases in the UW community, according to EHS. Of the 1,496 cases across the three campuses, only 85 were in Bothell or Tacoma.
Western Washington University is currently dealing with an outbreak of its own as 30 COVID-19 cases were reported in residence halls there in the past week. Washington State University leadership said in a message to students last week, "Student gatherings and parties, which ignored basic safety and health protocols, have directly resulted in an increase of COVID‑19 cases."
Reach News Editors Jake Goldstein-Street and Ash Shah at news@dailyuw.com. Twitter: @GoldsteinStreet @itsashshah
Like what you're reading? Support high-quality student journalism by donating here.