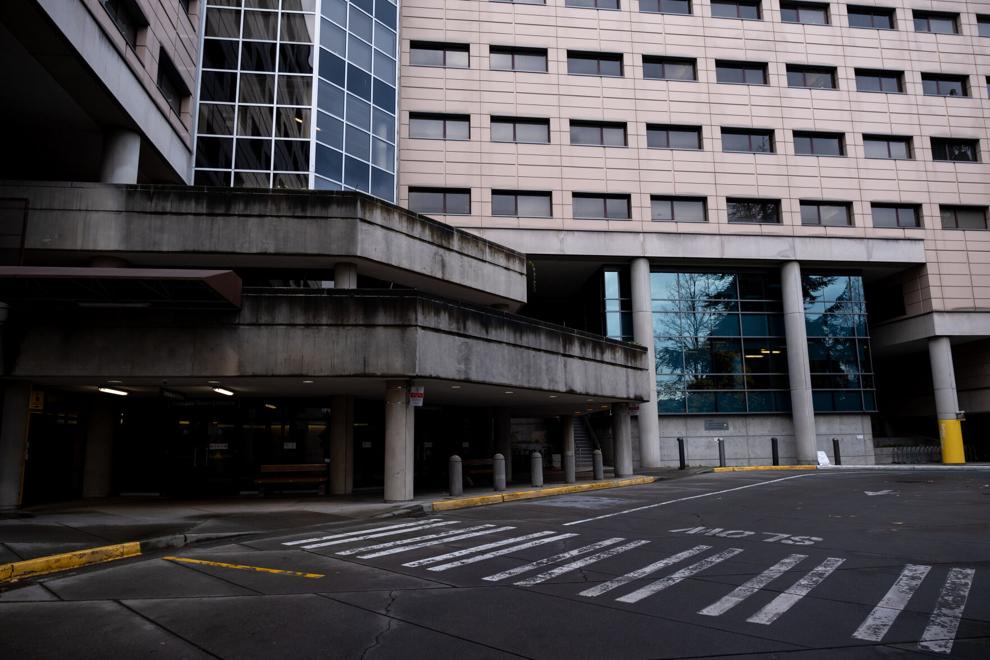 Patients admitted to the hospital with higher viral loads of COVID-19 have four times the risk of death within 30 days than those who present with lower amounts, according to new findings by researchers from the UW School of Medicine. 
Current COVID-19 tests do not have FDA authorization to measure viral loads — they can only return either a "positive" or "negative" result. The lab used polymerase chain reaction (PCR) tests, which are commonly used to detect COVID-19, to measure the amount of virus present. The PCR test looks for traces of the genetic sequence of COVID-19, then amplifies it by multiplying the sequences, returning the result. 
Dr. Andrew Bryan, medical director of the clinical laboratory at UW Medicine — Northwest, explained that PCR tests are considered the gold standard for diagnosis. But the results are qualitative, not quantitative. The tests give you an answer that tells you if the virus is there —  not how much is present.
"The information is buried in instruments, and manufacturers haven't really gotten to the next step of fully evaluating it and getting that FDA clearance," Bryan said. "In general, we think it would be valuable to at least have some options to pursue that viral load testing for patients, even if it's not needed for everyone." 
Dr. Susan Fink, assistant director of the UW Clinical Immunology Laboratory, was working on evaluating antibody assays, which detect COVID-19 antibodies, when she joined Bryan, lead author of the analysis, to brainstorm how to take these results further.
"The question we wanted to ask was whether patients with higher antibody levels were clearing the virus faster, and we wanted to look at viral clearance using the quantitative value that comes from the PCR assay," Fink said. 
Bryan said that the association between viral load and antibody response was a question that came up early in the spring. This led to investigating mortality and discovering that patients with a higher viral load were at an increased risk of dying within one month of their initial positive result . 
Knowledge of viral load can help supplement what clinicians already see by interacting with patients . Fink said that the numbers would paint a better picture of who is succumbing to the virus and why.
"I think that there's been more of an idea that it is not the virus directly that's leading to mortality, but more the immune system," Fink said. "I think what this says is that it's probably an interconnected, sort of complicated thing of both of them."
According to Bryan, combining knowledge of viral loads with contact tracing could help track if patients are still infectious once the virus is detected. While the presence of virus particles does not directly connect to how infectious a patient is, Bryan notes a probable correlation between the two. 
"If we have the resources to track down everyone's contacts once they have a positive yes or no result, then fantastic — that's probably the thing to do," Bryan said. "It is probably not realistic given how many cases are going on right now, but in some cases we may need to prioritize our resources, and this could be one potential tool to help us do that."
Reach contributing writer Michelle Austreich at news@dailyuw.com. Twitter: @djmeezus
Like what you're reading? Support high-quality student journalism by donating here.