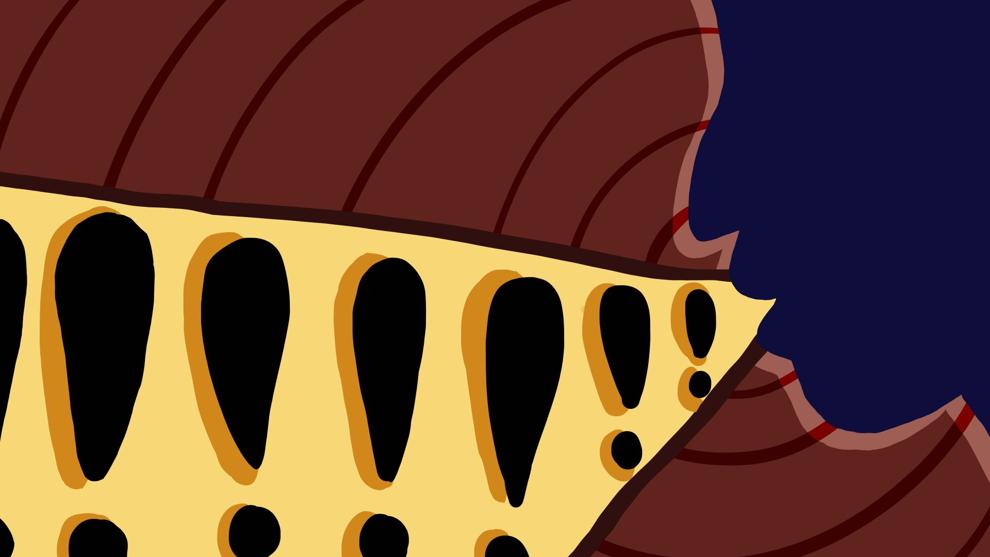 The ASUW Board of Directors approved a bill earlier this month calling on the UW to create a university-wide standard for the implementation of content warnings in all classes. 
The bill recommends such warnings before "readings or any other classroom materials that include sensitive topics including but not limited to sexual assault, child abuse, physical assault, racially-motivated violence, abuse, and suicide." 
Content warnings, also known as trigger warnings, are verbal or written notices preceding information that could potentially be traumatic to viewers. In the classroom, this could include a variety of topics and content.
"I've noticed… professors showing graphic images and launching into discussion around racially-motivated violence and sexual assault without warning," Eva Hudak, who sponsored the bill in the student senate, said. 
The bill was prompted by this lack of care, as well as the unequal effects graphic content has on students who have experienced trauma or trauma symptoms, including depression, anxiety, and PTSD. 
In an environment without content warnings, graphic and violent material can severely affect these students' ability to perform in class. Encountering traumatic content can evoke involuntary physical or psychological responses. 
"I deserve to be able to participate in discussions without having to deal with physical anxiety symptoms, and so does everybody else," Hudak said.
A major cause of concern are depictions of sexual harassment and content. 
Dr. Nicole McNichols, who teaches PSYCH 210: The Diversity of Human Sexuality, discussed her approach to teaching human sexuality in class, which often involves showing videos featuring sex, pornography, and explicit content. 
"I try to give full warning about the fact that there is sensitive content, and I make it clear that I'm showing it for educational purposes, that it is not there to try to shock or upset students in any way," McNichols said. 
McNichols considers no topic off limits, and sees advantages in discussing sexuality with students in an educational environment. 
"Sometimes we need to see shock, sometimes the benefit of seeing something that might be sensitive in nature helps to overcome some of the taboos that we need to consider, at least with the topic of human sexuality," she said
The class is crafted with the core values of respect and inclusivity in mind. McNichols provides extensive warnings to students on the first day of class and does not require students to attend lectures on days when videos are shown in class. 
McNichols treats consent as a key theme of her class and understanding human sexuality. She lectures on sexual harassment and assault and notes that this particular unit of the class, as well as content regarding child sexual abuse, is the issue most sensitive to students. These topics are given additional warnings, and attendance is optional. 
A 2019 campus climate survey found 15% of respondents had experienced unwanted sexual contact or conduct while at the UW. 
"This is just a topic where a lot of people have firsthand experience and are still working through their own feelings," McNichols said. 
Another concern regarding class content surrounds the traumas emerging from depictions of racial violence and their disproportionate impact on BIPoC students. 
The bill is largely the result of a survey conducted by Hudak surveying student positions on warnings and sensitive materials at the UW. Ninety-one percent of respondents said they supported content warnings before descriptions of physical assault, and 83% of students approved of content warnings before descriptions of racially-motivated violence. 
Respondents also felt discussions of racially-motivated violence are often treated casually in class and without concern for student well being. 
"It was a casual thing to discuss the traumas inflicted on the BiPoC," one student said in Hudak's survey. 
The bill proposes content warnings be placed in easily accessible sites, such as listed on MyPlan and course descriptions, as well as preceding materials and subjects in class concerning sensitive topics. This will enable students to make informed decisions regarding the classes and content they engage in. 
It also introduces the enforcement of a formal student complaint system to report professors who do not provide "fair warnings" and for a question regarding compliance to be added in quarterly teaching evaluations that students can fill out anonymously. 
Assistant News Editors Annie Denton and Matthew Hipolito contributed to this report.
Reach reporter Hope Morris at news@dailyuw.com. Twitter: @hopexmorris
Like what you're reading? Support high-quality student journalism by donating here.