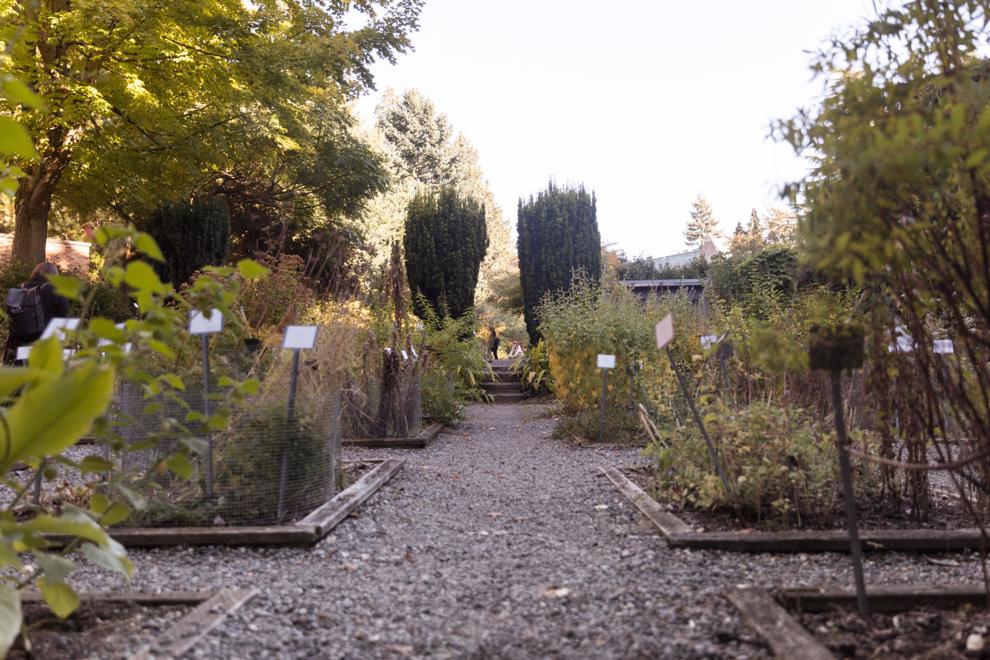 As the growing concerns around the climate crisis continue to demand change, universities are at the forefront of this global issue.
Being the leading source of research, innovation, and the education of global citizens, the UW possesses an institutional responsibility to set a standard and provide an example of positive environmental impact. 
At the UW, many students are passionate and dedicated to making the university a more sustainable institution.
Created to support UW's Climate Action Plan (CAP) in 2009 to reduce the UW's overall carbon footprint, UW Sustainability serves as the connection and organization of sustainability efforts throughout campus. 
UW Sustainability works with the different groups and facilities on campus to collect and publish the data on UW's current state of sustainability. From greenhouse gas emissions to local and organically sourced food, the sustainability office works with these different efforts to help ensure that sustainability is included in the decision-making process of the UW's operations. 
"Our role is to act as a connecting hub," UW Sustainability Director Claudia Frere-Anderson said. "But also to help catalyze and continue to report for transparency and accountability to our commitments."  
In addition to the UW's CAP, the university is currently working on a comprehensive Sustainability Plan, set to be finished Earth Day 2020.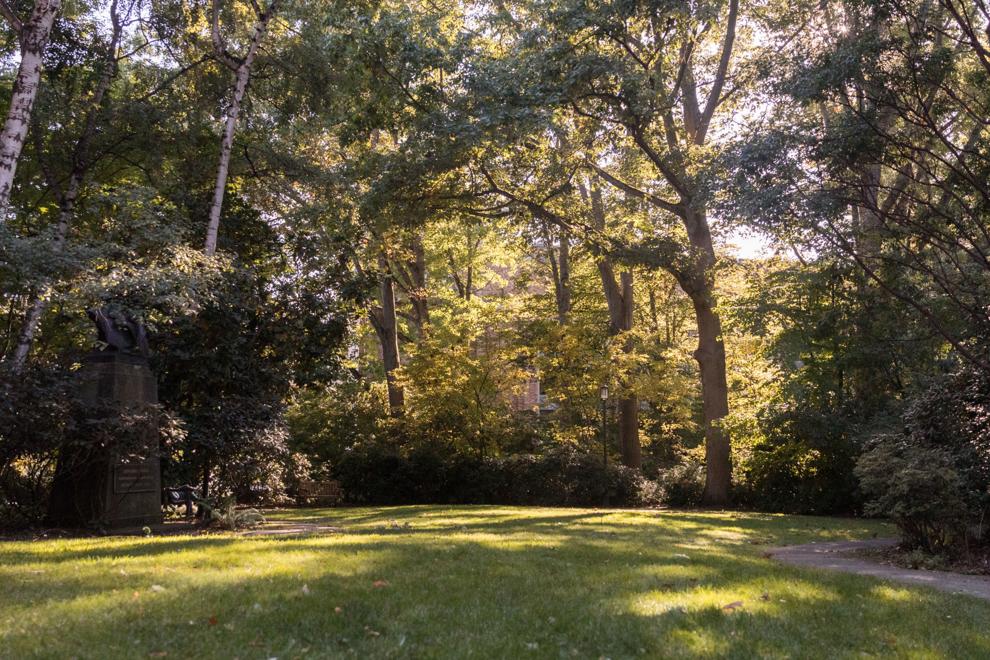 The Sustainability Plan will reach beyond greenhouse gases to a more complete look at sustainability. It will reconsider the goals of the campus with potential updates, including factors such as equity, diversity, social justice, and academic practices around sustainability.   
"The university is currently taking a look at where we're at with sustainability and what should be happening," Daimon Eklund, sustainability communications coordinator, said. "[The] plan will answer some of the questions as to what we should be doing next." 
The progress seen on campus has largely been driven by students. The UW Sustainability office itself was inherently created by students urging the university to sign onto the CAP. To continue this student-led progress, the Campus Sustainability Fund (CSF), also created by a student vision, funds and catalyzes student projects around sustainability throughout campus. 
"The Campus Sustainability Fund has been a good model for students to enact innovation and innovative ideas on campus and come at sustainability from a very diverse lense," CSF program manager Kyle McDermott said. "We've definitely seen a number of projects that have helped to shape the conversation and the narrative on what sustainability is on campus." 
Many students are not aware of the opportunities CSF can provide them. If shown to have a potential impact, their ideas can be operationalized and put into practice on campus. A large number of innovative sustainability features you might have seen around campus are student efforts funded by CSF, such as the electric bicycle mail delivery system and the expansion of the UW Farm. 
"Operationalizing sustainability on campus is an area where I think we can continue to improve and really start to have sustainability part of the culture of the university in decision making," McDermott said.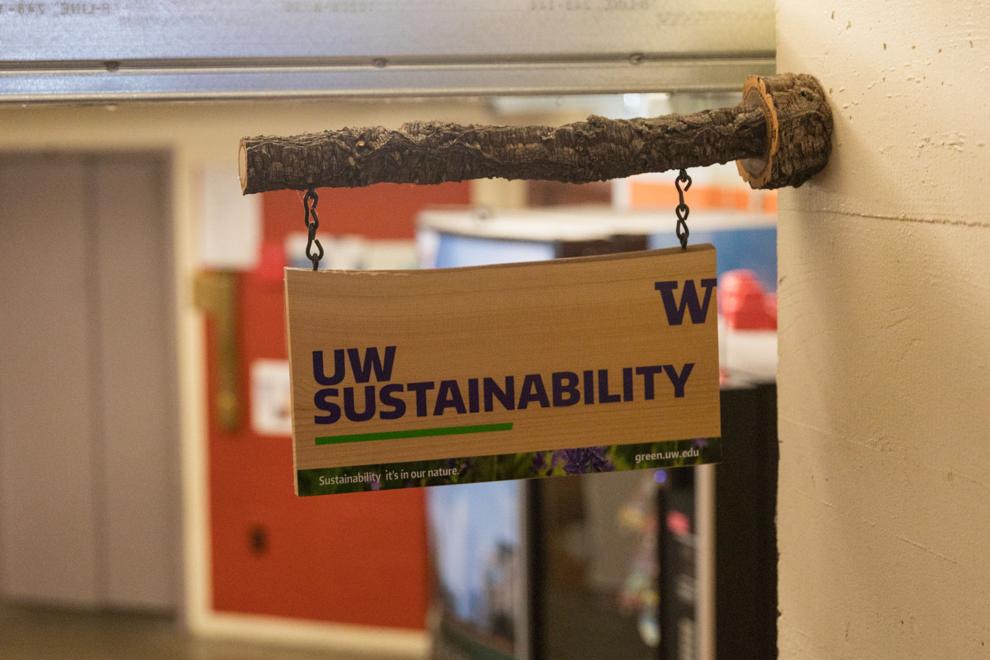 Junior and CSF outreach coordinator Fotima Ibrokhim voiced a similar view on implementing sustainable solutions on campus, pointing out the amount of bureaucracy involved with changes that students want to make.
"I think the university itself doesn't move unless students push forward," Ibrokhim said. "A lot of the things that come out of the university really influence how the city is functioning in terms of creating more sustainable solutions. And that doesn't happen without student action." 
But student action begins with student education.
In April, the ASUW Student Senate passed a bill that calls for an undergraduate sustainability credit requirement. This aims to educate students on the intricacies of the climate crisis and make them better informed global citizens, according to Emma Wilson, a co-sponsor of the bill and co-director of the Sustainability Credit Coalition, an RSO created around the ASUW Senate resolution. 
"I am hoping that the overall impact of a Sustainability Graduation Requirement will be to foster intersectional thinking in each student on campus," Wilson wrote in an email. "A Sustainability Requirement would aim to teach students that they must use systems thinking when considering everyday problems and solutions." 
Though the bill has been passed by the ASUW Senate, it is only student support at this point and must overcome bureaucratic barriers to receive faculty support before it's implemented into the UW's academic system. 
Kristi Straus, lecturer and associate director of the program on the environment, also emphasized the importance of sustainability education and awareness of the issues at hand. 
"I think we're at a point where it's dramatically important for people to understand more about sustainability," Straus said. "Our students are really enthusiastic about sustainability, and I think that we could do a better job with more course offerings." 
While acknowledging missed opportunities for improvements, such as not including dishwashing stations when redesigning the HUB, Straus believes the university is excelling in its overall sustainability, including our commuting practices and the forward-thinking of Housing & Food Services (HFS).
Also started by a student movement, the UW Farm has worked with and educated over 7,000 students on the practices of agriculture and sustainable food systems since 2012. The farm is a substantial contributor to the overall sustainability of campus, reducing the carbon footprint of food on campus and increasing the availability of organic and local produce for students.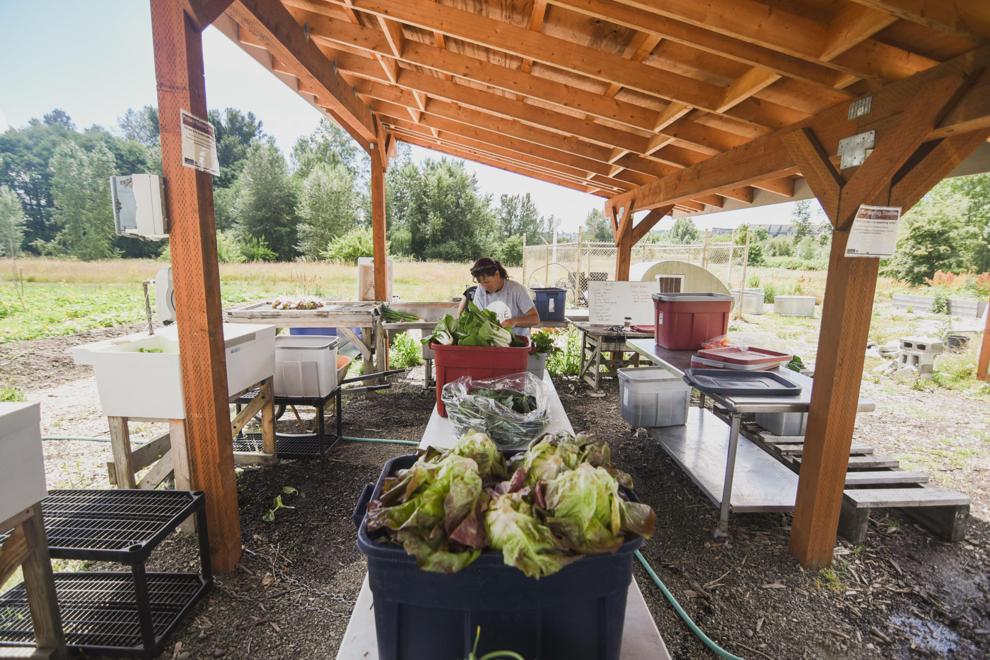 "If you know more about the food system, if you know about where food comes from, then you're able to make more informed decisions and start to take ownership and have more empowerment in affecting change," UW Farm manager Perry Acworth said. "I don't think there's anything, or anyone, or any being, or aspect of our planet that is not affected by what we consider sustainability." 
So far in 2019, the UW Farm has donated 792 pounds to the UW Food Pantry and sold 7,246 pounds through Community Supported Agriculture (CSA) and approximately the same amount to HFS services. Excluding personnel, the farm is self-sustained by sales.
"The farm would not exist without the energy and the activity of all the students who keep the farm going without any administrative dollars," Acworth said. 
The effort to increase  sustainability on campus has and continues to rely on student action. It's because of an active student body that we've gotten to where we are, and it's the students who incite and collaborate with the university who will push the UW even further. An educated, active campus is the greatest impetus for any positive change, and sustainability is no exception. 
Reach reporter Andrew Ronstadt at science@dailyuw.com. Twitter: @AndrewRonstadt
Like what you're reading? Support high-quality student journalism by donating here.