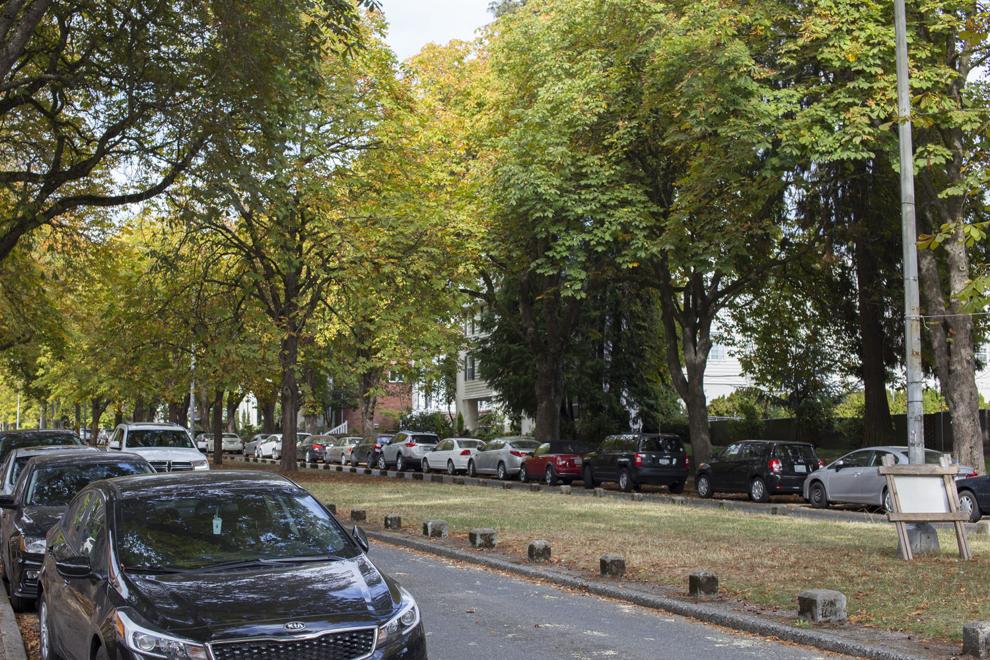 This month, steps to enhance health and safety within Greek communities were announced by two of the national conferences, taking aim at hard alcohol and hazing policies.
The North-American Interfraternity Conference (NIC) announced in a "decisive action"  a ban on hard alcohol from fraternity chapter facilities and events, following a "near unanimous vote of its 66 inter/national fraternities" in August.
The National Panhellenic Conference (NPC), in partnership with the NIC, announced a newly-formed coalition with four families whose sons were lost to hazing to fight, prevent, and educate on the issue of hazing.
Not all fraternities at the UW fall under the umbrella of the NIC. The Interfraternity Council (IFC), which includes 31 of the UW's fraternities, has 27 fraternities which do, but these guidelines do not affect the United Greek Council affiliates.
"At their core, fraternities are about brotherhood, personal development and providing a community of support. Alcohol abuse and its serious consequences endanger this very purpose," Judson Horras, NIC president and CEO, said in a press release.
Several fraternities at the UW already have policies prohibiting hard alcohol or establishing dry housing altogether. IFC policy does not allow hard alcohol at social events, but that did not ban it from their facilities.
"That doesn't mean we don't have problems," David Hotz, director of fraternity & sorority life, said.
Enforcement and punishment for failure to follow these guidelines falls to the IFC standards board, which meets weekly to hear cases of any violation from Greek life chapters and members.
Social events, including weeknight parties, are often registered social events, according to Hotz, and are commonly checked by the UWPD. Where hard alcohol has presented a problem has been at unregistered events and at gatherings before official parties.
The directive from the NIC says the new policy must be adopted and implemented by Sept. 1, 2019.
"I will say this, on behalf of the university, the university would love to see the Interfraternity Council implement this sooner than September 1, 2019." Hotz said.
Greek life at the UW will include upwards of 4,700 students this year, Hotz projects. Each program is mandated to hold annual anti-hazing education.
The NIC and NPC were joined by HazingPrevention.org, the Association of Fraternity/Sorority Advisors, and the Association of Fraternal Leadership & Values with goals to pursue anti-hazing legislation at the state and federal levels, expand awareness and intervention education, and engage members in educating high school students to confront hazing and bullying.
A focus of the coalition is to educate high school students to confront hazing and bullying. Nearly half of students have experienced hazing — before arriving to college — according to the NPC's press release.
Washington state already has anti-hazing legislation (RCW 28B.10.901 and 28B.10.902), but it does not encompass hazing practices in high schools. This is an area where the coalition may look to change Washington laws, Hotz predicted.
"Some states don't have anything on the books about [hazing]," Hotz said, pointing to the six states without any hazing legislation. "And then states also differ … so I believe that effort that also addresses state laws, state legislation is to try to get all the states to really cover a range of hazing possibilities."
All anti-hazing legislation is not created equally. Hotz recalls the legislation when he worked in New Jersey in the past, which were "only applicable to if injury resulted, and didn't really cover mental or psychological hazing."
"I don't think the policies here at the university will be directly impacted," Hotz said. "All the hazing laws and policies related to the university and our greek organizations and the state of Washington all are pretty well articulated."
At the UW, last year, two IFC fraternities lost their charter with the national organization and were forced to close due to "significant and egricious hazing," according to Hotz.
"If a fraternity is sanctioned, be it hazing or something else, in a way that puts that fraternity 'no longer in good standing' the IFC notes that on the fraternities website," Hotz said.
Despite the stereotype, Hotz stressed that hazing takes place in many facets on college campuses, not just inside fraternities, but also in sororities, club sports, marching bands, and ROTC programs, among others.
Reach News Editor Devon McBride at news@dailyuw.com. Twitter: @DevonM98