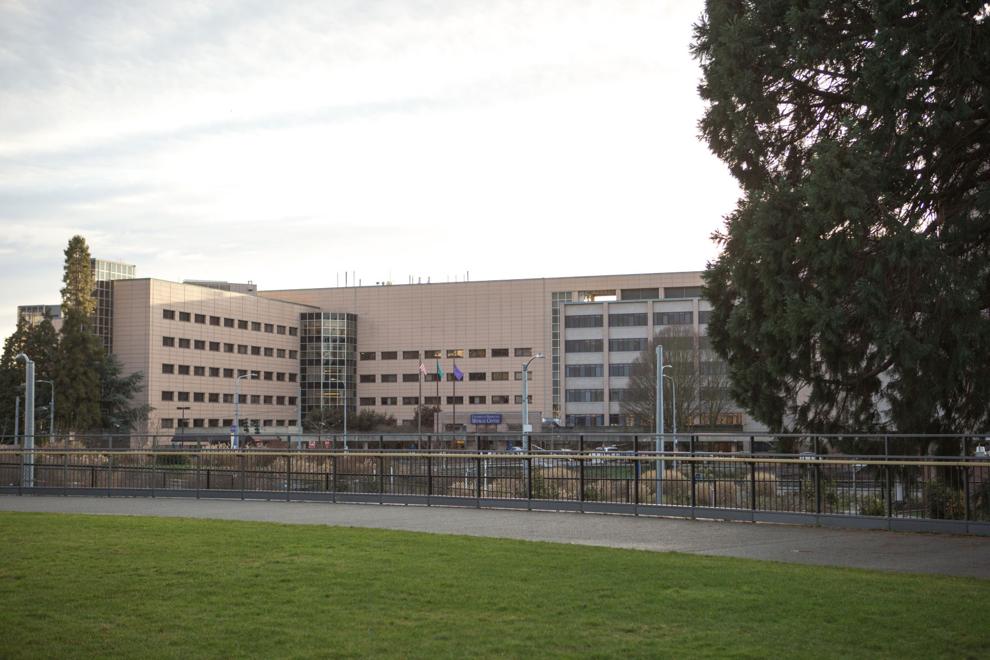 After an incident during a lecture on gender-based violence in the UW School of Medicine (UWSOM), a coalition of Black students in the school is calling for the removal of three professors for "anti-Black, racist" behavior. 
An online petition, which outlines the events of March 20 and calls on the UWSOM administration to remove Drs. Daniel Cabrera, Amanda Kost, and Roberto Montenegro from their faculty positions, has gathered over 500 individual signatures as of Sunday, Aug. 16.
The petition was created by the entering cohort of students along with demands from Seeds of BAMM, an organization of Black students that was created "to address anti-Black racism and white supremacy within medicine, specifically at UWSOM" and to hold administration and faculty accountable for their actions, according to its website. 
The week of March 20, students enrolled in an ecology of health and medicine (EHM) class had lectures all week learning about different marginalized identities.
One lecture about gender-based violence reached the topic of violence against transgender women. One of the students suggested that conversations like these should center Black trans women and not stick them under the broad umbrella of "trans womxn of color."  
The students began talking in the Zoom chat, discussing this point. Another student chimed in to object to the first student who argued that Black trans women should be centered. Seeing this, other students joined the conversation. 
"The instructors saw the chat as being disruptive or aggressive, despite it being incredibly on topic and pertinent to the subject matter at hand," Jeremiah Sims, a representative from Seeds of BAMM, said. "So they silenced the chat."
This suspension of the chat function is something that has been used in EHM courses in the past "to facilitate difficult conversations" and is called the "PAUSE" technique when done in person, according to the petition.
"E-18 Black students have pointed out the 'PAUSE' technique has been criticized by UWSOM students before in its 'protect[ion] of the white fragility of the people who teach the course and prevent[ion] of students from bringing up complaints that make the course leaders uncomfortable,'" the petition reads. 
Following this, the lecture split into breakout rooms to unpack what had just happened. Sims ended up in a room with Dr. Cabrera, as well as the first student who suggested the amendment. 
"Daniel Cabrera accused the first student, a member of Seeds of BAMM, of being the aggressor, essentially shifting all the blame on to the student," Sims said. 
Other students chimed in here, calling out Cabrera for "tone policing" the first student by describing them as aggressive, a tactic historically used to silence Black women.
Cabrera currently holds a faculty appointment within the UWSOM and has served on a number of different committees on equity, diversity, and inclusion. 
"I am in support of the systemic and structural changes voiced by the students in their demands but it is confusing to see calls for my firing from the UWSOM," Cabrera said in an email to The Daily. "I hope that at some point the UWSOM administration creates a process to better address concerns raised by students."
Meanwhile, in another breakout room with Montenegro, a child and adolescent psychiatrist, students continued to discuss what had transpired in the main room. One Black student spoke up to explain why the incident was anti-Black. In response to this, Montenegro "began tone policing and dismissing the concerns of Black trans erasure in the Gender Based Violence lecture," according to Seeds of BAMM.
"As a faculty member, a physician, and an underrepresented minority educator and researcher, I want to do everything I can to help my students advocate for positive change," Montenegro said in an email to The Daily. "As a member of the UW community, I want to see the school create a just and transparent system that is inclusive of those who raise concerns as well as those who have complaints leveled against them. Unfortunately, that has not yet happened, but it's exactly the kind of systematic change that needs to happen if we are to truly create meaningful change."
Kost did not respond to a request for comment.
Following this incident, an email was sent out to the UWSOM community from the administration informing them that Cabrera, Montenegro, and Kost had all resigned from teaching the EHM course. The email added that they were not fired, nor were they asked to step down, and made the decision of their own volition.
"This is not an isolated incident," Sims said, adding that stories and incidents involving the professors in question have been reported in the past. "This is building upon the labor brought on by previous cohorts of Black students."
In addition to calling for the removal of all three professors from faculty positions, Seeds of BAMM is demanding that a visibly Black individual be hired for the position of EHM director saying that this demand comes from "an absence of Black faculty whom teach medical students" and that UWSOM compensate BAMM students for the "heavy labor they have undertaken in dismantling anti-Blackness at UWSOM."
In response to the demands, UWSOM will now be requiring anti-racism training for all members of the community and will be creating a student advisory council to the new Office of Healthcare Equity, according to UW Medicine spokesperson Tina Mankowski.
"We acknowledge that systemic racism exists within the School of Medicine and are committed to dismantling it while realizing we must work together to create a just and equitable environment," she said. "We believe that the best way forward is initially through dialogue — fully hearing the many different experiences and perspectives of individuals within our community."
Reach General Sections Editor Ash Shah at news@dailyuw.com. Twitter: @itsashshah
Like what you're reading? Support high quality student journalism by donating here.