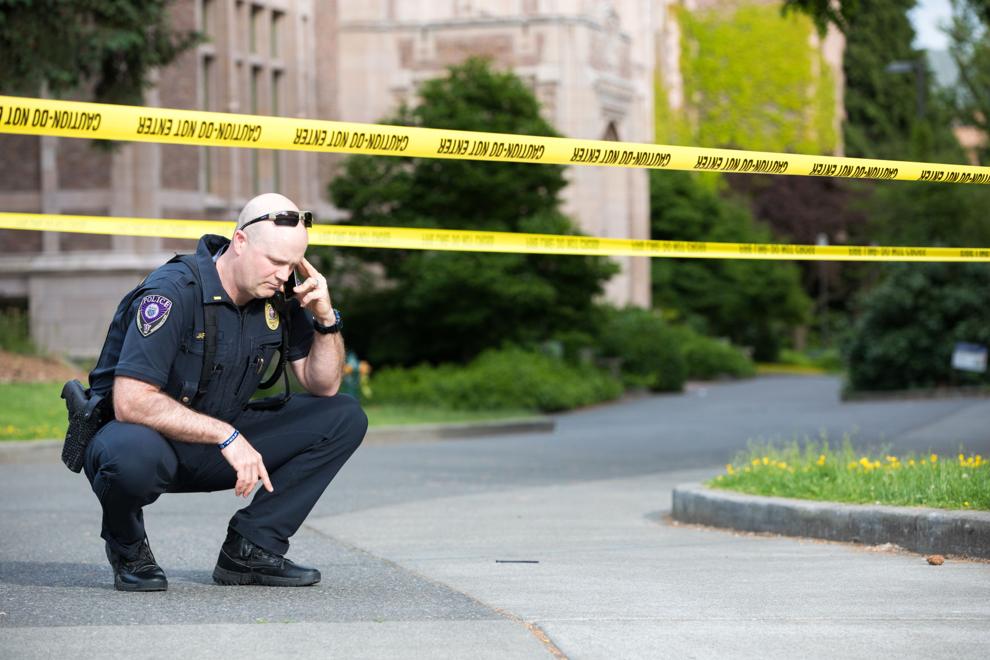 On Thursday, May 31 at approximately 5:30 p.m. The Quad was cleared due to a fake bomb threat in Savery Hall, the building in The Quad closest to Kane Hall. The suspect responsible for the hoax was later arrested by UWPD in front of Rancho Bravo on the corner of 43rd Avenue Northeast and University Way Northeast. 
The threat was confirmed by the Seattle Fire Department, which said the area was being evacuated and sealed off until the threat was resolved. The Quad reopened at 6:22 p.m. This statement was released by the UWPD about the incident.
The suspect livestreamed the entirety of the incident on YouTube Live, with the video later being uploaded to NeatClip under the alias "Arab Andy." He posted over an hour of footage following his journey from Smith Hall, in which he interrupted a lecture, across The Quad to Savery Hall, where the bomb threat was played over speakers. The audio stated, "Attention, attention: C4 has been successfully activated. Bomb detonation countdown successfully activated." The recording then played loud beeping, explosion sounds, and screaming.
"We were in a reception in our conference room ... listening to our chair talk about our year's worth of stuff … then this man, who was about six foot one comes in the doorway and says 'I'm sorry I'm late,' and I didn't recognize him, so I say are you supposed the be here … then he didn't really say anything but then he pushed a button that said, 'Attention, attention, attention' then there was a long gap and it said 'C4 device activated, the countdown has begun,'" a male sociology faculty member who was in the room in Savery Hall said.
The alleged suspect has an online following of people who watch his hoax videos. Viewers can pay through a donation button while watching the stream. In response, "Arab Andy" will play a media clip on a loudspeaker that the viewer selects.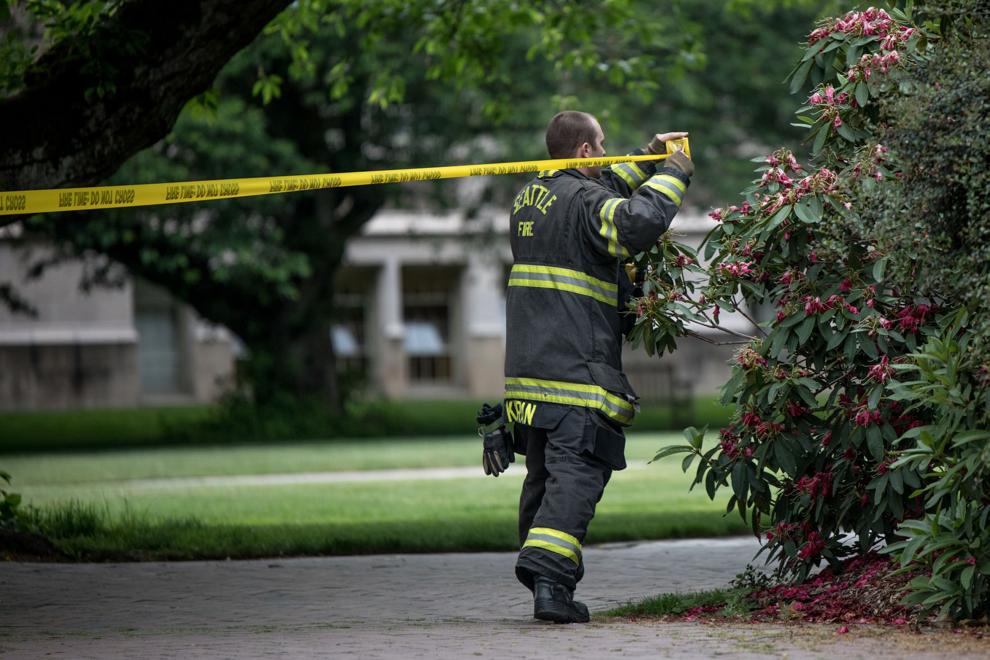 Viewers comment on his YouTube Live videos and discuss his actions in other forums, too. Discord, a gamer-oriented chat application, has an entire channel dedicated to "Arab Andy" and his hoax videos. A discussion on this Discord channel was already taking place when the fake bomb threat occurred.
1:20 p.m., June 1:
"Arab Andy" has been identified as Jammal Hassan Harraz. He has been charged with "threat to bomb or injure property." He is being held in custody at King County Correctional Facility and has been denied bail.
This article will be updated as more information becomes available.
Reach News Editor Molly Quinton and Editor-in-Chief Rebecca Gross at news@dailyuw.com. Twitters: @molly_quinton and @becsgross
Josh Kirshenbaum and Andreas Redd contributed to reporting on this article. 
This article was updated at 8:49 p.m. on May 31 to remove the world "alleged" in the first paragraph. There was also an edit made at 11:30 a.m. on June 1 to correct a reporting error: The event was not livestreamed on Twitch, only on YouTube Live.