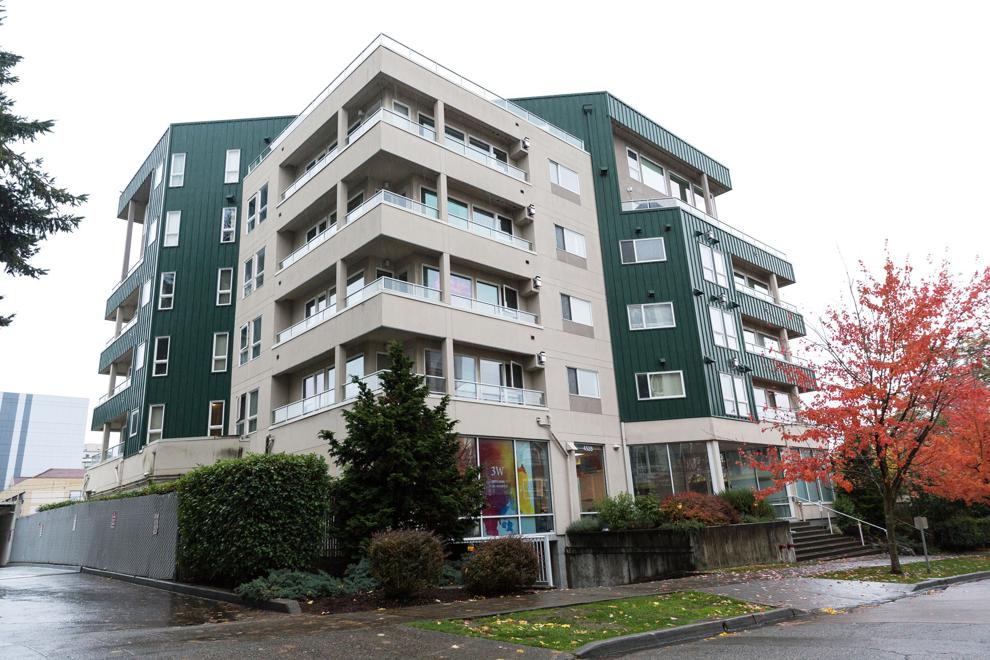 Tucked away on 8th Avenue Northeast just blocks from the UW campus lies 3W Medical for Women, a nonprofit clinic that began serving patients in May.
3W is equipped with just three full-time staff members and a handful of volunteers, yet in the months since its opening has provided over 70 women with affordable or free health care with a focus on creating a space where women can feel comfortable receiving medical services and evidence-based education.
The clinic has been six years in the making. In 2012, UW graduates Helen Nguyen and Melanie Gibbs connected with a retired physician and group of community leaders to get the project off the ground.
"Melanie and I together presented this lack of resources and lack of accessibility to healthcare to a wonderful group of community leaders and they said 'We're going to help you girls get this started,'" Nguyen said.
In 2013 the team reached out to Dr. Susan Rutherford, an obstetrician-gynecologist and University of Washington School of Medicine graduate with more than 20 years of experience at EvergreenHealth Kirkland.
Rutherford is now the CEO and medical director of 3W with a specialty in maternal fetal medicine and high risk obstetrics. Nguyen acts as the executive director and co-founder of Women's Accessible Medical Services, the corporate side of the clinic that manages fundraising.
As a women's studies major with a master's degree in social work, Nguyen was inspired to establish the business by the lack of attainable health care for both collegiate and uninsured women in the U-District.
"Their goal was to make women's medical care accessible," Rutherford said. "To help women get access, get the time and the education that they need so that when they do enter into the regular medical system, through which you're often rushed nowadays, they will be armed with the knowledge and the confidence to get the care that they want."
3W offers services including STI/STD treatment and testing, free pregnancy testing, ultrasounds, breast exams, and general preventative health treatment. They do not provide abortions or referrals, contraception, surgery, delivery, or complicated gynecology testing.
Many of the services provided are free of charge, while others like STI/STD screening have associated lab fees starting at $10.
Rutherford says she treats many patients that say some lab fees are cheaper than the copay from their insurance policy, and some patients who cannot afford associated fees are covered by funding by the clinic's donors.
"There are ways of getting health care that don't cost an arm and a leg," Rutherford said.
With less than 10 staff members, the clinic is preparing to get surveyed for accreditation in the upcoming months. The type of accreditation they are seeking, Accreditation Association for Ambulatory Health Care (AAAHC), is the same kind that was awarded to Hall Health in 2015.
AAAHC accreditation indicates that the healthcare facility is compliant with more than 600 standards that further safety and quality care for patients.
The clinic is able to reduce costs by utilizing volunteers. Rachel Caldwell is a senior biology major at the UW and has volunteered at 3W since February 2017. She facilitates administrative work like research grants and managing inventory.
"The staff at 3W is really great about accommodating to volunteer interests, so a day for a volunteer looks different depending on what it is that you want to get out of it," Caldwell said. "I'm interested in the business side of health care … but I know we have some pre-med volunteers that have been able to shadow Rutherford directly, as well as be trained on how to use an ultrasound."
Caldwell said the most rewarding experience she has had as a volunteer has been taking action toward her passion of female empowerment.
For the past five years the team has been focused on fundraising as well as finding an ideal office space with accommodations for administrative offices, consultation room, and medical equipment for treating patients.
Interpersonal patient relationships are the motive behind the medical staff volunteering their time.
"When I'm seeing a patient I forget about everything else, I totally forget anything else is going on," Rutherford said. "If [the staff] really need me I tell them they better come interrupt me because if I'm with a patient, I don't even know how the time goes by or anything. So that's been fun, the other thing that's been fun is the gratitude of the patients."
The clinic is open Mondays, Wednesdays, and Thursdays from 10 a.m. to 5 p.m. and serves dozens of patients weekly.
The majority of women they treat are UW students who are seeking confidential care, according to Nguyen.
"Our biggest thing for university students is, if they're scared about something, scared about a pregnancy, scared about an STI and using insurance would mean that their parents would see that they had health care, we'd like them to know they can come to us. They can get started on their healthcare and explore and think about what their options are and keep it completely private," Rutherford said.
Nguyen says the 3W team has no plans of expansion beyond the U-District for the time being and is focusing all of its attention to the local community for the moment.
"Each community in the greater Seattle areas is so different and so we really want to be able to cater to that population and really let the community lead the conversation of what kind of access to healthcare do they want," Nguyen said.
Rutherford said that the current goal is to become busy enough to become a location that medical school and nursing students can come to get valuable experience with procedural work. They also want to join the network of organizations that serve local women's shelters with exams and consultations related to feminine care.
As a student, Nguyen said she felt rushed through appointments and judged on sensitive questions at traditional obstetrics clinics. Appointments at 3W allow for 60-minute sessions with healthcare providers who prioritize building personal relationships.
"We hope that 3W provides a space where you can be like, 'Okay I can breathe here, I'm getting cared for here, they're not treating me like a number, if I can't pay for it, it's okay. They're really about me getting the information I need so that I feel empowered at the end of the day to get more answers about my healthcare,'" Nguyen said.
Reach reporter Rachel Ferro at news@dailyuw.com. Twitter: @rachelferro4
This story incorrectly stated that the 3W Medical Clinic has received hundreds of patients since its opening, when it has only seen 77 patients. It also incorrectly stated that there were six paid staff members, when there are only three paid staffers and one volunteer.