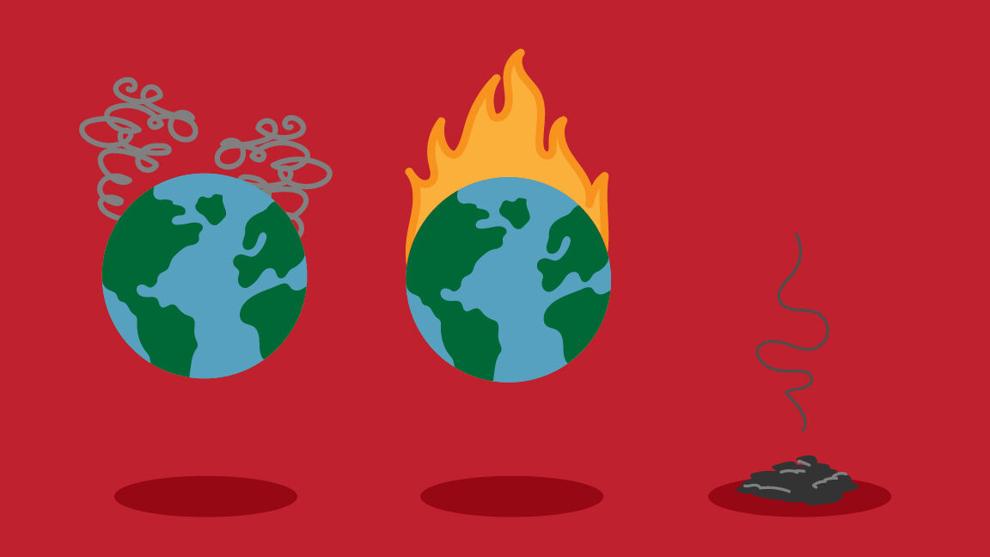 A recent UW study found that in order to limit global warming to under 2 degrees Celsius by the end of the century, as outlined in the Paris Agreement, the rate of global emissions reductions would have to increase by 80%. 
Ratified by 190 countries, the goal of the Paris Agreement is to keep Earth's warming 2 C under pre-industrial levels by the end of the century, to limit severe warming and its devastating consequences to humanity and the environment. To accomplish this, countries made individual, short-term agreements to reach their carbon emissions reduction goal by 2030. 
Using data from 150 countries — accounting for about 99% of the world's economic activity — the research team, led by UW statistics and sociology professor Adrian Raftery, built a model that examined the three main components of carbon emissions production: population, economic activity in terms of gross domestic product per capita, and carbon intensity. 
These trends were then projected into the future to produce a range of possible outcomes that could indicate what needs to be done to limit rampant warming, according to Raftery. 
The first question the study asked was whether or not countries were on track to fulfill their Paris Agreement commitments.
"The answer to that is no," Raftery said. "Even though these commitments were decided on by countries themselves, they're still not on track to meet them." 
The study found that if current trends are maintained, there is only a 5% chance of meeting targets and staying under 2 C of warming. 
In order to meet the targets established in the Paris Agreements, the study found that a 1% annual reduction in carbon emissions globally would be required. To stay below the 2 C warming, on the other hand, would require boosting the global rate of emissions reductions by 80% and achieving a 1.8% reduction of global carbon emissions per year.
"I think what our study did is say, 'OK, here is a quantitative goal — which is tough, it's hard,'" Raftery said. "So 1.8% per year is quite a lot of reduction, but it's not like 100% ... and it's quantifiable and could be monitored. So that is part of the hope, that there is a goal that is a heavy lift, but it's not undoable." 
The study showed the United States is far from meeting its goal of 26% emissions reduction by 2025; if the current rate is maintained, there is only a 2% chance of achieving that. The United States would need to raise its targeted emissions reduction rate to 36% to have a 50% chance of staying under the 2 degrees Celsius goal, according to the study.
If countries succeed in meeting their commitments and continue to reduce emissions at the same rate toward the end of the century, the study indicates the probability of staying below 2 degrees Celsius would go up to 26%, Raftery said.  
One challenge toward making progress on emissions reductions is the distant nature of the climate goal. The deadlines are often set far in the future, contributing to a lack of urgency. In order to promote action and accountability, and to make it easier to track progress, Raftery suggested shorter-term targets.
"I would actually like to see a goal for 2022 that would then be seriously monitored, and we would know in 2023 [if it had] been met," Raftery said. "This is what we do for the things we really care about. Unemployment, for example, we monitor it on a quarterly basis. If unemployment is going up, we take action immediately; we don't have goals that we'd like to abolish unemployment by 2050 … I think carbon emissions should be treated in that kind of way."
Implementing the necessary reductions will likely be incremental, but Raftery said it will need to happen swiftly and creatively. 
"I think it is very important that we take advantage of this situation," Raftery said. "That as we build back out of the pandemic, that we [are] thinking of the climate implications, not just getting the economy back, but getting the economy back in a sustainable way and not actually doing all the things we were doing before."
Reach contributing writer Kate Companion at news@dailyuw.com. Twitter: @kate_companion
Like what you're reading? Support high-quality student journalism by donating here.