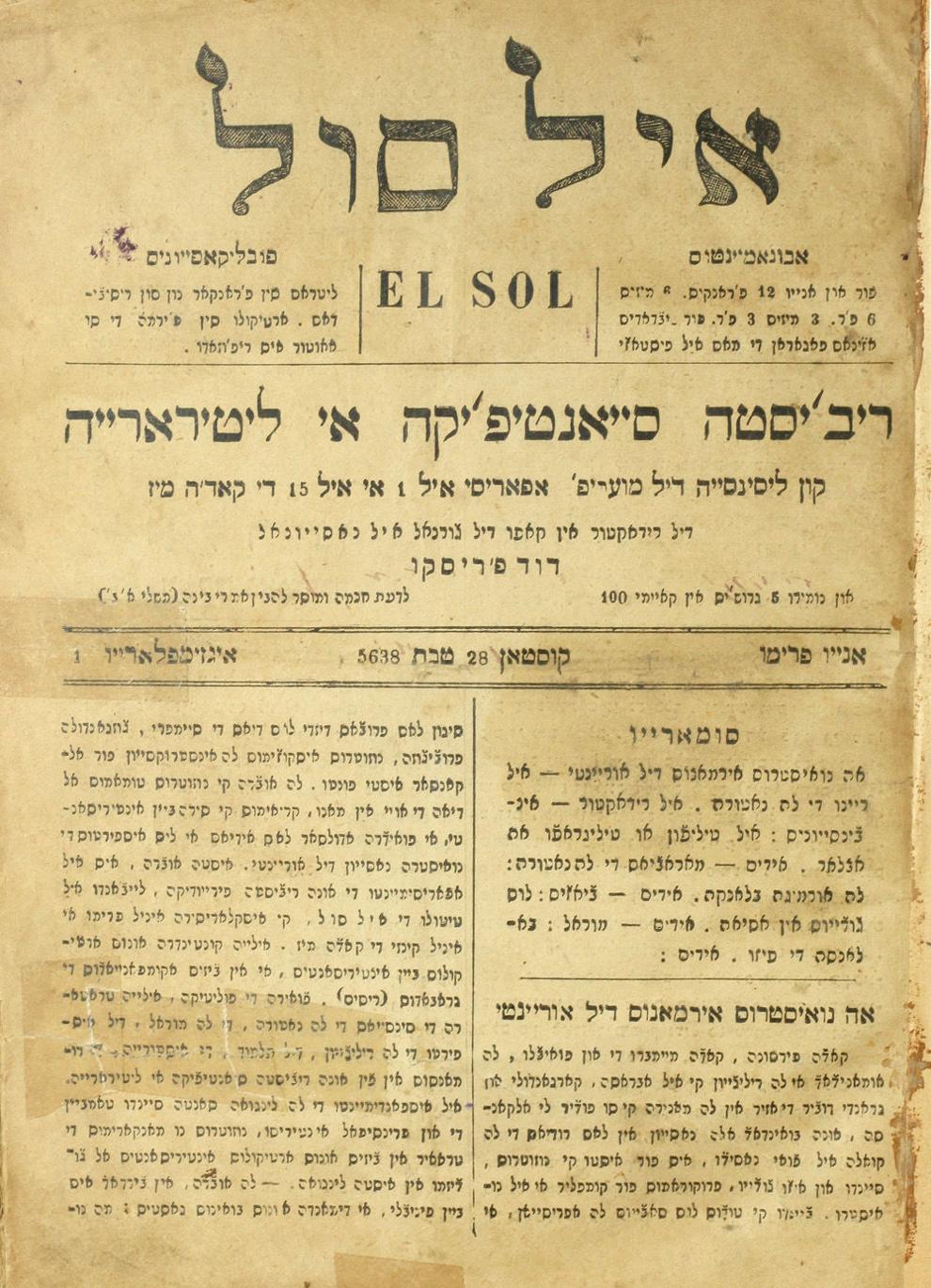 What do the fall of the Ottoman Empire, newspapers, and the historical and cultural development of Seattle have to do with each other? 
The connection between them is Ladino.
Ladino is a language commonly referred to as Judeo-Spanish, which was originally spoken by Sephardic Jews after they were expelled from Spain in 1492. Simply put, the language is a combination of loan words from Turkish, Greek, and Arabic, with a basis in Spanish, but written in Hebrew script.
"Ladino is a mixed language, having borrowed elements from Spanish, Hebrew, Turkish, and other languages over the course of its history," Molly FitzMorris, Ph.D. alumna in linguistics, said in an email. "This makes it really interesting, and challenging, to study."
In the early 20th century, many Sephardic Jews immigrated to the United States. Although some stayed in New York, many moved west to Seattle on the recommendation of Greek fishermen who emphasized that Seattle's coastal geography and trade patterns were similar to their European homes. 
"Already, in the 1930s, you have young people who were born in the Ottoman Empire getting degrees, writing theses about Sephardic folklore and history,"
Dr. Devin Naar, the chair of Sephardic studies and Isaac Alhadeff professor, said. "So early on you have this kind of special connection not only in Seattle but also at the University of Washington." 
By virtue of this connection, many Ladino newspapers in New York also reported heavily on issues in Seattle. Even for the size of Ladino journalism, there was still a vibrant culture and historical perspective. Today, that has almost been lost.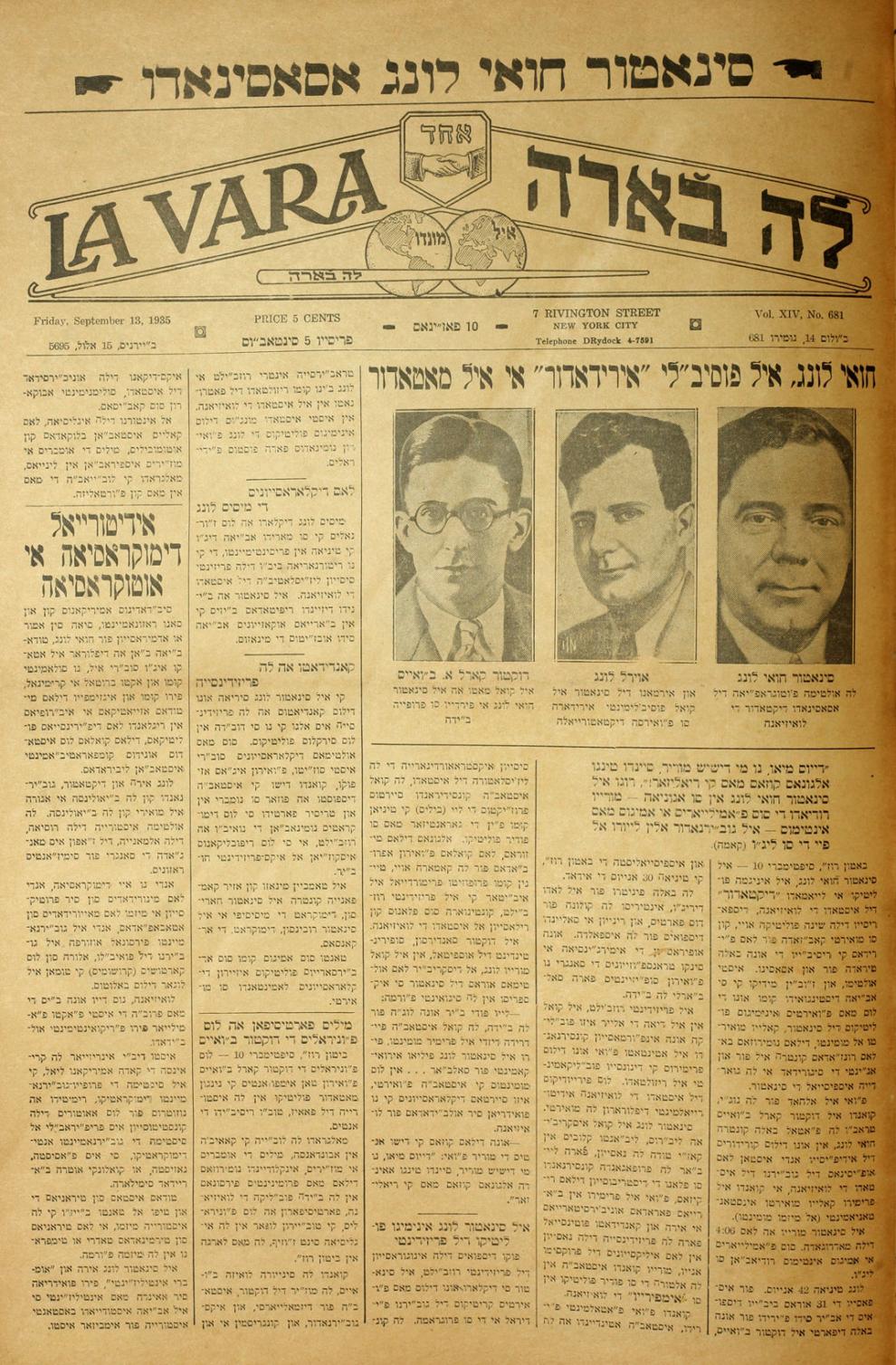 At the UW Sephardic studies program, the library's body of Ladino texts is larger than the one kept by the Library of Congress and Harvard University. Many of these texts are newspapers undergoing digitization.
 Though this connection to Seattle is strong, few Seattleites and even fewer students know about Ladino. Naar explained that much of Ladino's culture and history was lost after World Wars I and II. Additionally, dominant media has represented Judaism as homogenous and consisting exclusively of European Jews.
On top of that, there is a double exclusion in academia, as Sephardism was historically deemed unworthy of study. Many Sephardic Jews who lived in the Middle East, where the dominant religion is Islam, were under Western subjugation and were excluded from academia and visibility.
For Naar, the experiences of Sephardic Jews and other underrepresented groups are vital to understanding world history and religion and the history of Seattle — but time may be running out. 
Ethnologue, a resource for language data, classifies Ladino as having somewhere between 10,000 to 1,000,000 users, few enough for the language to be classified as endangered.
In Seattle, there are few native Ladino speakers, and many of them are over 70. Naar also noted that many voices in the Jewish community have been predicting Ladino's death for the past century.
In a 1928 article from The Jewish Transcript archived in the UW libraries, one reporter questions whether Ladino and Yiddish are doomed in the wake of Americanization. 
This year, the seventh annual International Ladino Day seeks to offer students and the surrounding community a chance to engage with Ladino, and whether Jewish or not, experience the multitude of intersections that Ladino sits at the center of. 
Assistant director of the Sephardic studies program Makena Mezistrano noted that the event is aimed at Sephardic students who may not have seen their heritage in an academic context. They also hope to appeal to students of other Jewish cultural backgrounds as well as non-Jewish students. 
Though there are no new generations of native Ladino speakers being born anywhere in the world, and the language seems as though it may be lost, Naar is optimistic. 
"Ladino day comes at this moment of ending, a kind of ending of a 500 year history," Naar said. "That also signifies a new beginning, and that new beginning is a Ladino culture that is what scholars call post-vernacular."
While Ladino won't be spoken every day, Naar hopes that it can still be an important language to explore for people with and without Sephardic backgrounds.
Naar emphasizes that this new dimension of Ladino is one that can move from a language and culture specific to Sephardic Jews to one that is relevant to anyone interested in Jewish, Middle East, and European history. It is relevant to those interested in language shift, migration, and change. 
Ladino day will be held in the HUB Lyceum at 7 p.m., Dec. 5. Students can pre-register for free online. 
Reach Science Editor Thelonious Goerz at news@dailyuw.com. Twitter: @TheloniousGoerz
Like what you're reading? Support high-quality student journalism by donating here.