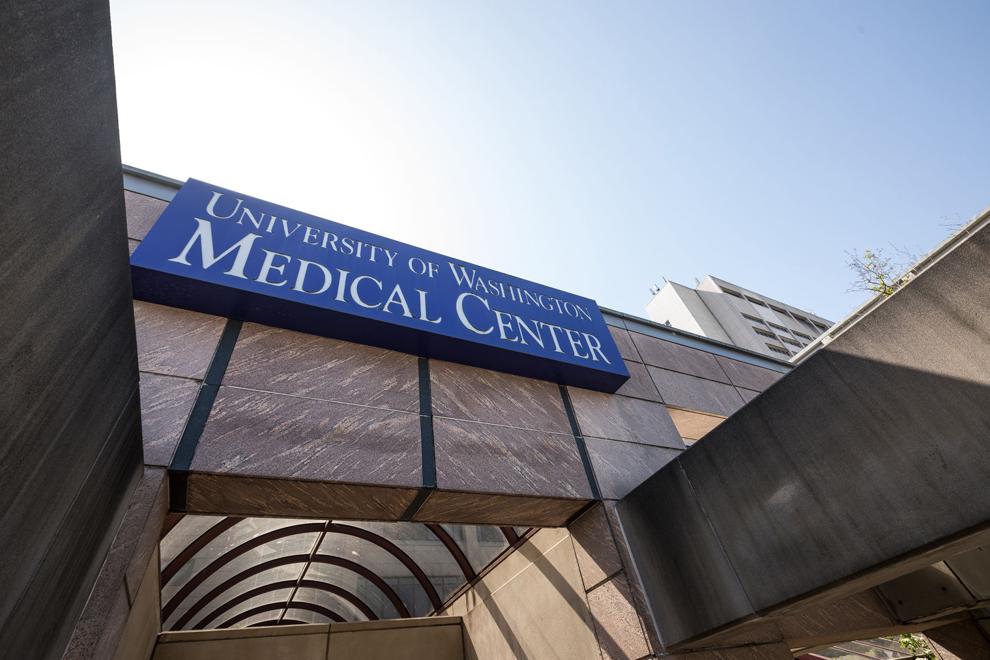 UW Medicine is recruiting volunteers to test a smartphone app that could potentially predict the next viral outbreak.
Funded by the Department of Defense's Defense Advanced Research Projects Agency, this project — called the Health and Injury Prediction and Prevention Using Complex Reasoning and Analytic Techniques Integrated on a Cellphone (HIPPOCRATIC) App — is a collaboration between Charles River Analytics (CRA) in Massachusetts and UW Medicine. 
Patricia Areàn, a professor of psychiatry and behavioral sciences at the School of Medicine, said CRA reached out to her during the proposal process to lead the app's rollout.
"My team has led large-scale recruitment over digital devices before and of the studies out there like this one," Areàn said. "Mine was the only one that successfully recruited representative samples and was able to keep the participants engaged."
To participate in this study, volunteers must be at least 19 years old and have an Android or iOS smartphone. After downloading the app, participants will be asked daily questions about symptoms of cold, flu, and head injury over the course of 12 weeks.
In light of the ongoing pandemic, the app has been adjusted to track COVID-19 as well. Brittany Mosser, the project manager for the UW's role in the study, said minor changes were made so that the app asks additional questions about testing and diagnosis.
Although the project has mainly been centered on infectious diseases, Bethany K. Bracken, the principal scientist at CRA and the project's principal investigator, said the consequences of head injuries have also been a big focus.
"Our goal is to let people know they are at risk for TBI or concussion to prevent things like sending athletes into a game after a head impact that puts them at high risk for serious long-term consequences if not given additional time to heal," Bracken said.
The app works by collecting information such as movement and voice tones through smartphone sensors. Bracken said this allows for the recognition of predictive signals to identify when someone may be getting sick before they show symptoms of coughing and sneezing.
Taking into consideration that this may raise potential concerns for data misuse, Areàn said they are dedicated to protecting user data and keeping participants anonymous. This is done through an end-to-end encryption toolkit developed by an Oregon firm, and the study is being monitored by the Institutional Review Board (IRB).
With about 3,000 participants currently enrolled, the team is looking to get that number up to 25,000. However, Areàn said recruitment has been challenging in the time of COVID-19.
"Getting the word out, it's a little bit like asking someone to try out a new smoke detector while that person's house is on fire," Areàn said. "But if we can predict and prevent localized outbreaks, we may be able to contain them so that we are not in the situation we are [in] now, where hospitals are swamped and can't treat everyone."
Although the data collected from this app will be used to predict outbreaks, Bracken said it's important for participants to understand that they will not be notified of potential illness.
"This is an app to collect enough information to use it in our models and algorithms to build that eventual app," Bracken said. "We are only asking about symptoms and are not giving any health information to patients."
The team is planning to process the data and build the final app within the next 18 months. 
Enrollment is available on the app's website and participants can receive up to $90 worth of Amazon gift codes for answering the daily surveys. Mosser said the remote structure of the app makes it convenient for anyone to participate in.
"It is the perfect study for a time where we should all be staying home," Mosser said.
Reach reporter Shannon Hong at news@dailyuw.com. Twitter: @shannonjhhong
Like what you're reading? Support high-quality student journalism by donating here.