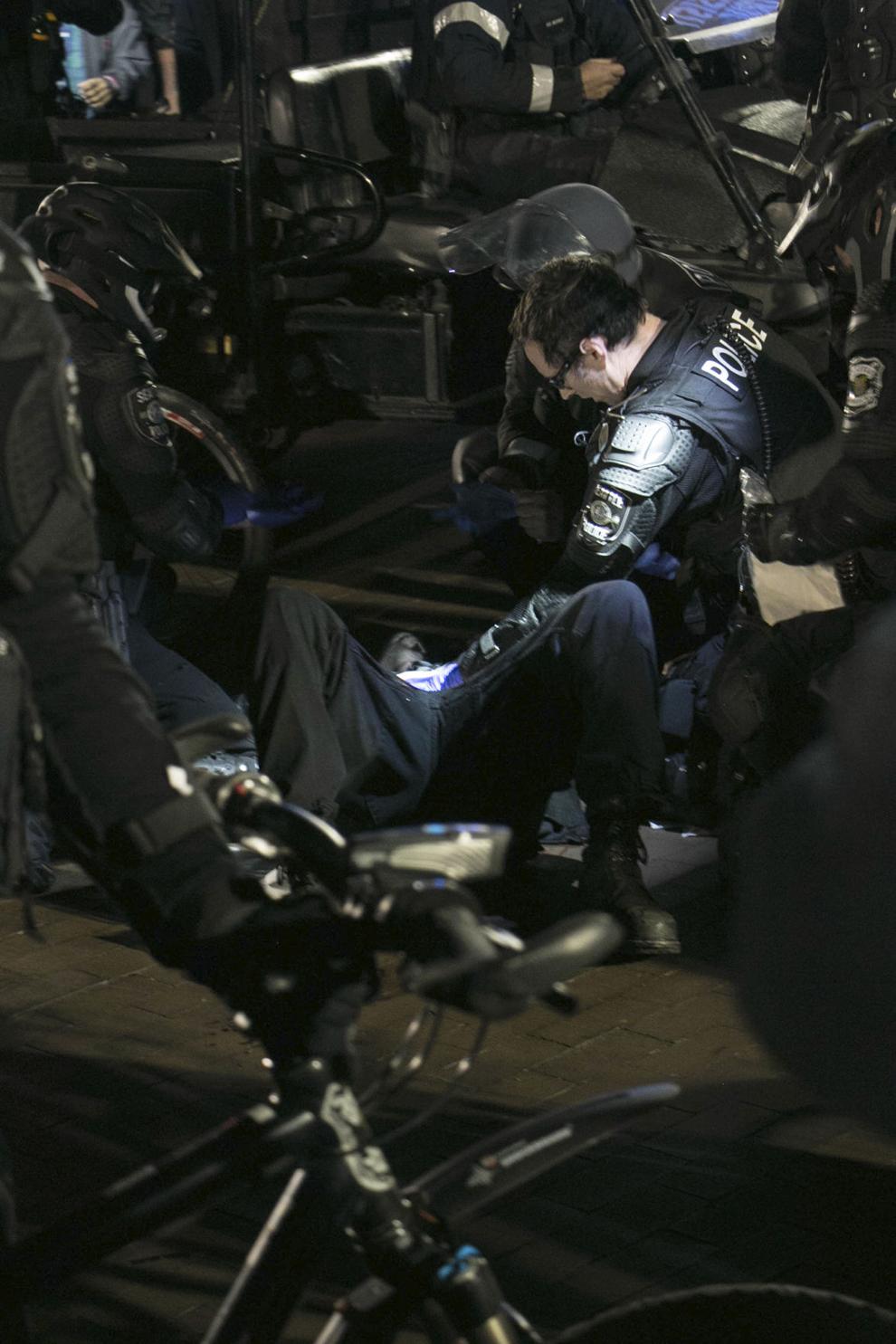 A shooting at Red Square on Friday night left one man wounded and another in custody, the UW police report. The incident occurred during protests surrounding a speech given by Breitbart News Network senior editor and far-right activist Milo Yiannopoulos, sponsored by the UW College Republicans.
The shooter and wounded man were allegedly in a confrontation shortly before the shooting occurred. According to a law enforcement official, the shooter claimed he was assaulted by the other man prior to pulling the trigger, whom he alleges was a white supremacist despite claims by the man's friends that he holds no such views.
The shooting victim, a 34-year-old man, was said to be in critical, but stable condition after being taken to Harborview Medical Center on Friday night to undergo surgery. Early Sunday morning, Harborview spokesperson Susan Gregg announced the patient has improved to serious condition in the intensive care unit, and can now breathe on his own. 
The suspect, along with another individual accompanying him, turned himself in to UW Police detectives some time after midnight Saturday. 
Both individuals were taken into custody and later released following an investigation into the details surrounding the incident in cooperation with the state attorney general's office. Further investigations will follow.
Speaking to the Seattle Times, UW spokesman Norm Arkans claimed that the UW maintained all the necessary security measures for the event. At least 80 Seattle police officers were brought in by the university to complement the 25 on-site officers it already assigned to the event.
"UWPD detectives are continuing to gather details surrounding the incident and will forward their investigation to the prosecuting attorney's office," said News and Information director Victor Balta in an email.
The incident marks one of many incidents that have followed Yiannopoulos' speaking engagements in recent weeks, including the cancellation of his speech at the University of California, Davis, on Jan. 13 by the UC Davis College Republicans after protesters barred entry.
Reach reporter Tim Gruver at news@dailyuw.com. Twitter: @T_TimeForce