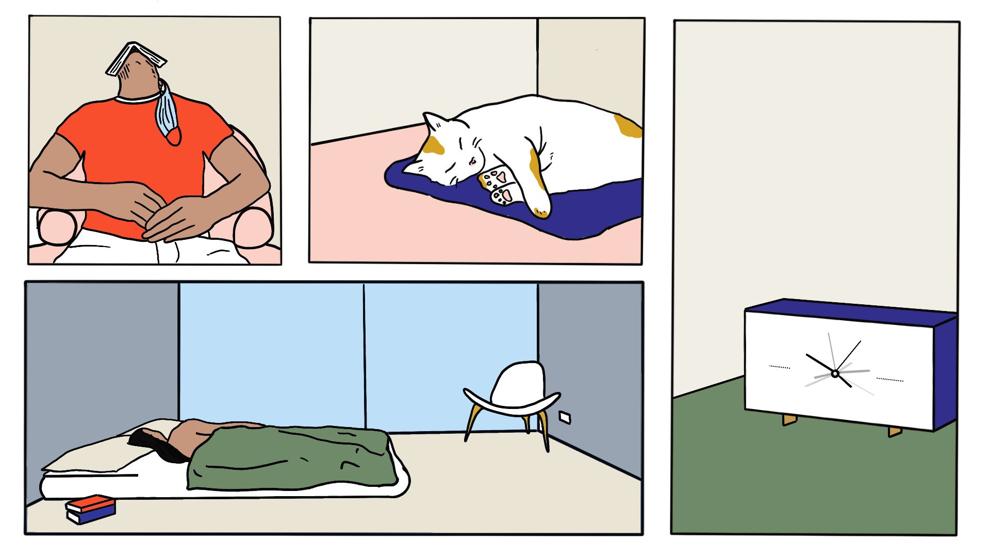 While the ongoing COVID-19 pandemic has unquestionably altered many aspects of everyday life, there appears to be one area where it is actually benefiting people: sleep. A team of scientists at the University of Colorado Boulder teamed up with researchers from the UW to investigate the impact of the pandemic on student sleep patterns. 
The study found that a sample of 139 undergraduate students slept, on average, 30 more minutes per weekday and 24 more minutes per weekend. Further, 92% of students slept at least 7 hours during the stay-at-home orders, the duration recommended by the U.S. Centers for Disease Control and Prevention.
UW postdoctoral researcher Leandro Casiraghi, who co-authored the paper and is also working on a separate similar study that is being applied to a wider population, said the increase in sleep can in part be attributed to the greater control people have over their schedules during the pandemic.
The importance of sleep cannot be overstated. Casiraghi identified negative health outcomes that are associated with a deficiency in sleep, such as negative impacts to overall physiology and to immune and cognitive function.
Maintaining the upward trend in sleep after the pandemic ends would likely be contingent on pushing back start times for work and school, Casiraghi said.
A 2016 study on Seattle high schools found that a 55-minute delay in start times resulted in students sleeping for an average of 34 more minutes, along with a 4.5% increase in median grades and higher rates of attendance.
Casiraghi recognizes the importance of eliminating the narrative that sleep is for lazy people and the culture that glorifies those who are productive all day long while running on very little sleep.
"All the data shows that that's not true." Casiraghi said. "People need sleep to be healthy, and they need sleep to be productive as well." 
Reach reporter Josh Lee at news@dailyuw.com. Twitter: @joshlee_uwdaily
Like what you're reading? Support high-quality student journalism by donating here.