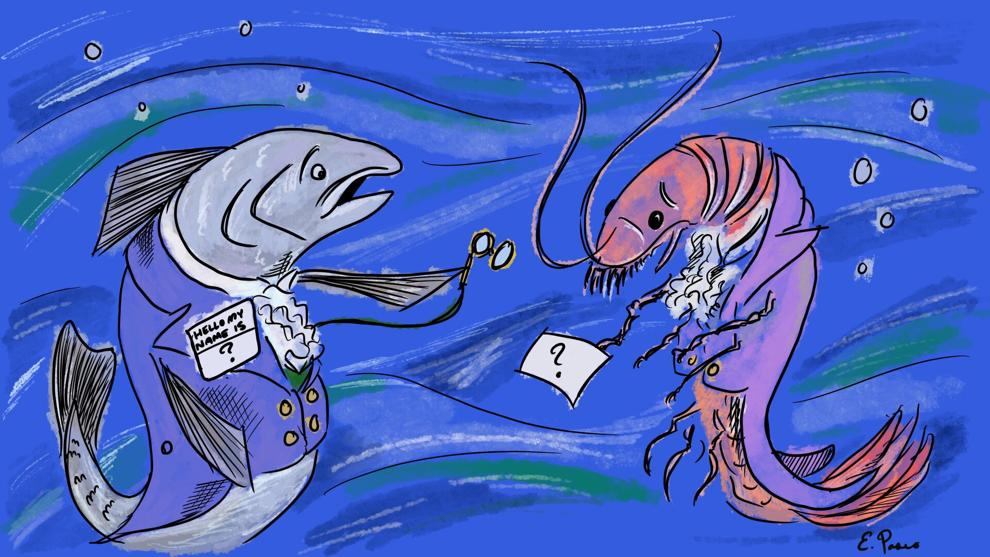 In 2017, Carlos Rafael was sentenced to nearly four years in prison, fined $3 million, and prohibited from ever returning to his job, all because of one thing: fish. Specifically, 800,000 pounds of mislabeled fish.
The fishing magnate, perhaps better known as the "Codfather," had been caught illegally overfishing American plaice and selling it as haddock in order to avoid paying for larger quotas. Estimated to have caught 10% of the entire annual catch limit, Rafael had done significant damage to the plaice population by the time he was arrested.
Illegal practices like Rafael's that threaten to endanger or overexploit marine life aren't entirely uncommon.
As a recent study published in the Proceedings of the National Academy of Sciences (PNAS) points out, mislabelling doesn't only mean the wrong species' name appearing on the wrapper. Information about the seafood's geographical origin and whether or not it was farmed or wild can also be misrepresented, undermining consumers' ability to buy from well-managed and sustainable fisheries.
"[Fishery managers are] trying to protect the stock and make it sustainable, but when you have illegal fishing that is supported by the ability to mislabel, then it really cuts down on the control that we have over the sustainability of our resources," Sunny Jardine, assistant professor in the UW School of Marine and Environmental Affairs and study co-author, said.
Between 3.4% and 4.3% of seafood consumed annually in the United States is mislabeled, according to the PNAS study. The most frequent substitutes were giant tiger prawn for whiteleg shrimp and Atlantic salmon for Pacific salmon.
"There are pretty large incentives to mislabel your seafood products in some instances," Jardine said.
Selling cheaper substitutes in the place of more expensive seafood can be profitable, sometimes incredibly so. A report previously published by the lead author of the PNAS study, Kailin Kroetz, noted that if substitutes are sold in the place of Beluga sturgeon caviar, sellers can increase their profits fivefold. Merchants can also be motivated to mislabel to avoid regulations like tariffs or catch limits on certain species.
"There's really a lack of traceability in the seafood supply chain right now, and this is fraud, so people are trying to cover it up," Jardine said. "It would be nice to know that X tons of this product was shipped to this person and then all of a sudden it's X tons of another product being forwarded on in the seafood supply chain, but we really don't have those types of records."
Jardine attributes most of this to the complex nature of seafood supply chains. 
"You have the harvesters, and then you have the processors, wholesalers, retailers, and there might even be brokers in between," Jardine said. "It's not being tracked, and it should be tracked from the point of harvest all the way forward to the point of sale … but they don't have that. You're taking peoples' word for it, so there's a lot of points in that large supply chain in which something can go wrong."
And more often than not, something going wrong means negative consequences for the fish and fisheries, with sustainable fisheries losing business to poorly managed ones and undermined managers unable to protect their marine populations from overfishing and potential endangerment.
However, Jardine doesn't suggest consumers simply stop buying seafood all together. After all, seafood is more sustainable than alternatives like beef or chicken. The important thing, she said, is for consumers to be aware and try to buy from and support well-managed, sustainable fisheries –– for the sake of themselves, the planet, and the fish.
Reach Development Editor Sam Steele at news@dailyuw.com. Twitter: @samsteele246
Like what you're reading? Support high-quality student journalism by donating here.