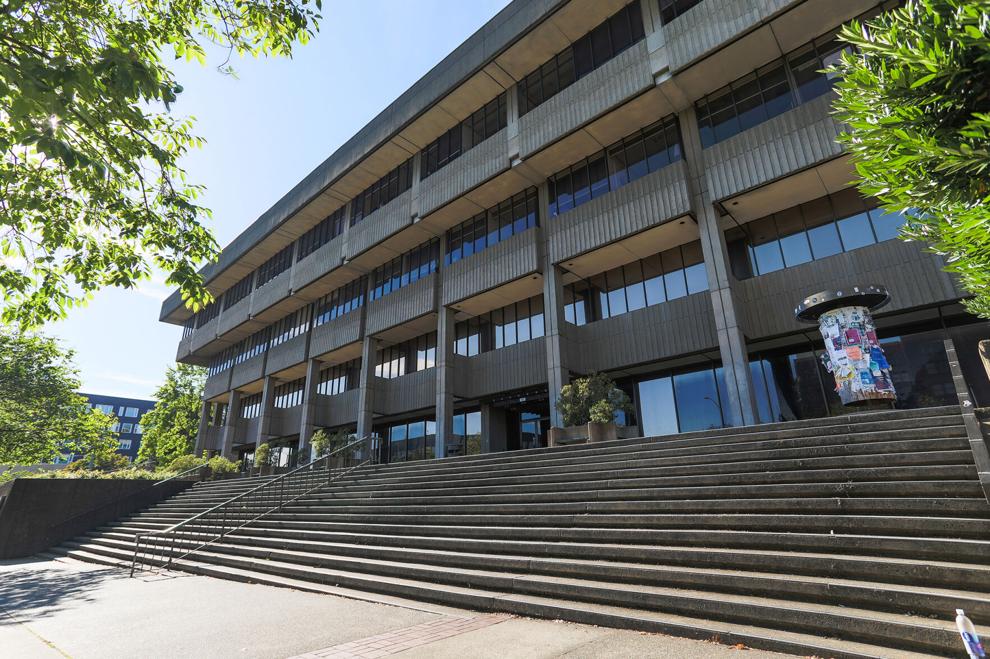 For international students like Mariel Tai, President Joe Biden's new immigration proposal is a sigh of relief. 
At the beginning of her undergraduate career, Tai's main priority was to study in the United States, in hopes of eventually becoming a resident. Upon hearing that STEM majors are granted more job opportunities, she switched her major from business to STEM. 
"My goal is not to get into a specific major, but more of wanting to stay in the [United States]," Tai said. "I want to find a job here. I want to do anything I can do to increase my chances. That's the American dream, right?" 
Tai is now a senior at the UW studying molecular, cellular, and developmental biology and participating in the Foster Sales Program. She's hoping to find a job in biotechnology, but she's struggling to find a job due to her status as an international student.
Biden's proposed legislation includes measures that reverse or revise many of former President Donald Trump's policies. Among these revisions are changing student visa distribution, eliminating per-country visa caps, and paving a way to permanent residency for international students in STEM majors after graduation. 
The UW currently has nearly 8,000 international students holding either F-1 or J-1 student visas. Sharece Bunn, assistant director for international student advising from International Student Services (ISS) at the UW, notes that these visas are the most common nonimmigrant visas for those studying in the United States.
An F-1 student visa allows students to enter the United States under acceptance of an accredited academic institution, assuming they are studying full-time, according to the U.S. Citizenship and Immigration Services. Bunn said J-1 visas are targeted more at cultural exchange visitors. 
Currently, the path for international students to transition from these visas to permanent residency is unclear and complicated. 
Bunn says that, depending on their degree, international students are granted an extension to remain in the United States after graduation. For international students with a degree in art and an F-1 visa, their stay in the United States is extended for one year after graduation. STEM graduates have one year of Optional Practical Training (OPT) and can extend this stay for 24 more months. 
"But getting a visa, it's a lottery system," Tai said, reflecting on her current struggles finding jobs as an international student. Applications for work visas are selected at random, and international students have low chances of getting winning numbers. 
Last year, the mandated cap for H-1B visas was 65,000, but new work visas were suspended by the Trump administration. 
There is no separate system for international students to earn permanent residency, deterring employers from hiring them because of the long and costly process. 
Bunn and ISS are excited about this new and different approach that could prove beneficial to the UW. Biden's bill, if passed by Congress, could increase the number of international students and enrollment in STEM degrees at the UW, she said.
"Being able to stay longer is amazing," Tai said. "It gives me more chances to find my footing in this country. I'm struggling right now, but that gives me more time to figure it out. Just having the opportunity to make it out here, to try to build my life here." 
Reach contributing writer Jadenne Radoc Cabahug at news@dailyuw.com. Twitter: @jadennecabahug
Like what you're reading? Support high-quality student journalism by donating here.