Behind a locked door on the third floor of Allen Library, there is a large cubicle filled with electronics of decades past. John Vallier pushes the play button on a stereo and early Death Cab for Cutie, a band that formed just north of Seattle in Bellingham, begins coming out of a speaker. He then walks over to a few nearby TVs and turns up the volume; Seattle jazz from the 1920s floats from one as another spurts out spoken word poetry. 
A few floors below in the sub-basement, Vallier walks through a back room filled with rows of shelves and cartons of tapes waiting to be preserved. Thousands of recordings of CBS Radio News programs are housed here, representing 2,227 newscasts ranging from 1939 to 1945, covering the span of World War II. The tapes contain coverage of everything from the Japanese attack on Pearl Harbor to the invasion of Normandy and the death and funeral of Franklin D. Roosevelt. 
Even more of UW Libraries' extensive archives can be found on its SoundCloud account with a treasure trove of recordings, ranging from Ernestine Anderson singing with the Cecil Young Quartet  in 1951 to live recordings from the Crocodile Cafe. 
These recordings represent just a sliver of the vast collection managed by Vallier and the UW Libraries system. Vallier is an affiliate assistant professor in the School of Music's ethnomusicology program and also serves as the head of of distributed media for UW Libraries. In this role, he personally manages the UW Ethnomusicology Archives in addition to some non-music audio collections such as the Milo Ryan Phonoarchives, UW lecture recordings, and thousands of vinyl records. Vallier collects, preserves, and ensures access to a wide range of audio, video, and film, including a substantial collection of Seattle area music. 
Last July an agreement was made between the School of Music and UW Libraries that transferred curatorship of the archives from the school to the libraries. While much of the archives remain physically located in the music building, they were absorbed into the collections of the music library where Vallier works as the ethnomusicology curator.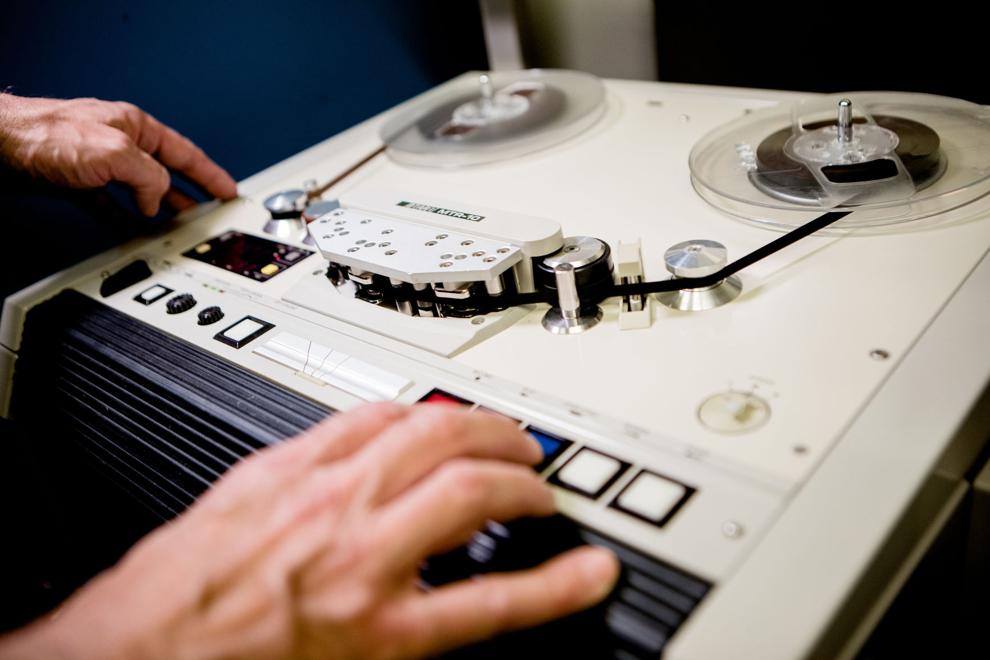 The anthropology of sound
Ethnomusicology is the study of music of different cultures, especially non-Western ones. Originally, the study of music had a heavy Western emphasis, but ethnomusicology emphasizes the importance of looking at music as being equally valid across societies instead. 
"Good music shouldn't be based on complexity, and for a long time that was the main criteria," Vallier said. 
The UW has been collecting and curating unique ethnographic music recordings, videos, and films since 1964. Its holdings of thousands of items include field recordings documenting music traditions of all kinds from most areas of the world, concert recordings of visiting musicians, and films and videos of a variety of musical events.
In total, the ethnomusicology archives has about 30,000 sounds recordings in addition to thousands of videos and films . 
Vallier became interested in archiving after playing drums in the '90s, eventually getting his master's in ethnomusicology at UCLA before coming to the UW in 2006.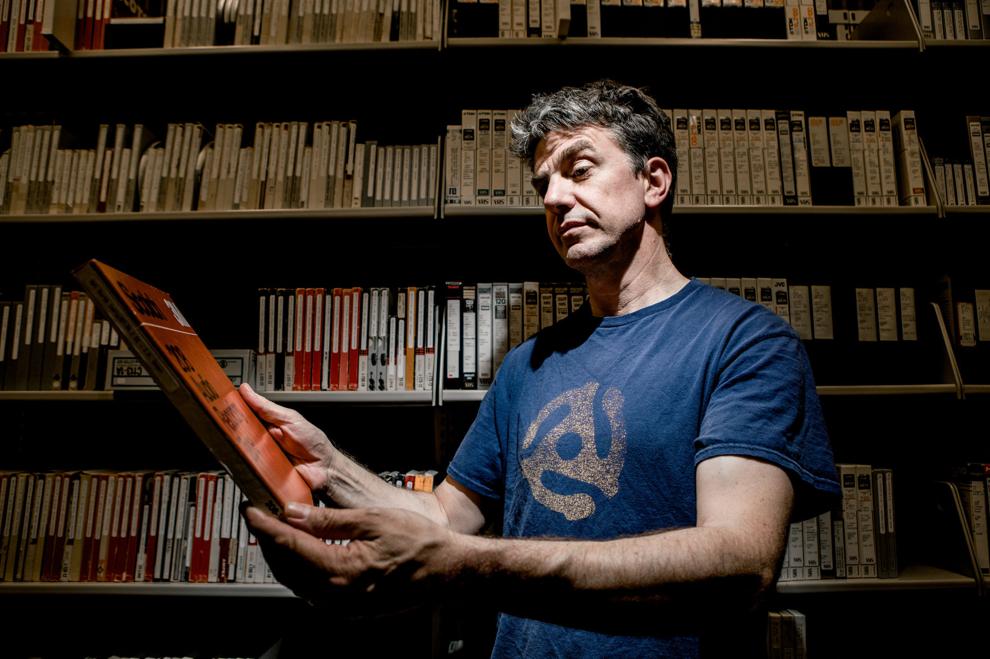 The race against time
In his role as an archivist, Vallier fights against time, both his own and the time it takes for material to degrade. 
Music preservation is reaching a crossroads known as the magnetic media crisis that could mean losing decades of valuable archives. Magnetic media refers to any media that utilizes magnetic patterns to represent information, such as hard drives or analog recordings with magnetic tape. These audiovisual objects are coming to a point where they could be lost forever if not converted and preserved, and not digitizing some of this media would be tantamount to losing historical records and valuable parts of music history, both in Seattle and beyond. 
In addition to losing the media itself, less and less people are able to actually play the media back as people move away from physical music such as CDs or records in favor of online streaming services.
"Soon we won't have the equipment to play it back, and we need the expertise on hand to be able to fix it," Vallier said. "We are nearing the end of availability in 10 years."
The sheer size of the archives makes it nearly impossible for Vallier to keep up with the archiving process. 
"We have thousands of hours of audio, like 40,000 hours of sound," Vallier said. 
Vallier estimated that even if he had a team that spent 40 hours per week just archiving material, it would still take about 10 years to catch up on the backlog.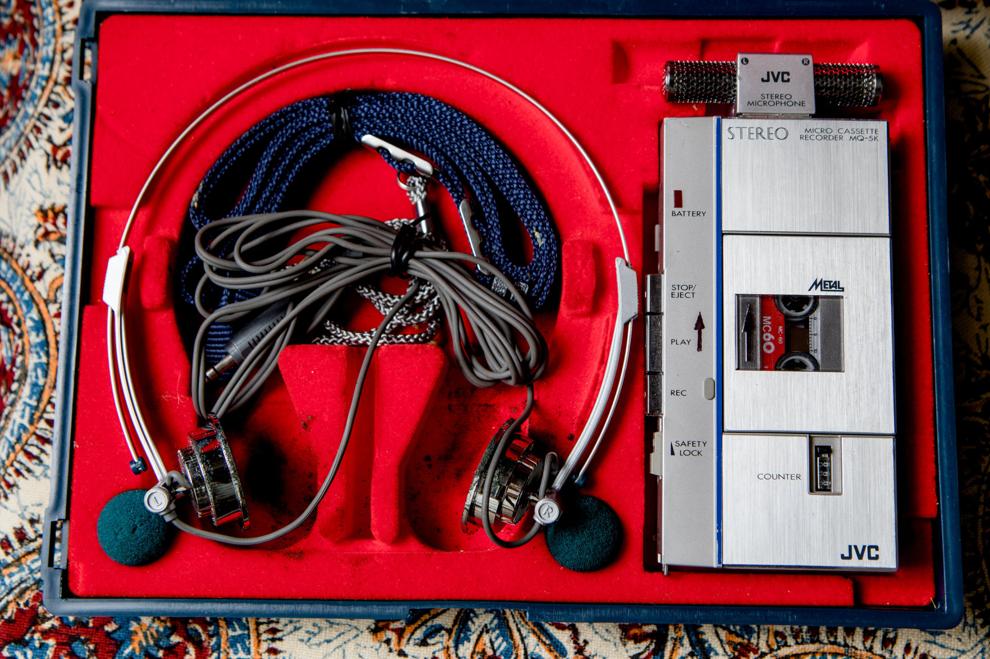 The archiving process
The UW Libraries' media lab has been active with the preservation level reformatting of audio and video resources since the early 2000s. Vallier and a team of students spend time each week working to convert, restore, and preserve different forms of media. 
The time it takes to preserve the media is highly dependent on the quality. If the recording isn't moldy, physically falling apart, or experiencing "sticky shed," a condition in which the binders of the tape degrade, the tape is played back and digitized in real time at a speed of 24 bit/96 kHz. Vallier then creates derivative files for access as well as metadata for the files. Depending on the quality of the files, it might need additional restoration. Once the audio has been fully converted and restored, it goes off into storage. Common formats include  one-fourth inch reel-to-reel tape and compact cassettes. 
The condition of the media varies widely depending on the collection and its sources. 
"Some collections are covered in mold of mildew, sometimes water gets in — the quality we get really varies," Vallier said. 
Much of the current Ethnomusicology Archives has been donated, but as physical space in the libraries fills up, it is reluctant to accept new donations. 
"We are just out of physical space," Vallier said. "And we don't have the manpower. We can't commit to additional archiving without money or funding, so sometimes we have to turn people away." 
Vallier still takes in collections that he believes to be particularly valuable. 
"Right now we are at critical mass with little to no room to grow," Vallier said. "That said, I'm still a sucker for noteworthy collections. Lately I've accepted two gifts of recordings, one recordings of Seattle jazz artists and another of rockers from Seattle 1960s scenes. What we really need is a wealthy donor to step up and help us save Seattle's incredible music history."
Preserving local music
Vallier is particularly proud of the vast local music collection that the library owns, and is currently teaching a class in the School of Music about Seattle music history. 
The archives are home to the Seattle Sounds Archiving and Preservation Project, a growing collection of local and regional music, both vintage and contemporary. Established in 2006, it aims to provide enduring access to locally-performed styles and traditions, from roots and reggae to hip-hop and grunge. The project aims to share information from the kaleidoscopic nature of music from the Seattle area. 
"It's an important part of our mission to preserve and make accessible these local legacies of being from Seattle and the Pacific Northwest," Vallier said. 
When asked what his favorite part of the archives was, Vallier sat back in his chair and smiled. 
"The '20s and '30s Seattle jazz is incredible, and we have a killer local hip-hop collection," Vallier said. "Blue Scholars, Common Market, live music from the Crocodile Cafe. My interests change but I love it all."
Vallier emphasized that as Seattle has undergone immense change, preserving music through the libraries is essential to remembering local history. 
"Especially today when so much is changing in Seattle, it's important to recognize we have this past and history,"  Vallier said. "Many of the buildings are gone or leaving soon, and this allowed us to see Seattle through time."
Reach News Editor Molly Quinton at news@dailyuw.com. Twitter: @molly_quinton