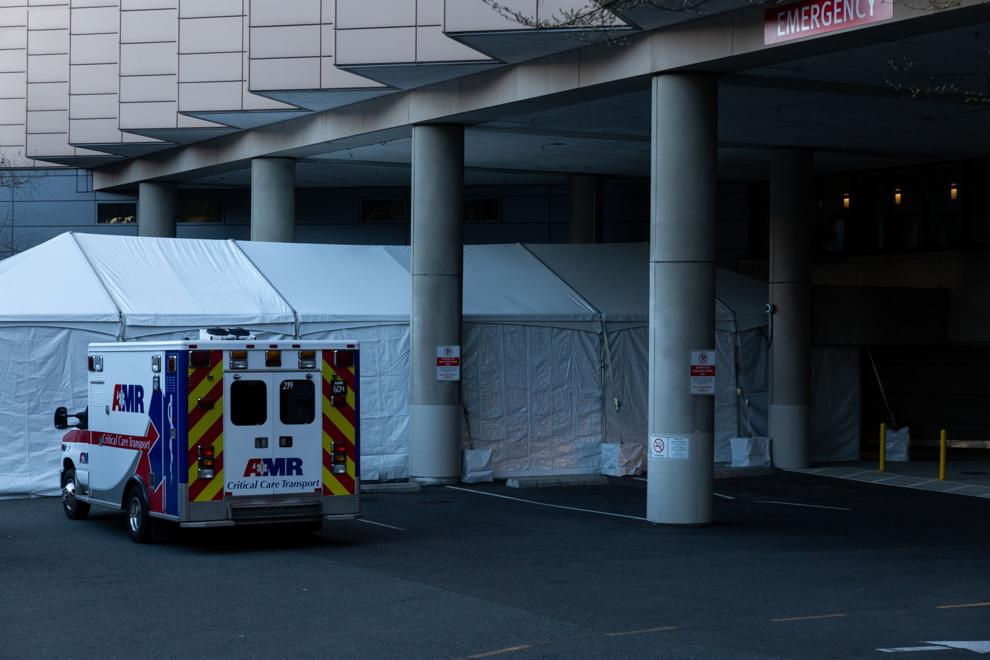 In a departure from previous policy, all patients admitted to Harborview Medical Center and the UW Medical Center will get tested for COVID-19, UW Medicine announced the afternoon of April 13.
Prior to this, only patients with symptoms of COVID-19, the disease caused by the novel coronavirus, would be able to get tested. The change includes both Montlake and Northwest campuses of the UW Medical Center.
"As we learn more about some individuals having a positive test without symptoms, we want to know the status of every patient in our hospitals so that our clinicians and staff can safely care for them," the UW Medicine said in a press release. 
The change was rolled out 8 a.m. April 13 with the goal of keeping health care workers and other patients safe since people can carry the virus without showing symptoms. Symptoms, which include fever, cough, and shortness of breath, may appear between two and 14 days after exposure, according to the Centers for Disease Control and Prevention.
"If we catch them ahead of time, we really have the opportunity to prevent any exposure to our staff here and any other patients," Dr. Chloe Bryson-Cahn, an assistant professor at the School of Medicine, said in a YouTube video.
Bryon-Cahn added that she expects "the proportion of people who are infected will be very low."
The test is completed with a nasal swab and will be run through the UW's virology lab, which is playing an outsized role in coronavirus testing that makes this shift possible. The lab has tested more than 63,000 patients since the beginning of March, as of Sunday. It provides results to patients within six to 24 hours.
On April 11, for example, the lab ran over 1,500 tests and has built capacity for about 3,000 tests per day in some cases.
Much of the lab's work has been fueled by millions of dollars in donations from major philanthropists like former Microsoft CEO Steve Ballmer and more than 3,000 other individual donors. 
Reach News Editor Jake Goldstein-Street at news@dailyuw.com. Twitter: @GoldsteinStreet
Like what you're reading? Support high-quality student journalism by donating here.