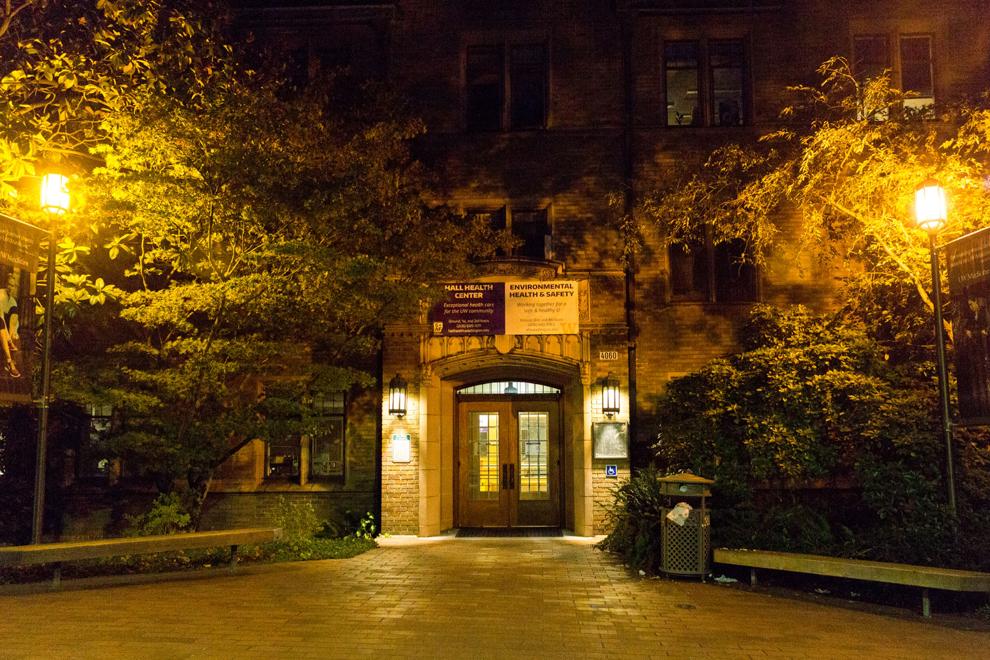 Nearly a year ago, UW Title IX leaders were faced with a difficult task: implement 2,000 pages of the reworked Title IX in just 3 months, a change they had publicly railed against since January 2019. UW Title IX coordinator Valery Richardson says it was an "all-hands-on-deck effort," but they were able to come into compliance by the Aug. 14, 2020 deadline despite apprehension. 
Now, the Title IX office is again watching closely as the Biden administration may soon be making more changes to the law that protects students from sex-based discrimination and misconduct in schools.
President Joe Biden issued an executive order last month to guarantee "an educational environment free from discrimination on the basis of sex, including sexual orientation or gender identity." According to the order, the U.S. Secretary of Education has 100 days to review all "regulations, orders, guidance documents, policies, and any other similar agency actions" to find and address inconsistency with the administration's guarantee. 
The Trump administration's new Title IX drew controversy — and legal action — in 2020. The new regulations strengthened the rights of those accused of sexual misconduct, narrowed the definition of such behavior, and limited the complaints schools are required to respond to. 
The 2020 changes triggered school-wide emails to assure UW students of the administration's continued commitment to addressing sex-based discrimination. This time, UW Title IX appears to have a different reaction to the potential changes.  
"We're hopeful that any changes will be more in alignment with our UW values and best-practices overall," Richardson said in an email. "But [we] have no way of knowing what the future holds."
Richardson says the potential for change does not come as a surprise — it was one of the president's campaign promises.
In November 2019, Biden unveiled "The Biden Plan to End Violence Against Women," which includes "strengthen[ing]" Title IX. 
"Any backstepping on Title IX is unacceptable," the president's website reads. "The Biden Administration will restore the Title IX guidance for colleges, including the 2011 Dear Colleague Letter, which outlined for schools how to fairly conduct Title IX proceedings."
Richardson points to "Biden's record on these issues and his public statements'' as an indication these changes will enhance protections. 
The plan is itself a followup to one of his signature legislative achievements, the Violence Against Women Act. President Bill Clinton signed the bill into law in 1994, the year after Tara Reade alleges Biden sexually assaulted her while she was working in his U.S. Senate office in her mid-twenties. Reade's allegations are in ample company. 
The 2019 Biden plan calls back to the Obama administration guidance from 2011, which promised to "restore the Title IX guidance."The 2011 Dear Colleague Letter was only a recommendation and did not carry force of law. 
"I don't think most folks are in favor of a wholesale return to the Obama-era guidance," Richardson said. "[B]ut there are many useful elements that will likely inform and shape the next iteration of regulations." 
Richardson predicts that some elements of former Secretary of Education Betsy DeVos' total redesign of Title IX will remain even after inspection by the newly appointed secretary, Miguel Cardona.
Early last month, 115 members of the U.S Congress signed a letter urging Cardona to prioritize replacing the Trump version of Title IX. Seattle's own Rep. Pramila Jayapal is among the signatories.
"I do anticipate more changes in coming months which will most certainly require revising and shifting the policies and procedures we just created," Richardson said. "However, if the changes are for the positive, then we will welcome the opportunity to do that work."
Reach reporter Hannah Krieg at news@dailyuw.com. Twitter: @Hannah_krieg
Like what you're reading? Support high-quality student journalism by donating here.