A heated discussion of rent control was only one of many important issues discussed at the mayoral debate Monday evening.
Seattle mayoral candidates made a final appeal to city voters in a live-broadcast debate. The debate gave six out of the 21 candidates a spot on the stage at the Impact Hub in Pioneer Square. After the upcoming primary, only two candidates will remain in the race for mayor and see their names on the ballot in November.
Nikkita Oliver, Bob Hasegawa, Jessyn Farrell, Jenny Durkan, Mike McGinn, and Cary Moon addressed an audience of private citizens, representatives from nonprofit organizations and sponsor corporations, and members of the press.
They responded to pre-submitted questions from Seattle residents in addition to questions from social media. Responses were followed by brief discussions led by moderators Natalie Brand of KING5 and Ross Reynolds of KUOW.
The discussion was smart, fast-paced, civil, and remained focused on the issues. Despite the moderator's efforts to highlight differences in candidate platforms on issues like housing affordability, homelessness, transportation, and police conduct, candidates refrained from making attacks on one another's positions.
In fact, candidates made clear efforts to distinguish their nuanced positions from one another. Agreement and cooperation were two prominent themes of the night.
All candidates raised their hands in favor of public housing and safe injection sites. When asked about rent regulations, Oliver, Farrell, and Moon immediately raised their hands in favor of rent stabilization. Hasegawa, Durkan, and McGinn added their hands after some clarification with the moderators about what that really meant.
Differences in their positions on this issue were clarified in the discussion following the vote.
Oliver argued for rent stabilization in public housing projects and new developments, while Durkan advocated for its use in conjunction with "other tools." Former Seattle Mayor McGinn countered by drawing attention to the issue of high rents in private markets.
"I think we are talking about in the private marketplace," McGinn said. "There is prohibition at the state level against rent control. There is a lawsuit challenging some new regulations the city has put out. I think that the state law should be removed to give us more responsibility so that we can prevent excessive rent increases."
Farrell added to this line of thought.
"It is illegal at the state level, and so it is not a tool that we can use right now," she said. "If it is available to us I think it is a part of a broader solution."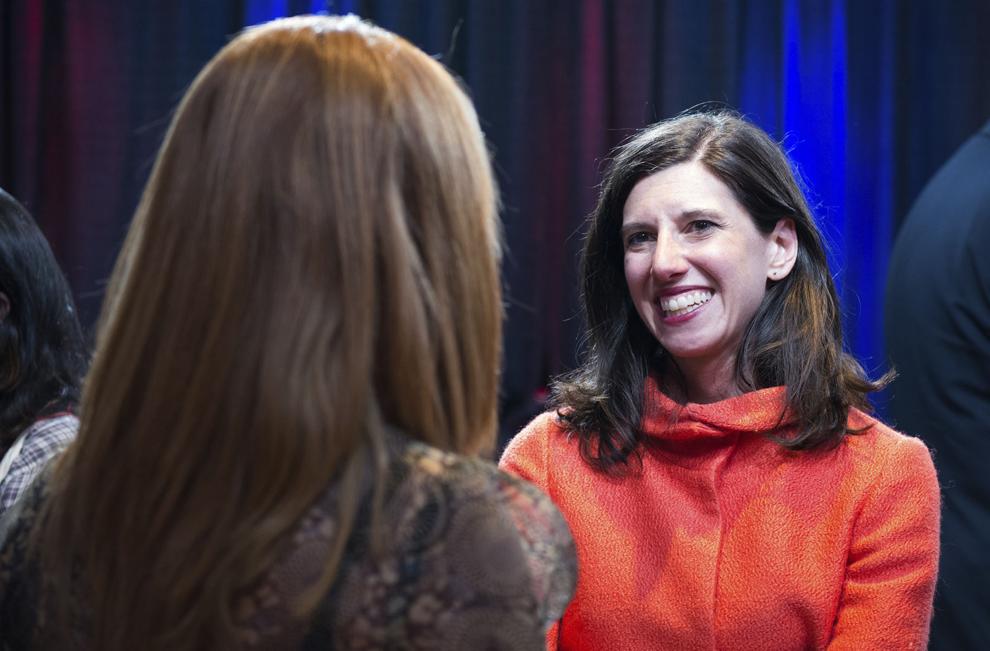 Farrell also called for more help from "entities like the University of Washington" in alleviating the citywide affordability crisis.
"We should be asking them to be providing workforce housing so that adjunct professors and others who are delivering services, at the hospitals for example, who can't afford to live in the city have options," Farrell said, after referencing the UW's desire to expand northwards.
Hasegawa said that rent control should only be used as a "very last resort" and that he would like to explore other ways to "control the costs" of housing in the city.
A related issue to public housing and rent control is the problem of homelessness in Seattle, which was declared a state of emergency by current Mayor Ed Murray almost two years ago.
In response to an audience question about how best to respond to "unauthorized" homeless encampments, Durkan talked about compassion.
"The people living on the street need to be moved out of tents, doorways, [and] cars into homes. When we first relocated people from these camps it was not done humanely," she said.
Durkan also shared her assessment that current living conditions in camps were "inhumane," stating that "they are filled with garbage, dirty needles, human trafficking, and violence" and that "we need to not let people live there. I do not believe it's compassionate."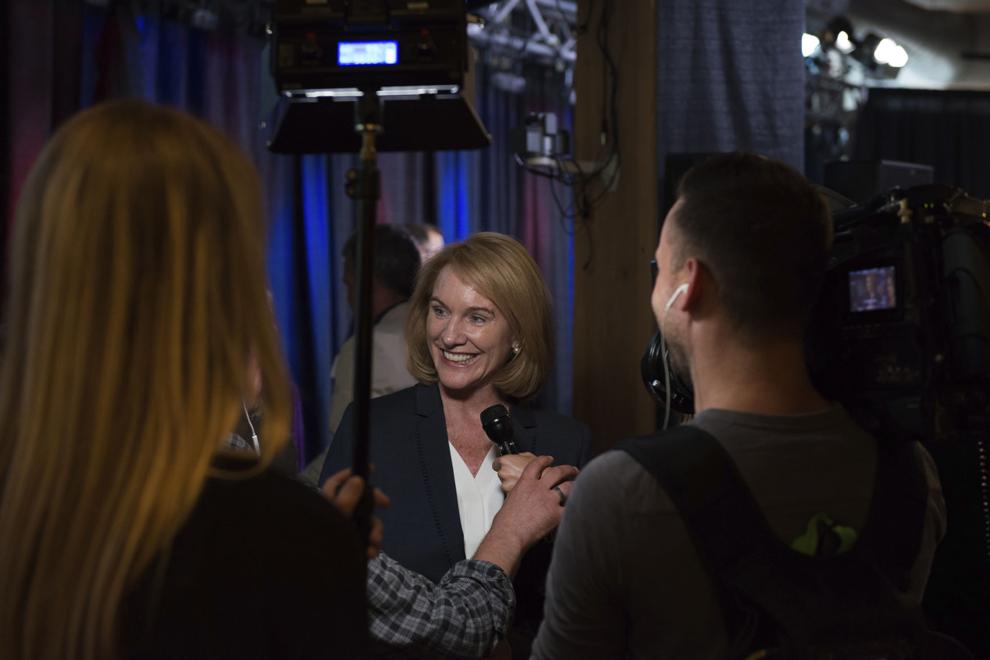 Moon stressed the need to get more people into permanent housing, but also advocated for the necessity of short-term solutions for those who are currently homeless.
"First let's remember that 90 percent of the people currently living outside would come inside if we gave them a place to be," Moon said. "We absolutely have to prioritize low-barrier shelters … this also means more sanctioned encampments and tiny house villages."
Hasegawa said that housing was a "human right," while Farrell called it a "fundamental human need."
When asked to explain the pervasiveness of homelessness in the Seattle despite the city's recent efforts to address it, Hasegawa talked about income inequality.
"It is growing even as we speak. The top 1 percent of the 1 percent is amassing all the wealth," Hasegawa said. "The top 5 billionaires have the same amount of wealth as the bottom 50 percent of the entire world. That is unconscionable. And it's all exacerbated by the breakdowns in the ability for workers to organize."
Oliver called attention to the disproportionate numbers of people of color who are affected by homelessness.
"One thing I hear right now is we are using a lot of coded language," Oliver said. "We're not talking about how income inequality in the city is highly racialized. There is a substantial amount of black and Native people, and we are on Duwamish land, who are living outside. We have to be willing to start addressing the historical and present-day ramifications of living in a society that's been racialized, and what that's done to prevent families of color from developing the sort of wealth and economic viability that actually gets at the root causes of poverty."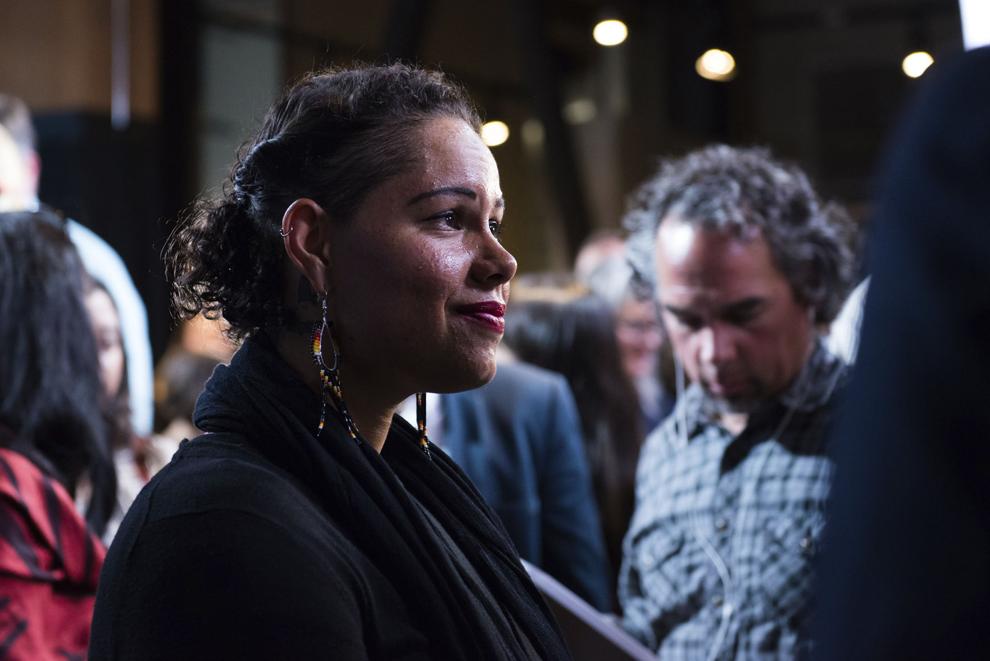 The evening's conversation began with a question from the moderators that focused on recent developments in the sexual assault allegations brought against Murray, who ended his own re-election campaign two months ago.
"We had not intended to talk about the allegations against Mayor Murray," Reynolds said. "However, Sunday's revelations, and also councilmember Lorena González's call on the mayor to resign, leads us to ask this question of all of you. Do you think that Mayor Murray should resign?"
Oliver, Farrell, McGinn, and Moon said yes, while Hasegawa and Durkan expressed the opinion that the mayor's fate should be left to due process and the legal system. Moon and Oliver also called attention to the trauma that reiteration of such issues in the media can cause for sexual assault survivors.
The debate was followed by one-on-one interviews by journalists from KING5 and GeekWire, which were livestreamed online. Seattle City Club and GeekWire organized the event, while sponsors included Starbucks and Boeing.
Full debate footage and transcripts, along with the livestreamed post-debate interviews, are available on the KING5 website.
Primary ballots are due August 1.
Reach reporter Hannah Probst at news@dailyuw.com. Twitter: @hannahpwrites