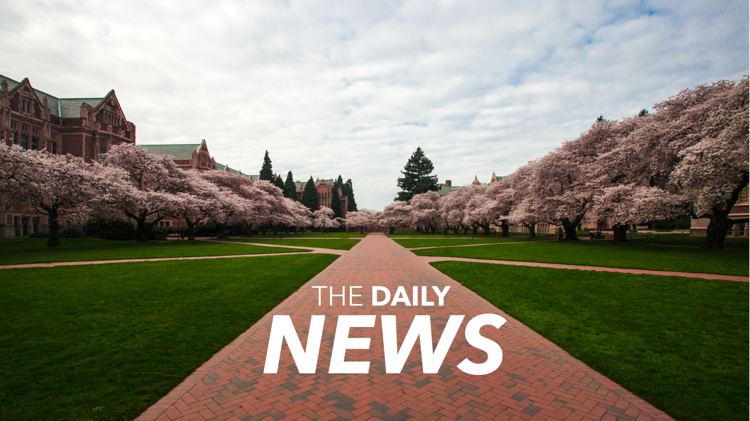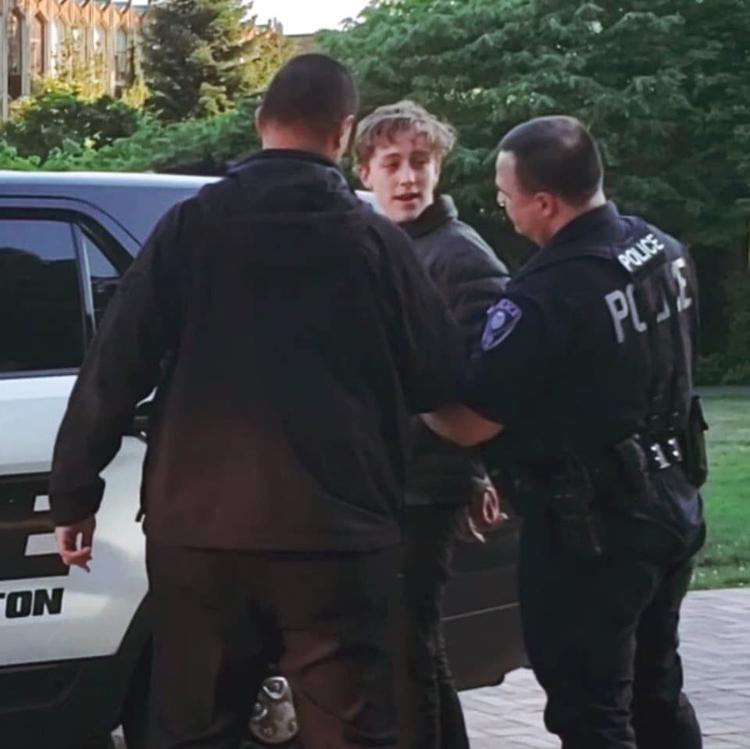 An end-of-quarter picnic put on by a queer student group was violently interrupted on Monday afternoon when a group of MAGA-hat-wearing men sprinted through the HUB lawn, attempting to perform a "citizen's arrest" on an 18-year-old man.
The individual attempted to chain the UW College Republicans inside their meeting in Thomson 101, where they were hosting special guests Dion Thompson and Saleem Juma, the personalities behind "Operation Cold Front," a conservative anti-feminist YouTube channel that specializes in provoking liberal reactions.
Local trolls Thompson and Juma's exploits are not confined to the internet. They frequently come to the UW campus to conduct and film "social experiments."
According to UWCR President Chevy Swanson, Monday's meeting was interrupted when a masked individual began to rattle the door, attempting to chain the group inside Thomson 101.
In response, many UWCR meeting attendants pursued the individual through the HUB lawn, eventually catching up to him in the HUB lobby. In the process, the mob ran through a queer RSO's gathering. According to Paige, the RSO's president, the mob consisted of about 20 men, 35 to 40 years old, yelling about making a "citizen's arrest." Other RSO members recalled hearing the men yell that they were "going to kill" the individual.
According to the UWPD, the individual was arrested on-site, but released later that night. He is currently waiting to be charged by the state. Swanson claims the UWCR is pressing charges for felony attempted imprisonment.
Andy, another RSO member who witnessed the event, described how the queer students reacted to the incident.
"We were just trying to hide any gay pride pins or anything we had on us so they wouldn't see it," they said. "I mean, some of us were crying by the end of it all."
After hearing the group make threats of violence against the individual, the RSO followed the conflict. One RSO member, who chose to remain anonymous, engaged with the men, demanding that they stop hurting the individual while others called the police.
"He was trying to cover his face, and they pinned him onto the ground by twisting his arm around his back," they said in an email.
According to Juma in a recent Youtube video, members of Proud Boys, a far-right white nationalist group, were at UWCR's event.
The queer RSO expressed frustration with the UWPD's handling of the events after the officers detained the individual who was chased by the mob. Several witnesses also felt as though they were brushed off by the UWPD.
"They were acting like our fears are less important than the fears of these huge men," Kat, another RSO member, said.
Reach reporter Claudia Yaw at news@dailyuw.com. Twitter: @yawclaudia
Like what you're reading? Support high-quality student journalism by donating here.