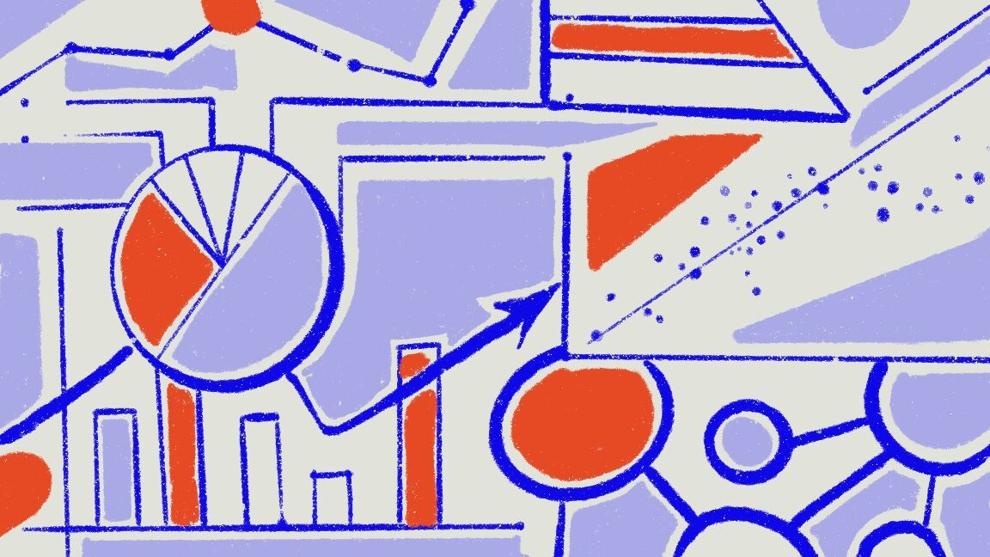 Like many others, UW student Phillip Meng had many questions when the COVID-19 pandemic hit last spring — most of them revolving around how students were responding to housing dilemmas following the cessation of in-person classes.  
Thus was born the Polling and Open Data Initiative at the University of Washington (PODUW), a nonpartisan student organization dedicated to generating and analyzing data relevant to the UW community and beyond, founded by Meng. Its main aim is to make information more accessible and digestible to people. 
"We're in the middle of information revolution, but even though there's an enormous quantity of data in our lives, the complexity has pushed a lot of it out of reach," Meng said.
The organization counters this phenomenon by conducting polls, primarily of the student community, and analyzing responses and public data in reports and visualizations.
"I realized that, for such a large university and a great community, there weren't really any sources for where students could get information that [is] relatively relevant to their studies," Meng said.
Polls are devised by the design team, with relevance to student life and current issues in the community in mind, and carefully tailored to optimize objective responses. The polls are then launched through online surveys and collected by a technology team that ensures respondents' privacy. 
Following data collection, the analytics team undergoes a process of data cleaning, cross-tabulation, and inferential statistics. Finally, the visualizations group transforms the data into accessible and interesting visualizations that are compiled with reports and articles to be published on their website.
PODUW's past projects include an analysis of whether male students cite "natural ability" more in choosing the informatics major, studies on search data during the COVID-19 pandemic, and an evaluation of how well Washington state's nonpartisan blanket primaries predict general elections. They also include a full comprehensive report on how internship and career plans were affected by the COVID-19 pandemic for computer science students, which was reviewed by an academic and career adviser within the Paul G. Allen School of Computer Science and Engineering.
Currently, the initiative is working on a survey investigating experiences of pandemic-influenced racial discrimination, especially toward East Asian and Southeast Asian American students at the UW, with the recent wave of hate crimes against Asian Americans. 
"We are really interested in what kind of experiences people have had with racial discrimination, especially COVID-19-related racial discrimination — what they've observed, and their perceptions of race relations in the U.S. in a more general scope," Rachael Ren, who serves as the initiative's director of poll design, said.
PODUW has partnered with several East Asian and Southeast Asian cultural RSOs at the UW for this endeavor.
Going forward, PODUW hopes to build more partnerships with area organizations — including nonprofits, local business groups, and other university clubs — to analyze data that is meaningful to the community. They hope to further capture the diversity of the UW community and use that data to help people improve their lives accordingly.
"It's really interesting to see the variety of opinion and experience even at the UW because it is such a large school," Ren said. "Data is just a really powerful tool to help us learn about that and better apply it to our future."
Reach reporter Katherine Lin at news@dailyuw.com. Twitter: @linkat18
Like what you're reading? Support high-quality student journalism by donating here.