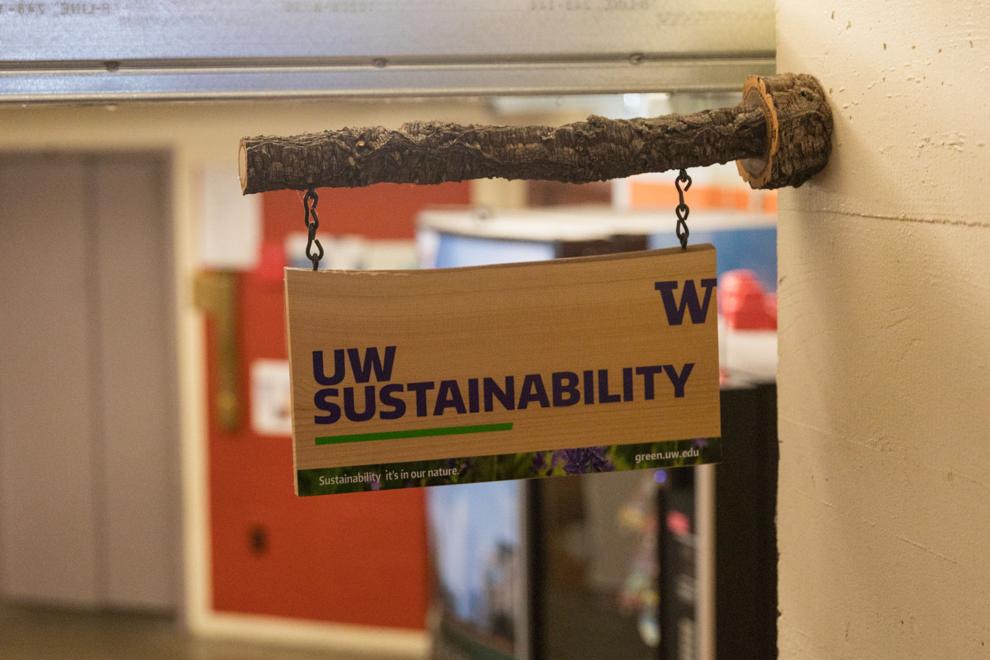 UW Sustainability released new sustainability targets that it hopes to implement in 2021-2025 in a Zoom meeting celebrating the 50th anniversary of Earth Day, April 22. 
The plan targets both individual, institutional, and infrastructure-level changes, including reducing single-driver commutes to campus, synchronizing university sustainability efforts, and repowering the Seattle campus to reduce greenhouse gas emissions. 
Other key action items include electrifying UW transportation services, expanding online conferencing to lower emissions from personal travel, and partnering with local suppliers and vendors to procure campus food locally. 
Vice president of facilities Lou Cariello said these targets are intended to create more actionable items within the broad goals of UW Sustainability's overarching Climate Action Plan. 
"What we intend to do here is establish a framework where we align the actions with all the students that are working sustainability initiatives, our faculty, and our staff," he said. 
All action items are guided by one of five overarching goals: to decarbonize, use resources responsibly, ensure that students achieve sustainability literacy, choose our research conscientiously, and keep equity at the center. 
The strategy draft will have a more detailed action plan for each fiscal year with specific measurable targets to track progress. However, officials noted that the novel coronavirus may present rolling challenges to stay on track with efforts.
Provost Mark Richards said he hoped the current coronavirus pandemic will be used as a time to reconsider what consumption habits are necessary for our quality of life and which ones may be able to be mitigated for the sake of the environment.  
"It's like we've all been given a giant pause to reflect on what really matters to us and what's really necessary," he said. "I'm hopeful that a possible outcome of that pause will be to say 'Hey, isn't it time we kind of really focused on this issue of carbon dioxide in the atmosphere?'"
UW Sustainability's office is also encouraging applications to the Campus Sustainability Fund (CSF), a student-created funding source which provides grants to students for sustainability projects at the UW. Since 2010, the CSF has funded a number of student ideas, like UW Solar, which develops solar energy infrastructure on campus. 
One of those student-funded projects, Africa NOW, is one of the many student groups that are working toward bringing a more inclusive perspective to sustainability efforts. CSF program manager Kyle McDermott said student groups and projects have been central in focusing efforts on making sustainability efforts more equitable to communities disproportionately affected by climate change. 
"Including those voices in the conversation around sustainability has really been key to our work and really innovating and advancing as an organization so I just want to credit those organizations on campus that are working toward equity, diversity, and inclusion," he said. 
The CSF is also accepting applications until May 10 for seed grants ranging from $500 to $3,000 for projects aimed at fostering social and cultural resilience. The CSF also has a quarterly funding cycle for projects varying from $1,000 to $100,000 and mini awards granted on a rolling basis for projects under $1,000. 
To give feedback on sustainability efforts, UW community members can take a survey here. 
Reach reporter Emma Scher at news@dailyuw.com. Twitter: @emma_scherr
Like what you're reading? Support high-quality student journalism by donating here.