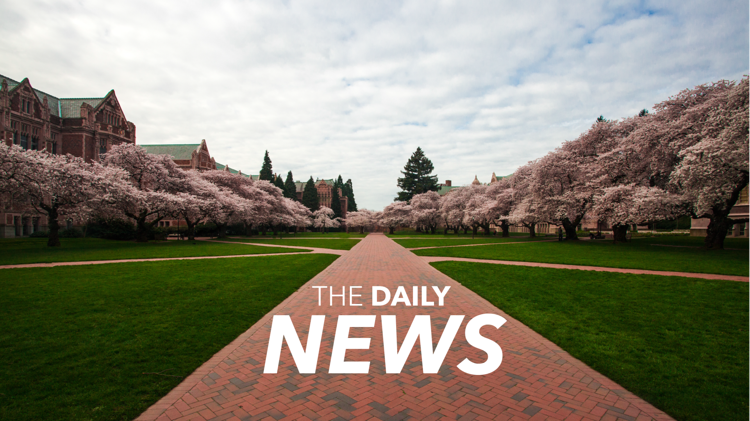 Some UW lectures over Zoom are being bombarded with hateful language targeting black students, Jewish students, women, and the LGBTQIA+ community, making it harder for instructors and students to shift to fully online classes during the novel coronavirus pandemic.
On April 1, an individual in a password-protected Zoom conference for a biostatistics seminar class used the annotation tool to post the n-word repeatedly across the screen, visible to everyone in the class. Over chat, they called students racist slurs, specifically targeting Asian students with xenophobic remarks about the coronavirus and threatened to "shoot up" one student's house. 
Although students worked with instructor Avi Kenny to get rid of the assailant, Kenny eventually cut the lecture short.
UW administration has since provided Kenny with tips on how to secure Zoom conferences, including setting up a waiting room in order to pre-approve participants. He said he is "very, very hopeful that this won't happen again."
"If this happens again on the second lecture, I'm just going to make them all pre-recorded, because I wouldn't want to expose anyone to any of that horrible content that was displayed today," Kenny said, noting that the threat of violence needs to be taken "extremely seriously."
UW spokesperson Victor Balta said the university was aware of "a situation in which some participants in a class used a feature within Zoom that allowed them to annotate the presentation with messages that were inappropriate and offensive to many participants." He added that the meeting was not hacked, instead settings to protect it from unwanted individuals simply weren't activated.
Kenny's class is not alone in these attacks. The day before, an individual used Zoom's annotation function to draw the n-word and swastikas on the screen of a psychology class, which has over a thousand students. 
"These were hard for everyone to witness and were beyond insulting and distracting," professor Nicole McNichols wrote in an email to students after the class. 
Evan Kuniyoshi, a freshman taking the class, said the disruption started 10 minutes into the lecture and lasted until the end of the 50-minute class period as McNichols continuously had to erase the annotations.
"The whole thing became extremely annoying; I couldn't learn much without the thought of seeing someone sporadically drawing a penis or an offensive remark," Kuniyoshi said, noting he couldn't tell if it was just one person disrupting the class or a coordinated group.
The extremely disturbing attacks pile onto an already overwhelming situation for some students who are now unemployed, isolated, or dealing with childcare and other family responsibilities. They also raise unique concerns as they are able to permeate into individuals' homes where family members and children may be present. 
Sophomore Cydney Tokuhara said it was "heartbreaking" for her professor to have her class subjected to this. Over 100 students reached out to the professor after the class to offer sympathy and support, according to McNichols.
McNichols worked with both the psychology department and the university after the class to stop this from happening in the future. The settings have been adjusted for future meetings so that only students with a UW NetID with a password for the Zoom session can enter the meeting and annotations have been completely turned off.
The disturbing attacks add the UW to a list of schools across the country that have been victimized by so-called "zoom-bombings."
"Apparently, this has been happening to many classes not just at the UW but at other universities and schools, too," McNichols said in her email. "Many of the people writing the obscenities on our screens today were apparently not even UW students but were hackers who have been doing this repeatedly in many classes."
The FBI published a warning Monday, March 30, saying that there had been reports of hijacking nationwide with pornographic images, hate speech, and threatening language. Examples included a Massachusetts school being accessed by an unidentified individual who turned on the video camera and displayed swastika tattoos and another at a high school class in which an individual "yelled a profanity and then shouted the teacher's home address in the middle of instruction."
The bureau's suggestions to mitigate such hijacking include not making meetings public, managing screen share options, and only sharing the link to the classroom with specific people.
The UW has also published options to secure Zoom meetings from unwanted intruders. The university's instructional support staff can also work with faculty one-on-one if specific needs arise, Balta said in an email.
"We are reminding instructors to be aware of and enable these settings in an effort to prevent these issues in the future," he said. "We will continue to assist our instructors with best practices for Zoom, we provide Zoom training where this is addressed."
Reach News Editor Jake Goldstein-Street and reporter Claudia Yaw at news@dailyuw.com. Twitter: @YawClaudia and @GoldsteinStreet
Like what you're reading? Support high-quality student journalism by donating here.