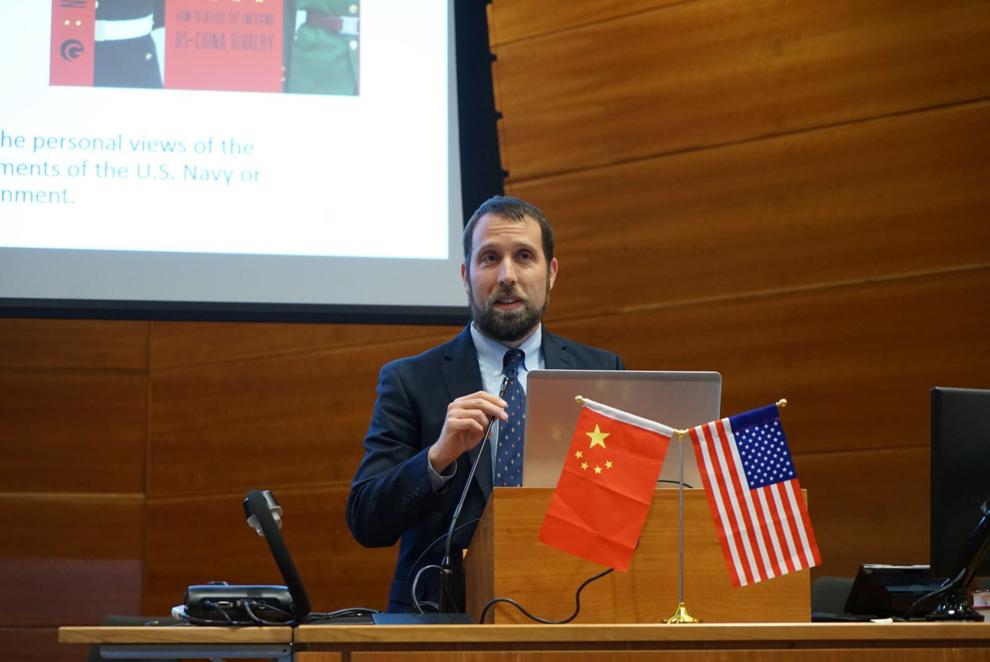 Lyle J. Goldstein, a research professor from the U.S. Naval War College in Rhode Island, gave a lecture and participated in a faculty debate on the current U.S.-China rivalry April 8 per an invitation from the Committee on China-U.S. Dialogue.
This discussion was based on Goldstein's most recent book, "Meeting China Halfway." Goldstein, fluent in both Chinese and Russian, has done extensive field research in undersea warfare and the weapon systems of China and Russia. In his book he proposed several defense policies and methods for the United States and China in the midst of emerging political and economic tension between the two nations.
In his lecture, Goldstein touched on China's relationships with other countries, including Japan, North Korea, and Taiwan, China's ambitious activities in Africa, and the alarming technological development of China's military. To Goldstein, the emergence of naval vessels such as Chinese aircraft carriers and robotic submarines, along with increased cooperation between the Chinese and Russian governments, are disturbing and concerning news. As many of China's top officials see the United States as a national security threat, their military advances hint at the potential for a military conflict.
"U.S.-China relations are in a kind of a 'death spiral,' if you will," Goldstein said. "I know that this is a very dark statement but I think we're in a very dangerous point in this relationship and I'm doing everything I can to turn that around."
While it might be difficult to see how these trends are impacting people's lives on a local or interpersonal level, Goldstein reminded attendants that the Hawaii missile alert just a year ago showed how important the topics of nuclear risk and national security are to the American public.
"From where I sit in Rhode Island, it seems to me that people in Washington state are more attentive, knowledgeable, and have a broader view of the U.S.-China relationship," Goldstein said, acknowledging the fact that the UW has been prominent in East Asian Studies for a long time.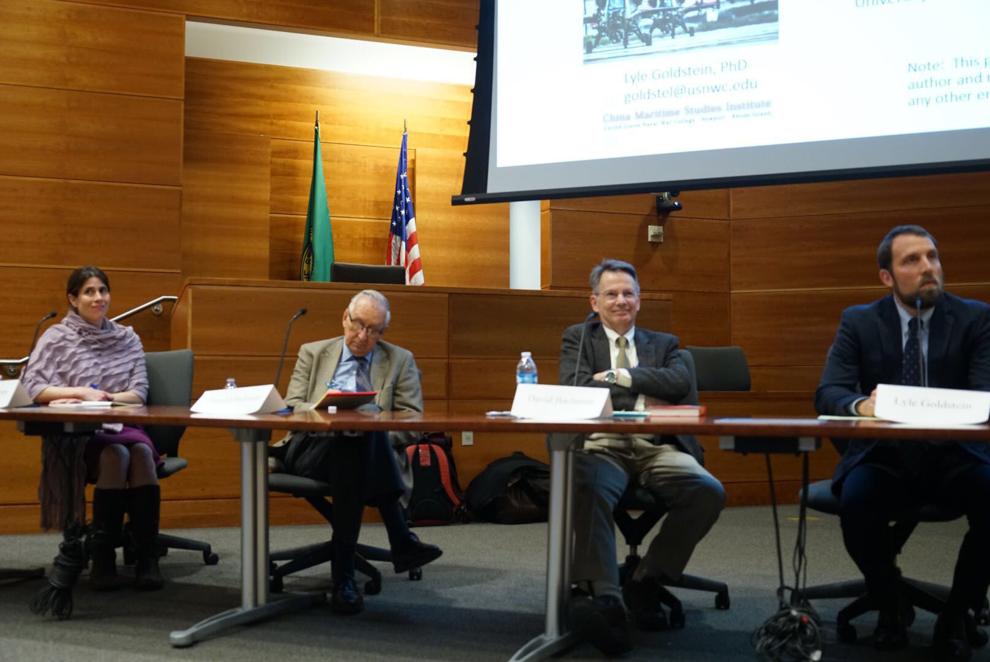 In response to many of Goldstein's proposals on resolving international conflict and preventing a catastrophic war, the faculty of the Jackson School of International Studies disagreed on several points. UW professors David Bachman, Donald Hellmann, and Tabitha Mallory, who served as fellow discussants, pointed out the consequences and their thoughts on "meeting China halfway."
"One of the problems is to build cooperation when the informed public sees problems in the way that China runs its country, ones that are fundamentally difficult for Americans to abide by," Bachman said.  
Bachman mentioned the Taiwan situation as an example, saying that a lot of Goldstein's step-by-step approaches merely focused on a bilateral discussion between the United States and China, neglecting the fact that cooperation and peacekeeping involve multiple parties.
Hellmann added practical concerns, questioning the realistic feasibility of Goldstein's proposals, which largely suggested looking to the international system as a whole rather than any one country's domestic policies as the baseline for change.
"China is not going to become like the U.S.," Hellmann said. "To ask people to change their cultures strikes me as being absurd." He argued that creating venues for international forums is necessary for cooperation between nations to take place.
Though Goldstein's proposals seemed far-fetched to the panelists, Mallory drew the audience's attention to the value of Goldstein's research methodologies, which she said are quite different from many other scholars.
"The methods that Lyle uses — reading original sources in original languages — is very important work," Mallory said. "I strongly encourage the students in the audience, if you're studying other languages, to adopt similar methodologies. It is really important to understand how other countries think."
Goldstein said that he chose to speak at the UW to invite the university to join him in the effort of mending relations between China and the United States. He invited students and scholars to analyze his proposals that aim to diffuse a rising militarized conflict, hopefully sparking a debate that can energize people to seek out more creative solutions.
Reach reporter Kelsey Chuang at news@dailyuw.com. Twitter: @chuang_kelsey
Like what you're reading? Support high-quality student journalism by donating here.