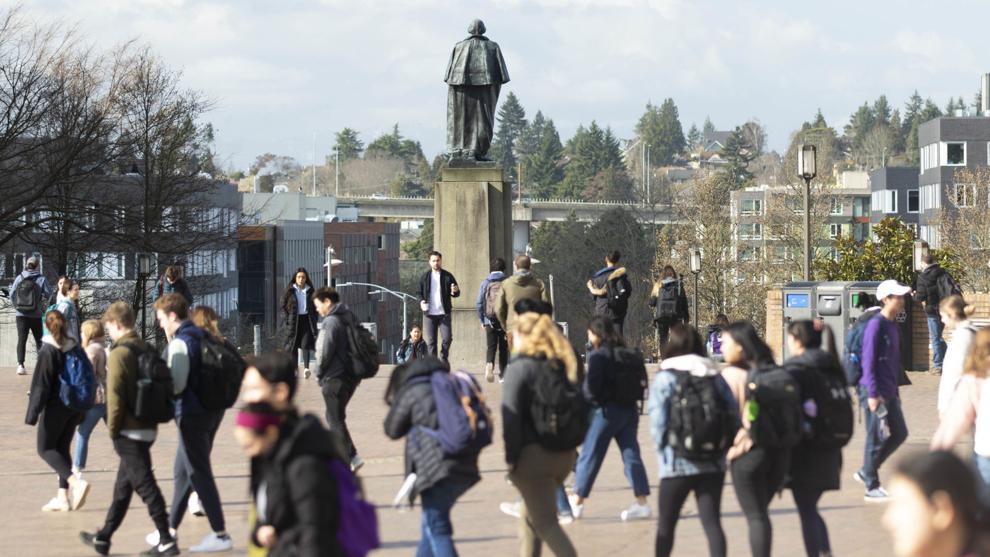 Despite the extenuating circumstances of this past year, the UW Office of Admissions has seen a 4,962-applicant increase from last year — receiving 48,740 applications for next fall in total.
The UW has seen an overall increase of 11% in applicants, with a 13% increase in Washington residents. The university, however, did see a 15% decrease in the number of international applicants, which Paul Seegert, director of admissions, attributed to the pandemic. 
Despite such differences, Seegert said the admissions office is confident in its ability to review and admit prospective students.
The process will be no different from last year, with students being evaluated on "their abilities in the classroom and in the community, along with individual successes and obstacles," according to Seegert.
"Our holistic review takes everything into account … GPA is important, but we also take into account personal circumstances and differences," he added.
The UW is not alone in seeing an increase in applications; According to Seegert, students are simply applying to more schools.
"Nationally, what we're seeing is that applicants are tending to apply to well-known names and more selective universities," Seegert said. "Students that are applying to those universities are also applying to more of them."
This may have played a pivotal role in students applying to more selective colleges, as shown by national trends, and in the UW's spike. 
One major factor in the nationwide applicant increase may be that many colleges no longer require or consider standardized testing, including the UW. 
In the past, SAT and ACT scores could dissuade prospective applicants from applying to schools that may have accepted them based on other merits. 
"With academics, we're mainly focusing on the courses students are taking, how well they're doing in those courses, and the trend of how they perform over time," Seegert said.
Despite the changes this year, Seegert is confident the holistic review the Office of Admissions has consistently used in the past will be more than enough to decide who'll be attending the UW this coming fall.
"We certainly understand that things are different and students have restrictions this year, and we take all that into account," he said.
Reach contributing writer Rajan Hans at news@dailyuw.com. Twitter: @RajanHans14
Like what you're reading? Support high-quality student journalism by donating here.