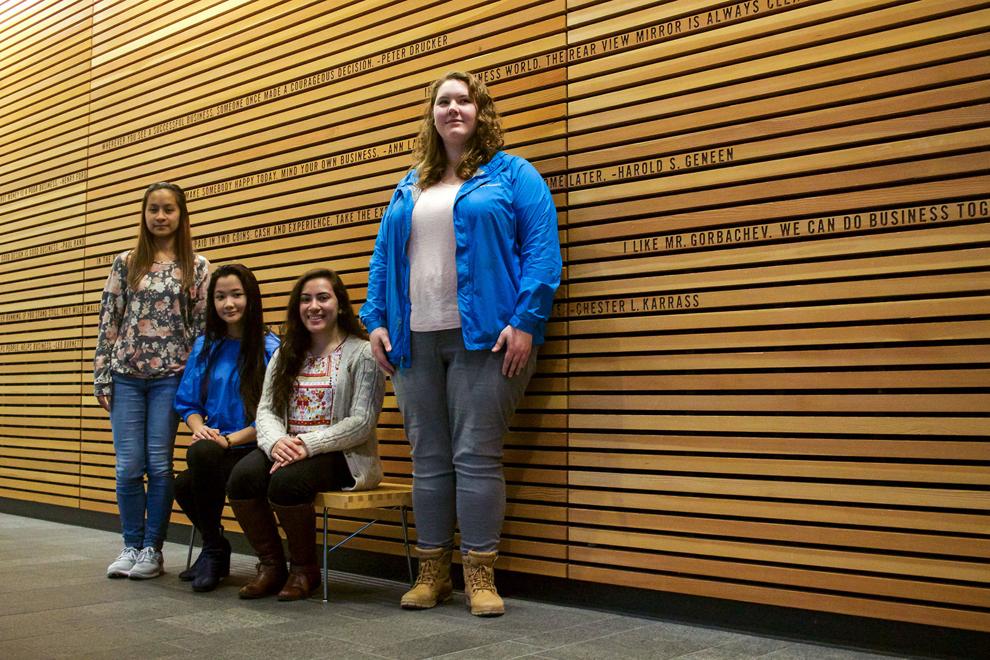 On Jan. 25, the Bulletin of the Atomic Scientists advanced their symbolic doomsday clock by 30 seconds, resetting the time at two minutes to midnight. According to the Bulletin, it is the closest the world has been to nuclear disaster since 1953, the height of the Cold War.
Sundus Baig, president of the UW chapter of Beyond the Bomb (BTB), not only wants to prevent the unthinkable from happening but eliminate nuclear weapons all together.
Baig began her activism over the issue of nuclear weapons last quarter after the West Coast field organizer from BTB came to speak at one of her classes.
"It wasn't until then that I realized that 'Wow, this really is a threat,'" Baig said. "After listening to their representative ... I was like 'I really could make a personal difference' and that's always something I've wanted to do."
BTB is an international non-profit organization which seeks to mobilize grassroots support through education about the threat of nuclear weapons and the industry that perpetuates their existence. Through crafting resolutions and pressuring legislators, BTB hopes to begin reducing the world's nuclear armaments until none remain.
A 2012 publication from the Center for International Policy titled "Bombs Versus Budgets: Inside the Nuclear Weapons Lobby" shows that in the 2012 election cycle, $2.9 million was spent on members of congress by the top 14 nuclear weapons contractors. These included Lockheed Martin, Honeywell International, and Boeing.
For the past year, President Donald Trump has alarmed lawmakers and critics with his derisive and threatening language directed toward North Korean leader Kim Jong Un.
Baig expressed discomfort with Trump's words, which she felt lacked serious consideration for the human toll such a conflict would inflict.
"I think [Trump's] rhetoric is very provocative and also very careless," Baig said. "The way he handles these things is not very presidential-like."
Jeanelle Sales, BTB UW's director of member relations, was motivated to join the organization after the false missile alert last month in her home state of Hawaii. She recalls taking swimming lessons with her mother at the time, who lives in Seattle, when the incident occured. When she went to check her phone, she was horrified by what she discovered.
"I had four missed calls from my dad, even more from my boyfriend, and all the messages would say is 'missile threat, I'm underground, we're safe' or ... 'call me as soon as possible, we have a missile threat,'" Sales said.
Prior to that event, Sales and her family had discussed what they would do if such an incident were to ever occur. While she did not endure the level of panic experienced by her family and friends on the island, the episode had left her shaken.
"People were just going into their bathtubs and closets [in Hawaii] and just praying," Sales said.
Since their inception last fall, BTB UW has held several educational events, starting with a screening of the film "Countdown to Zero."Another event invited students to create bath bombs — balls of fizzing soap — in order to visually demonstrate a nuclear explosion.
Baig has spoken with a large number of students on the subject of nuclear weapons. While many shared the sentiment that such weapons posed a dire threat and that something should be done, she felt they lacked any sense of urgency. Then there are others who not only support the existence of nuclear weapons but believe that the United States should use them against North Korea.
"I've had a wide spectrum of people that I have talked to," Baig said. "But generally I would say everyone [says] this is a good issue ... but they're reluctant to get involved."
One of BTB's more immediate actions is challenging the president's unilateral authority to use nuclear weapons. 
At present, there are over 15,000 nuclear weapons on Earth. The United States and Russia possess over 90 percent of the world's stockpile — 6,600 and 6,800, respectively.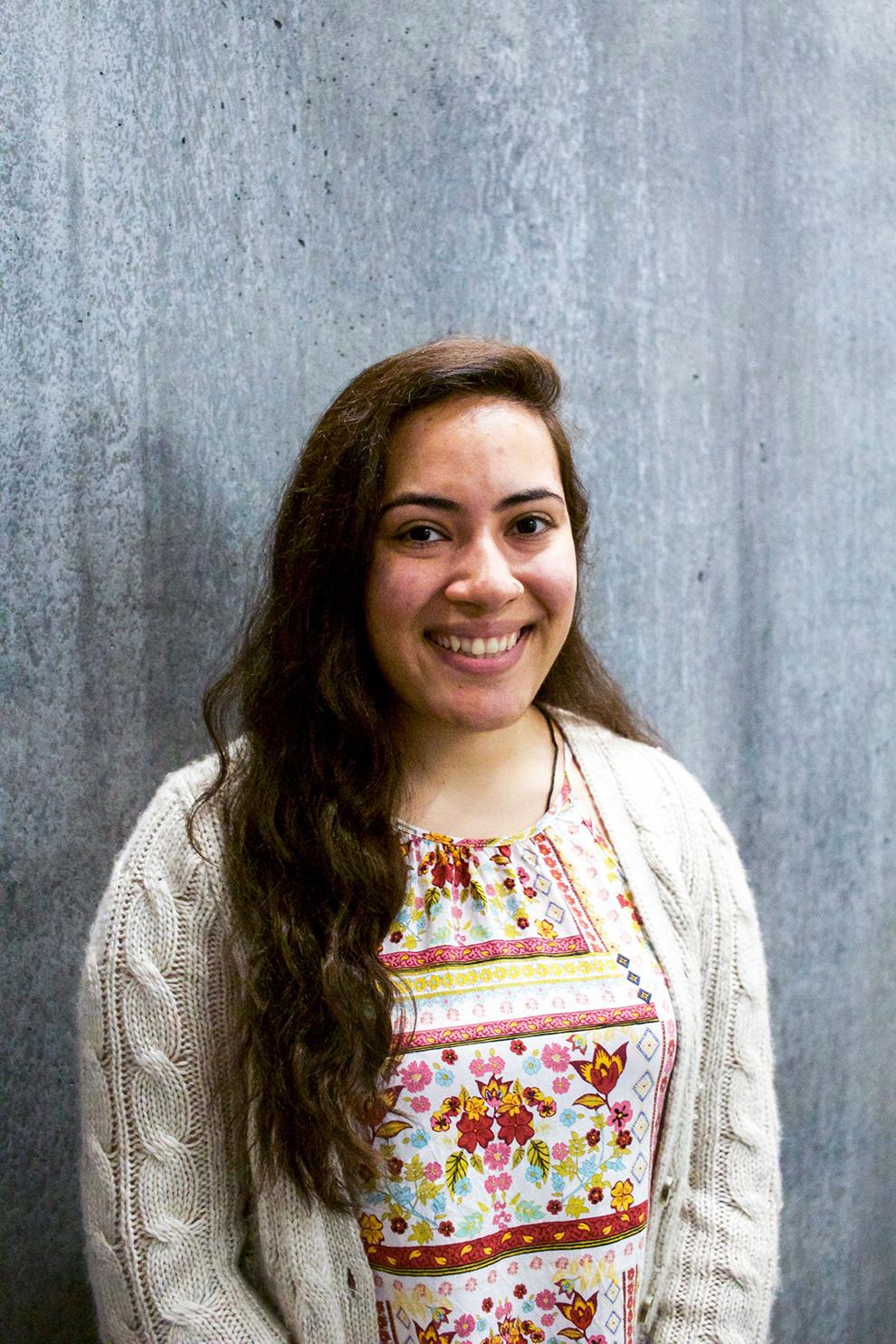 A regional conflict involving only 100 nuclear detonations could trigger a nuclear winter. Black soot launched into the Earth's mesosphere would block all sunlight, severally damaging the ozone layer and leading to freezing temperatures and global famine.
Trump, who during the 2016 election allegedly questioned multiple times why the United States should not use nuclear weapons, has pledged to rebuild the country's nuclear arsenal at the cost of $1.2 trillion.
According to the Department of Defense's 2018 Nuclear Posture Review (NPR), the United States will only respond with nuclear retaliation under "extreme circumstances." This definition also includes "non-nuclear strategic attacks." Additionally, the NPR made the case for the development of a number of new low-yield armaments.
Despite recent developments, Baig remains confident that a world without nuclear weapons is still possible.
"The only thing that we do have to focus on is to actually take action," Baig said.
On March 1, BTB UW will be collaborating with the Pacific Islander Student Commission to give a public presentation on the history of nuclear testing on the Pacific Islands called "Day of Remembrance."
Reach reporter Alexander Tufel at news@dailyuw.com. Twitter: @alexUWDAILY