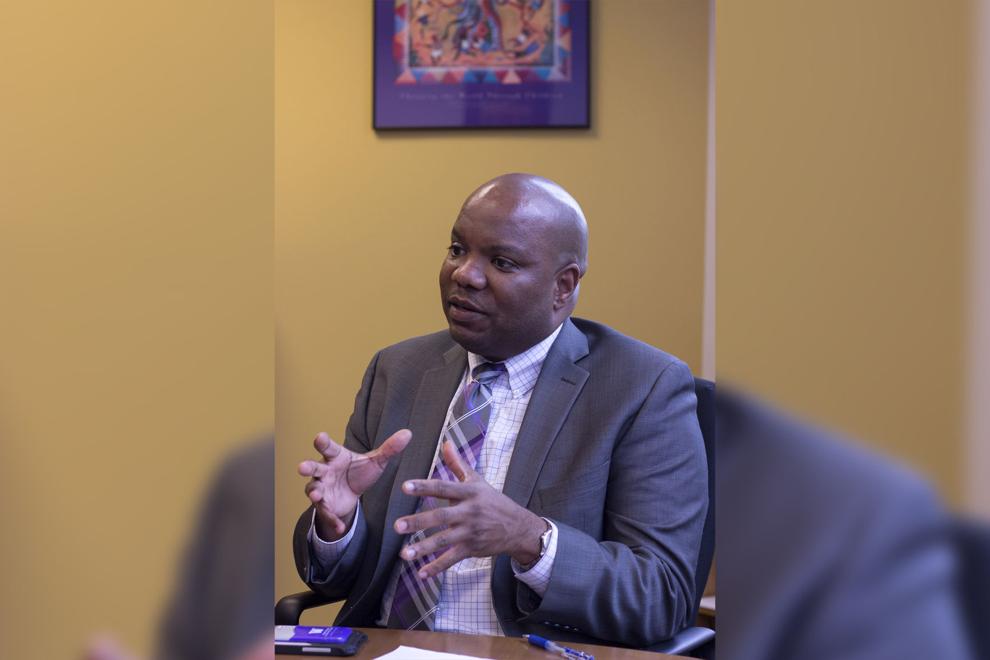 Juan Guerra, current chair of the UW Department of American Ethnic Studies and professor in the UW Department of English, has been at the UW for 27 years; however, as a high school student, no professor or counselor suggested that he attend college until his senior year.
"In my own experience, I was a good student," Guerra said. "I know there's a lot of good students right now who come from low-income and working class communities who are very smart, but are ignored because they're students of color or poor. It's important for the university and public schools to acknowledge that they have something to contribute." 
Current Office of Minority Affairs & Diversity (OMA&D) programs focus on recruiting and retaining students from historically underserved communities, which include students who are low-income, first-generation, and underrepresented minorities. This support occurs through college access programs at the K-12 and university level, student success through advising, institutional transformation through staff diversity efforts, and the university-wide council. 
"We want to make sure students we work with have the programs, services, and support they need. Because many of them are first-generation, they don't know [the resources]," said Rickey Hall, UW vice president of OMA&D and chief diversity officer. "We're getting them information at right time and working with their parents so they're ready to come to place like [the] UW or someplace else."
Guerra and Hall were excited that the UW announced its commitment to graduate an additional 125 low-income students per cohort by 2025 through the American Talent Initiative (ATI). Funded by Bloomberg Philanthropies, the ATI brings together a group of private and public colleges to increase access and opportunities for talented low-income students across the nation.
The UW joined the ATI as a founding member of the alliance in 2016. Long-term, the ATI and the participating institutions strive to graduate an additional 50,000 low-income students across institutions.
"This initiative is important because it acknowledges the fact that you have to work with students before they get to the university," Guerra said. "The program is well-designed because it takes into consideration that students from economically deprived backgrounds often do not have the kind of mentoring and support that one needs to get into the university."
As a public institution, Guerra noted that the UW and other public universities should support students of every income level. Initiatives like the ATI can contribute to this goal.
"Poor and working class are part of the environment in which universities exist," Guerra said. "Public universities have the responsibility to provide services for everyone in every community." 
The ATI is an extension of OMA&D's efforts and part of the UW's commitment to better recruit, retain, and graduate low-income students. 
"For first-generation and low-income students, education could not only change their lives but the lives of their families for generations," Hall said. "While we're proud of [the UW's] retention and graduation rates, we know we can do better. That's why our focus as part of the American Talent Initiative is to retain and graduate more of those students. We want the graduation for those students to go up considerably." 
By participating in the ATI, the UW will have the opportunity to work with partner institutions to increase support for low-income students. This collaboration will occur through regular meetings among Hall, Marissa Nickle, who is the director of the Strategy & Academic Initiatives, and representatives from partner institutions to share best practices and effective strategies.
The ATI's research on socioeconomic diversity at high-performing colleges suggests that low-income students are less likely to graduate with a college degree than their higher-income peers. Other challenges include lack of information about options, financial aid options, or access to college counseling. To address these challenges, participating institutions like the UW will focus on enhancing efforts to recruit low-income students. 
Rickey Hall said that the mission of the ATI aligned with the UW's goal to support low-income students through education. 
"For me, my education has been the passport to opportunities," Hall said. "I wouldn't be where I'm at it if it wasn't for my education … and I talk about it a lot with my nephew and nieces. I'm from a family of six and I'm the only one with a four-year degree. Through education, I'm hoping that things will change, so I have a lot of hope." 
Moreover, increasing the diversity of institutions enriches the educational experience for everyone at the university. 
"It's important to make sure that as many students from historically underserved communities, especially those who have been unserved because of lack of wealth, be given an opportunity to come in," Hall said. "In the end, the experience is a good open for everyone." 
The UW's participation in ATI is only a start to address educational inequity, but it's certainly a way to support a more diverse range of students at the UW. 
"If you leave it up to chance, we continue to reproduce the existing system," Guerra said. "The only way to disrupt the existing system and create the diversity that universities are calling for is to create opportunities so a more diverse student body can be recruited."
Reach diversity reporter Aleenah Ansari at news@dailyuw.com. Twitter: @aleenah_ansari