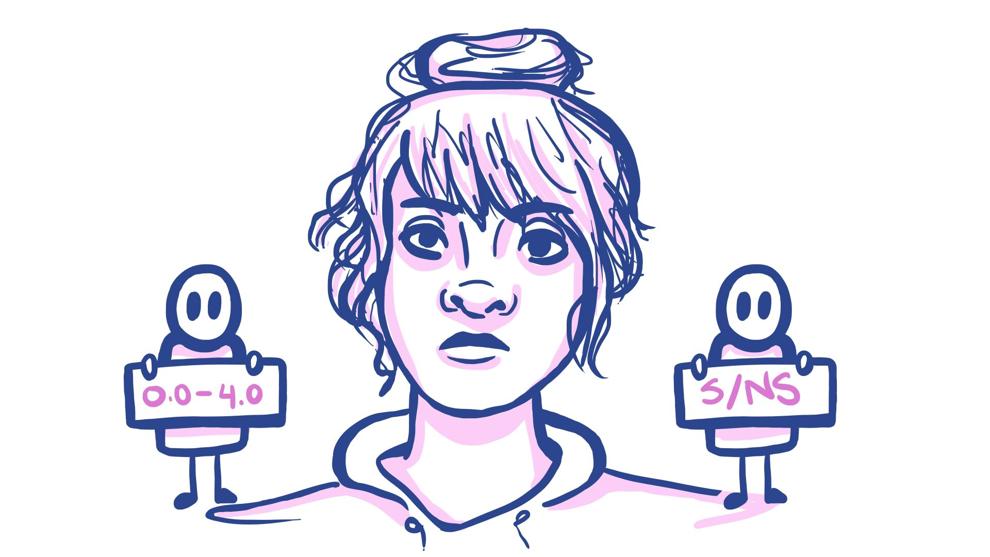 As the end of another online quarter approaches, many students are choosing to S/NS their classes once again. 
On May 29, 2020, the Faculty Senate proposed and voted on new legislation allowing students to follow a more flexible grading policy during extraordinary circumstance quarters (ECQ). With this policy, students can request to change their course grading mode at any time until graduation for any quarter labeled as an ECQ. 
With the exception of changes made for spring 2020 courses, a $20 fee is added to students' tuition bills for each grading change made.Satisfactory (S) grades given during extraordinary circumstances quarters, which include all grades from spring 2020 to summer 2021, will count toward graduation requirements. 
Since spring 2020, many students have chosen the S/NS grading option to fulfill graduation requirements rather than using their quarterly drop. Some students feel that the grading system at the UW is difficult to navigate.
"I chose to S/NS one of my science classes during the pandemic to prevent my grade from harming my GPA," Sadie Armstrong, a second-year student at the UW, said. "I find a lot of value with working with other people and being able to work with people in my labs. With online labs you are not able to do that, and that experience is taken away from my learning."  
Being able to pick an S/NS grading option for a class allows students to focus on graduating, despite the many hardships online school during a pandemic brings.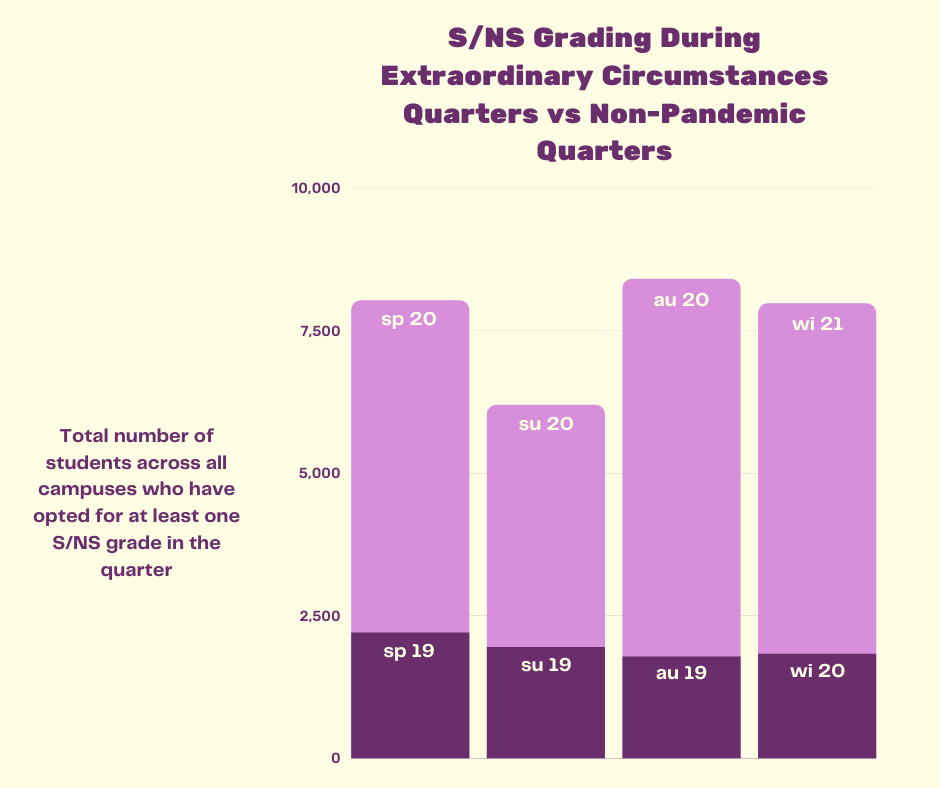 "I think it has been so helpful for people to have a pressure relief of knowing that their grades are not going to be impacted by so much that is going on far beyond remote delivery, such as Black Lives Matter and economic instability,"  Helen Garrett, the university registrar and chief officer of the Enrollment Information Services, said. 
With the difficulties online learning brings, students are struggling to complete each quarter. 
"The transition from high school to college is challenging," Ciara Najera, a student who opted to S/NS a class, said. "I just needed to pass the class; I was prepared for the change of rigor going into college, but not ready for it to be online." 
Students still have the option to change their courses to or from S/NS grading in MyUW. The final day to make this change through standard channels is May 16, 2021. The ECQ form becomes available the day after the faculty grade submission deadline at the end of each quarter, and the Office of the University Registrar has extended extraordinary circumstances for the 2021 summer quarter. Specific deadlines can be found on the UW 2020-2021 Academic Calendar.
Reach contributing writer Renee Diaz atnews@dailyuw.com. Twitter: @itsreneediaz
Like what you're reading? Support high-quality student journalism by donating here.