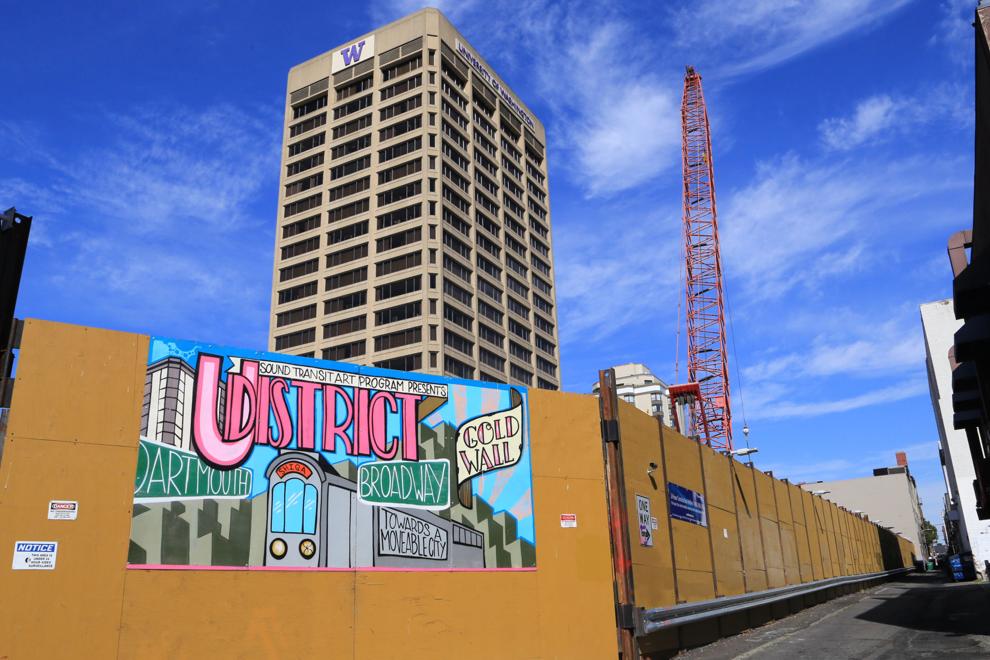 As Sound Transit extends its Link light rail system to Northgate, King County Metro simultaneously plans to alter some of its bus routes to create an integrated transportation service. The proposed bus route changes are exclusive to North Seattle, affecting some of the routes that run through U-District. 
"It's really important to hear from the UW community because we know there's a lot of people using the transit here today at the campus," David VanderZee, a transportation planner at King County Metro, said.
The light rail expansion project has been in the works since it was first approved by voters in 2008. Construction began in 2012 and is expected to be completed by the fall of 2021. 
Sound Transit and King County Metro have been collaborating to ensure light rail and bus coverage meet all transportation needs. Commuters can expect to see bus route changes implemented in King County Metro's annual fall service change in 2021.
Dozens of routes could potentially be affected and King County Metro is also proposing new routes.
The project is currently in a phase of community engagement, where King County Metro and Sound Transit are sharing proposed ideas with the community and looking for feedback before finalizing these changes. 
The North Link light rail project will connect the Link Red Line from the UW to Northgate. Three new stations are included in the construction of the project: Roosevelt Station, Northgate Station, and U-District Station.
"You're going to see a shift to U-District Station," VanderZee said. "This provides a range of options on either side of campus." 
The new U-District station is located directly beside the UW Tower and the tunnels connecting it to the existing Link stations run directly below the UW campus.
To prevent any disruptions, the tunnel tracks were built on a special floating slab that works to absorb sounds and vibrations that come from the trains. This will ensure that campus operations are not disturbed by the frequency of the light rail service.
Sound Transit's website says that the trains are expected to run every six minutes during peak travel hours. Travel time from Northgate to the UW is estimated to be a mere seven minutes and predicts an estimated 41,000 to 49,000 daily riders by the year 2022.
The project aims to deliver fast and reliable transportation for riders throughout North Seattle, combatting traffic delays faced by traditional bus transportation and expanding service to meet the needs of the growing Seattle area.
"[Commuters] are going to get better frequency and better span, or some level of better coverage than what they're currently getting," Max Henkle, a service planner at Sound Transit, said.
Because the project directly impacts the UW community, King County Metro is actively seeking community feedback through its survey that is open until April 8.
"We really want to understand what folks' transit needs are," VanderZee said. "We want to make sure we're creating a network that encourages more folks to use the system."
Reach contributing writer Ellie Pakzad at news@dailyuw.com. Twitter: @ElliePakzad
Like what you're reading? Support high-quality student journalism by donating here.