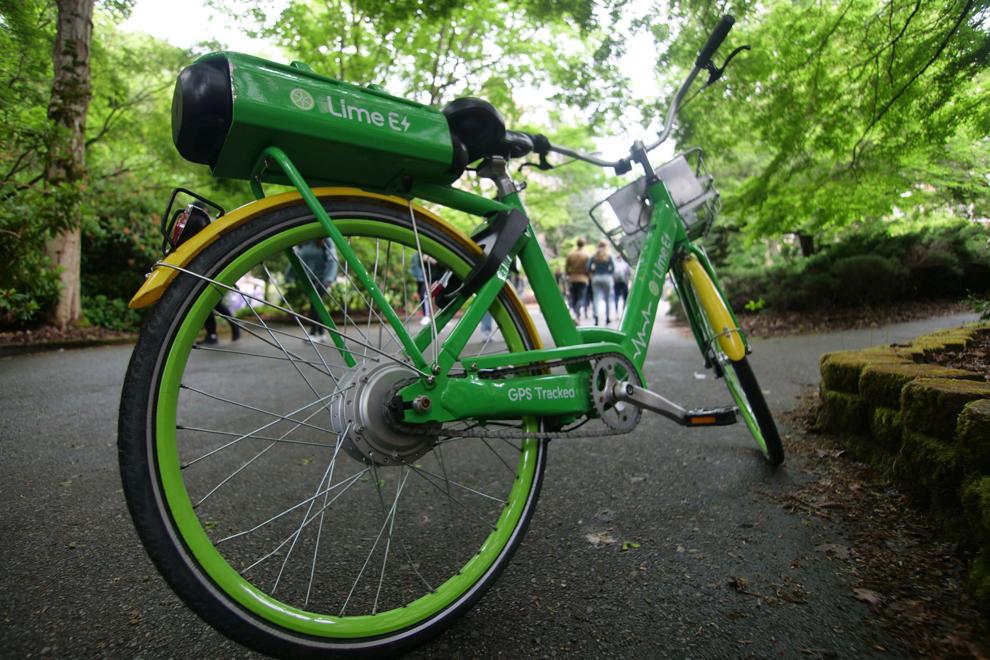 In the evening of Aug. 15, a Reddit user posted a video of a Lime bike catching fire and exploding, shooting metal and debris from the battery and causing worry over how safe these bikes are. 
Earlier this week, another Lime bike caught fire due, reported King5.
Exploding Lime Bike battery on UW campus ... yikes! from r/Seattle
The incident occurred on North Campus, across the street from Hutchinson Hall, the School of Drama, and between Dempsey and Mackenzie Halls, which houses parts of the Foster School of Business. 
In the video, the recorder is shocked to see the bike explode multiple times as sparks and fire flew out several feet from the bike.
According to My Ballard, a local blog, earlier this week a Lime warehouse in Ballard caught fire, calling a response from the fire department.
Recently, many UW students have reported that they had found missing Lime bike pedals as well as the bikes missing them. 
According to GeekWire, one of the reasons that the bikes' batteries can be so volatile is because the lithium battery is encased in a light and fragile casing which can be susceptible to damage, allowing a fire or chemical explosion to occur. 
A Lime representative said the bike fire on the UW campus was the result of vandalism, though the Seattle Fire Department has not determined the cause of either fire.
These incidents are nothing new for Lime. In early 2018, Lime recalled 2,000 scooters due to defects with the battery that cause fire and explosion fears according to the Washington Post.
In another instance, a New York man was injured in July due to an exploding Lime bike which caught fire while he was riding it.
There are similarities between Lime battery explosions and explosions that happened with Samsung phone batteries, which were due to irregularly sized batteries which were also lithium-ion according to TechRadar. These similarities highlight issues in compact battery size.
Though no one was injured in this particular incident on campus, there is still reason to be cautious when riding a Lime bike. If you see an electric bike — like a Lime bike — on fire, call 911 and stay clear of the bike.
Reach Science and News Editor Thelonius Goerz at news@dailyuw.com. Twitter: @TheloniousGoerz
Like what you're reading? Support high-quality student journalism by donating here.