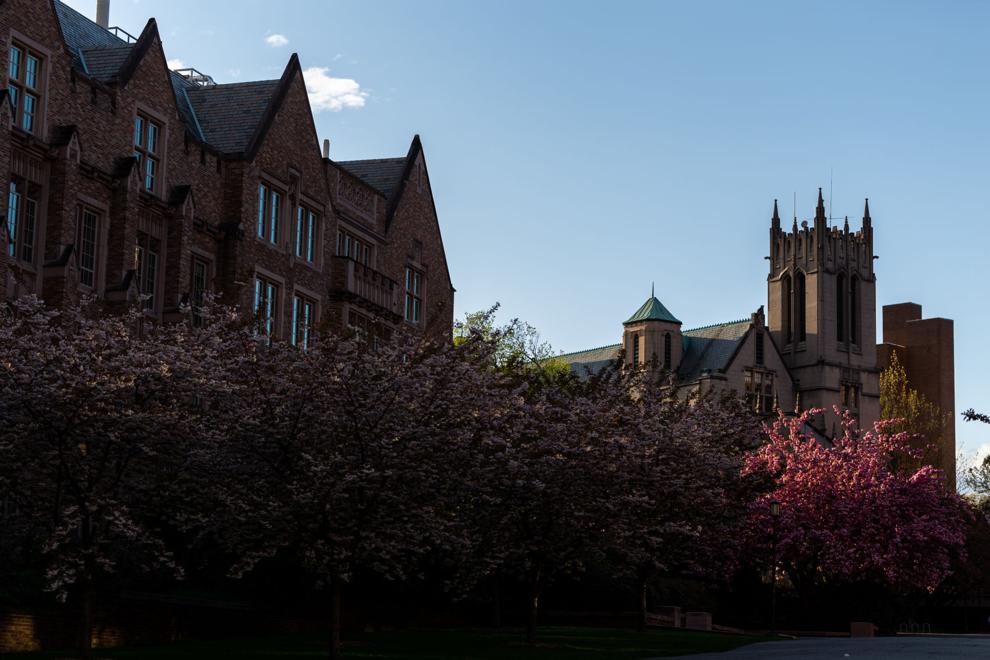 This fall, UW Summer Youth Programs (SYP) offered high school students the opportunity to take part in school-year enrichment courses as part of its latest pilot program.
Four remote courses were offered this autumn quarter, including architectural studies, coding in Java, and two writing courses, exclusively for students in grades 10-12. Instructors from various departments at the UW taught the courses synchronously using a combination of group and individual work, including presentations, group projects, and assignments. 
When director Leslie Rome said she began managing the summer youth program in 2005, it was primarily a day camp for children in the greater Seattle area. Over the time she was with the program, the middle and high school groups grew. 
Since there was a tremendous demand for these day camp programs for older students, SYP began to offer a variety of courses that run for eight weeks each summer. In a usual summer, Rome said the classes would serve about 1,700 students. 
The summer camp was moved online due to the COVID-19 pandemic earlier this year. Though there were various technical challenges that needed to be overcome, the program didn't lose enrollment, according to Rome. 
"The feedback was excellent," Rome said. "It was successful to the degree that I realized that parents and students might want to continue looking for after-school enrichment even during the school year."
Rome said this realization inspired her to begin the pilot program for courses throughout the school year, especially now that many parents and students are working from home. 
Starting with four courses that were popular over the summer, SYP kicked off its pilot program, giving 10th, 11th, and 12th graders an idea of what similar classes might look like on a college level. For instance, the instructors who taught the architecture course designed the program with an intent to be similar to a first-year studio course at the UW, according to Rome. 
With all courses being offered through Canvas, more efficient surveying of students was done to obtain concrete feedback. In an anonymous mid-course survey, some students expressed their positive sentiments toward the class content, their workloads, their welcoming and fun atmospheres, and pacing, Rome said. 
In the anonymous survey, several students praised the flexibility and patience in the online class environment.
Some drew attention to the instructors who answered their questions and made the classes engaging, Rome said. 
"I really enjoy the things we do in class," one student wrote of an instructor in the mid-course survey. "It always inspires me to go out and apply it to my own projects. Keep up the great work! Also, we laugh at all your jokes, you just can't hear us because we're muted." 
Rome said the pilot program will continue in the winter and spring quarters for this school year, with different course offerings, including programming, photography, and screenwriting. If it is eventually implemented into the SYP as a regularly offered program, Rome said she hopes to reach students of younger age groups and offer a selection of classes across more disciplines. 
"That's the goal I ask myself each year," Rome said. "To create a really rich program that allows students to choose from a wide variety of topics."
Reach contributing writer Cynthia Yu at news@dailyuw.com. Twitter: @cynthiiacyu
Like what you're reading? Support high-quality student journalism by donating here.