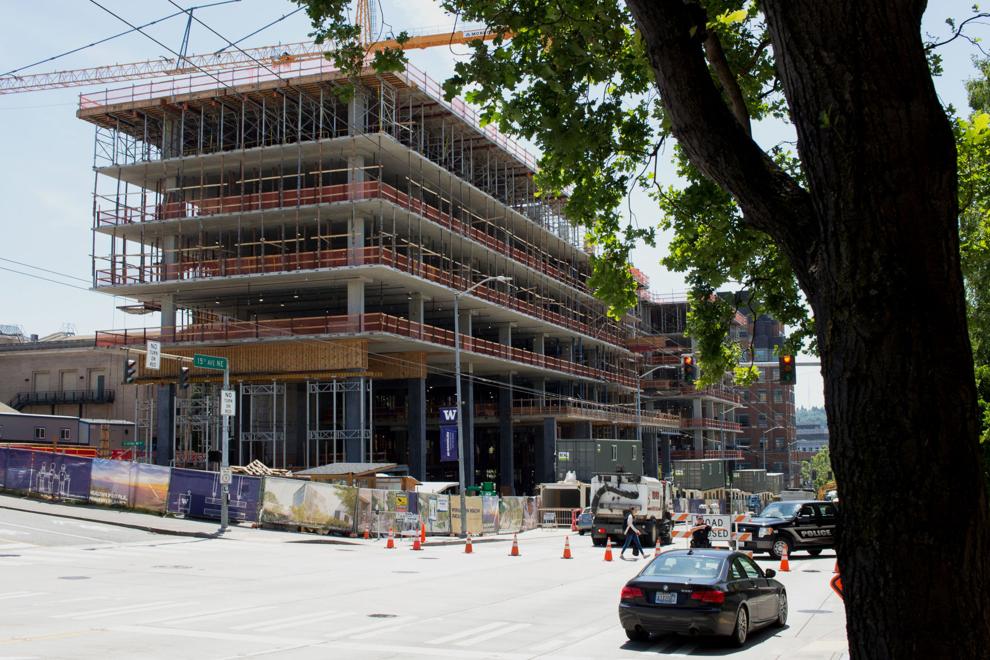 Budget issues related to the COVID-19 pandemic have not affected the university's long-term capital project plans in any major way. 
"Temporarily, we probably had some concerns with our operating funds and as it relates, though, to our capital planning for the future, it really hasn't had any impact," vice president of UW facilities Lou Cariello said.
In the short-term, campus facilities have experienced significant revenue loss. 
"Intercollegiate athletics couldn't hold football games last year with fans [and] they couldn't sell tickets to fans, so they suffered significant revenue losses," vice provost of planning and budgeting Sarah Norris Hall said. "UW Medicine couldn't hold elective procedures during the first phase or stage of the pandemic; that meant that they suffered significant revenue losses from the inability to provide elective procedures." 
To fill financial gaps created by the pandemic, Carrielo said his team took a 5% cut in their operating budget and around 30% of staff worked remotely. 
The university's shift to prioritize renovations in its capital development strategy has eased financial burdens. 
"That strategy, [which] was developed a couple of years ago –– pre-pandemic –– really had a lot to do with transitioning our capital plan from a growth strategy of building new buildings to a strategy that involves a lot more renovations and renewal of existing facilities on campus," Cariello said. "It'll be a combination of some growth, but more focus on renovation of our existing facilities footprint than growth of new facilities."
Buildings including Parrington Hall and Kincaid Hall are being renovated as opposed to completely rebuilt — a more cost-effective strategy.
The university's Campus Master Plan (CMP) is also moving forward. The CMP outlines 6 million square feet of new construction in the next decade and was approved by the Seattle City Council in 2019. The planned construction adds to the roughly 26 million square feet of facilities already part of campus.
The timeline for the project is not set, but Cariello said the approval will stand for decades.
"The approval and the Campus Master Plan allows us to develop to that level over time, as we see fit to serve the purposes of the university," Cariello said.
Reach reporter Huma Ali at news@dailyuw.com. Twitter: @humabali 
Like what you're reading? Support high-quality student journalism by donating here.