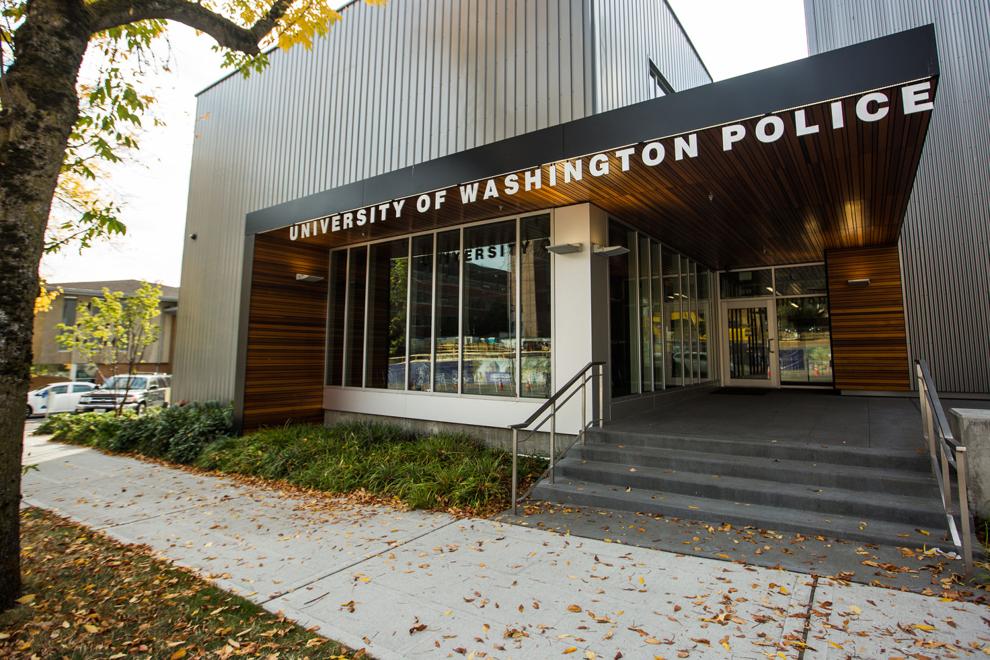 A comprehensive independent review into the University of Washington Police Department's (UWPD) "operation, structure, and culture" was initiated following a letter from several UWPD officers calling for Chief John Vinson to be placed on administrative leave.
On Sept. 13, seven of eight UWPD sergeants and one of three UWPD lieutenants presented a letter to the board of regents (BOR) expressing their concerns regarding Vinson's leadership. The signatories are all from the Washington Federation of State Employees (WFSE) Local 1488, which is the union representing supervising officers of the UWPD.
"We have lost trust, faith, and confidence in the leadership abilities of UW Police Chief John Vinson, to effectively lead our department," the letter reads. "Chief Vinson has fostered an atmosphere of hostility, retaliation, and unethical behavior."
The union's signees want Vinson's access to the UWPD station revoked and for him not to have contact with any employees during the investigation. Despite this request, Vinson will remain in charge during the investigation.
Specifically, union members want his behavior toward both current and recently departed female employees to be reviewed. They also want the department's finances to be investigated, including funding for trips Vinson took to other institutions that compensated him.
WFSE shop steward Sgt. Anthony Stewart said that multiple sergeants did not sign the letter out of fear of retaliation.
The letter's signees also take issue with the chief's decision making and his "inaction to resolve problems," including inadequate staffing levels and poor equipment. Vinson, who took over as chief of police in Feb. 2009, said in a statement that the department has had trouble solving these issues because of budgetary concerns.
The letter states that UWPD officers have tried to solve these problems in other ways, but "it only yielded negative results and the retaliation of Chief Vinson."
Vinson disputed this claim, instead saying that concerns had not been brought to him or the executive leadership for several years.
Vinson believes this letter was partly motivated by contract negotiations that were being held before the letter was presented. Several initial proposals from WFSE members were rejected. The contract dispute came to an end on Sept. 11, two days before the BOR received the letter.
Denzil Suite, Vice President for Student Life, announced, on behalf of the administration, the comprehensive review of UWPD practices.
"Issues of community safety, departmental efficiencies, legal and ethical decision-making, and employee morale are of great importance to all of us at the University of Washington," Suite wrote. "The opportunities and goals here are to determine what works well, what immediate opportunities exist for improvement, and how we set ourselves on a path for long term success."
The university will use an external agent or agency to conduct the review. Shop Steward Sgt. Anthony Stewart estimated it would take five to six weeks.
Vinson expressed his support for the investigation.
"As the leader of the department, I am ultimately responsible for everything that happens within the department," Vinson said. "This review will allow us to identify areas where we are doing well, and look for opportunities for continued improvement, all with the goal of enhancing the overall safety of our University of Washington community and meeting the needs of all of our UWPD team members."
Members of the union hope this review will result in a department where they will no longer have to be concerned.
"Great institutions are great because they do not shy away from or shirk there [sic] responsibilities," Stewart wrote in a statement to the administration. "Please assist us in providing our community with a police department it can take pride in and a chief that embodies the ideals of our great institution."
Reach reporter Jake Goldstein-Street at news@dailyuw.com. Twitter: @GoldsteinStreet
Update: An earlier version of this article stated the union WFSE local 1488 "represents officers of the UWPD," it has been changed to say they represent supervisors at the UWPD.