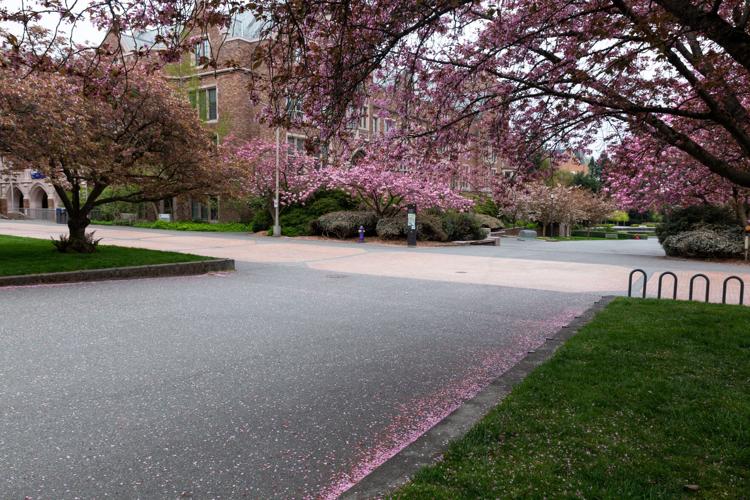 The UW launched a new 25-credit data science minor this year. According to the UW academic advising website, the minor will help students gain the skills and experience necessary to work with data in their own fields of study.
Ben Marwick, associate professor of archaeology and director of the minor, said the program is unique because it provides training in both "data skills," such as programming languages or machine learning, and "data studies," which examine the decisions, ethics, and implications surrounding data in the real world. 
Lakshin Kumar, a freshman majoring in biochemistry, said the data science minor will allow him to combine his passions for biology and computer science.
"The data science minor is more of a lens into your major than it is its own subject, which I thought was really interesting, the way it was framed," Kumar said. "It was just a way of looking at the data that your subject offers you."
According to the minor's information website, students can also take coursework in a "Cross-Cutting" category that connects data science to other disciplines, such as linguistics or sociology. The last requirement is an integrative "capstone" seminar. 
Graduates of the program "will go out into the workplace and they'll be ready to talk in a really sensitive, meaningful way when some engineer is saying, 'Oh, we just can do this and that with the data and then we'll be great,'" Marwick said. "And then our graduate will say, 'Well, let's just think about this for a minute: Who's going to benefit, who's going to suffer? Is this the right thing to do, and what is the impact on the community of doing this or that?'"
The program especially welcomes students majoring in the arts, humanities, and social sciences, according to the advising website. 
The sheer amount of data relevant to various fields such as English or art and design, as well as the existence of free tools to analyze and visualize that data, make these skills highly relevant, Marwick said.
Currently, Marwick said that he and his colleagues are trying to work around bottlenecks in certain courses already popular with STEM majors, adding alternative prerequisites and additional instructors when possible to allow students in the minor a better shot at making it into the class. They are also in the process of hiring more faculty and approving a growing list of courses that will count toward the minor.
Malika Garoui, one of the data science minor advisers, encouraged interested students to attend an information session and schedule individual advising appointments. 
"You don't have to see yourself as a programmer, a coder, or have previous experience with data to get involved with the minor," Garoui said. 
For those already committed to the minor, Marwick said a petition process exists for students to potentially gain credit for courses that align with the minor's curriculum, even if they are not yet listed on the minor website. He also encouraged students to share about their related research and internships to obtain credit toward the minor as well.
Third-year mathematics major Carmen Pereña Cortés said she is very excited about the minor.
"If you want to be a good data scientist, you need to be able to understand what data you're working with, and you can't do that if you're only looking at the math and the numbers," she said. "You need to understand the lives behind the numbers." 
Reach contributing writer Julia Park at news@dailyuw.com. Twitter: @thejuliastory
Like what you're reading? Support high-quality student journalism by donating here.